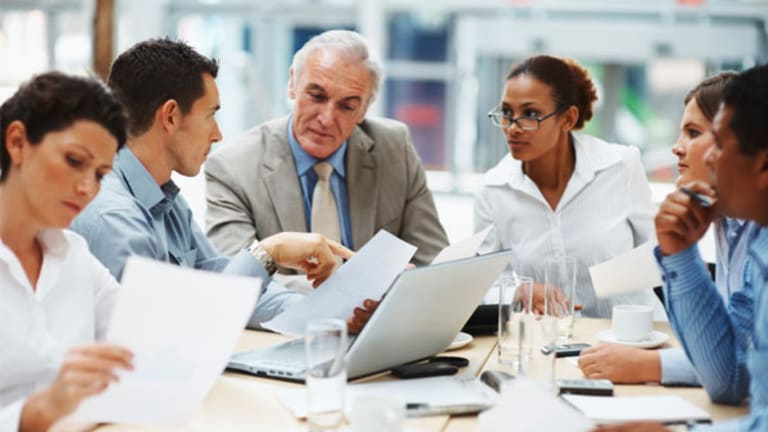 Hindenburg Omen & Short Selling Hooey
Amid all the reports of the Hindenburg Omen, if the market does crash, short sellers will be blamed -- and it will be hooey!
Lately there has been a lot of talk that we may be metaphorically standing in Lakehurst, New Jersey in 1937, waiting for the stock market Hindenburg to burst into flames. The lead story in the New York Times on Sunday described how small investors were fleeing the market (which I always thought was a contrary indicator but... whatever).
Well folks, I have a stock market crash prediction. I predict that if the stock market crashes, short sellers will be blamed -- and it will be hooey.
True, this isn't much of a prediction. Shorts are
always
blamed for crashes and it's
always
hooey. But I can be especially confident because of a recent report by the staff of the International Monetary Fund. It shot to pieces the most recent
which took place in Europe. As I explained in this space back in May, Germany was barking up the wrong tannenbaum when it imposed a lavishly publicized ban on certain types of
naked short selling.
It was a cynical and blatantly political act, with the
Wall Street Journal
reporting that it came "amid rising political pressure in Germany to tackle speculation that politicians blame for exploiting and worsening the euro-zone debt crisis."
My feeling in May was that this was a publicity stunt, part of a long history of using short-selling, particularly "naked" shorting, as a scapegoat for fraudulent companies. In fact, it understated the "hooey" case. The
made a series of findings that were utterly unsurprising to anybody who even half-consciously follows this issue. Among other things, the IMF found that
1. Nein! Shorting didn't hurt the market: "Evidence suggests that most of the adverse market movement in the current crisis can be attributed to fundamental factors and to uncertainty due to partial or inadequate disclosures. In effect, downward price movements are due to many factors other than short selling. In efficient markets, negative information should have a negative price impact. Short selling restrictions impede the flow of negative information into prices."
2. Past naked short-selling bans "did relatively little to support the targeted institutions' underlying stock prices, while liquidity dropped and volatility rose substantially." The IMF concluded that a permanent ban on naked shorting is not a good idea.
What's interesting -- no, a better word would be "annoying' -- about the IMF paper is that it is not even the slightest bit surprising. As the paper points out, in a footnote on page 11, a series of studies have emerged since the 2008 financial crisis finding that restrictions on naked short-selling, including the dreaded (and largely mythological) "naked" variety, did not prevent bank stock prices from falling, and can have "outright negative effects on market liquidity, quality and efficiency."
One of those studies, by the University of Oklahoma, debunked a persistent Internet myth, sometimes uncritically picked up in the media, which holds that
Lehman Brothers
and
Bear Stearns
were torpedoed by naked short selling.
Speaking of the media, the IMF report was largely ignored by my colleagues in the financial press. In contrast to the relentless publicity that surrounded Germany's move to ratchet down on naked shorting, the IMF report received little attention in the press, apart from the Bloomberg article that I quoted above.
While we're waiting for regulators to come to their senses on short selling -- it may be a long wait, perhaps until the end of time -- it's useful to think about stocks that, well, deserve to be shorted. A veteran financial journalist named Harry Domash, best known for his
Dividend Detective
newsletter, regularly generates a reasonable starting point for research into short candidates -- a
Death List of stocks
that don't look very good. He keeps this list periodically updated, divided into two rough categories -- high debt and overpriced stocks. Personally I think the first list is more compelling than the second one, as it shows companies whose earnings and cash flow are likely to be impaired for years to come by excessive leverage.
Among the companies on Harry's high-debt list are
Viskase Companies
,
Xerium Technologies
(XRM)
,
Penson Worldwide
( PNSN),
BlueLinx Holdings
(BXC) - Get Bluelinx Holdings Inc. Report
,
Icahn Enterprises
(IEP) - Get Icahn Enterprises L.P. Report
and last, and certainly least, the
,
Overstock.com
(OSTK) - Get Overstock.com Inc. Report
. My guess is that shorts are also targeting a lot of the stocks that I mentioned last week, companies that are artificially boosted by a
such as
Sirius XM
(SIRI) - Get Sirius XM Holdings Inc. Report
Don't get me wrong. I'm not suggesting for a moment that you run out and short these stocks, and Harry cautions that his list is not a hit list for short-sellers. He's right. Because of short squeezes, shorting is only slightly less hazardous than jaywalking blindfolded on 34th Street in Manhattan. An upturn in the market could decimate shorts in even the worst stocks. Or an ambitious politician might come along and decide, as Angela Merkel did in Germany, that shorting stocks just ain't properly German, French, Swazilandian or American. He or she will be wrong, but when have the facts, historical trends or IMF reports ever swayed one of those schweinhunds?
Gary Weiss has covered Wall Street wrongdoing for almost a quarter century. His coverage of stock fraud at BusinessWeek won many awards, and included a cover story, "The Mob on Wall Street," which exposed mob infiltration of brokerages. He uncovered the Salomon Brothers bond-trading scandal, and wrote extensively on the dangers posed by hedge funds, Internet fraud and out-of-control leverage. He was a contributing editor at Conde Nast Porfolio, writing about the people most intimately involved in the financial crisis, from Timothy Geithner to Bernard Madoff. His book "Born to Steal" (Warner Books: 2003), described the Mafia's takeover of brokerage houses in the 1990s. "Wall Street Versus America" (Portfolio: 2006) was an account of investor rip-offs. He blogs at garyweiss.blogspot.com.