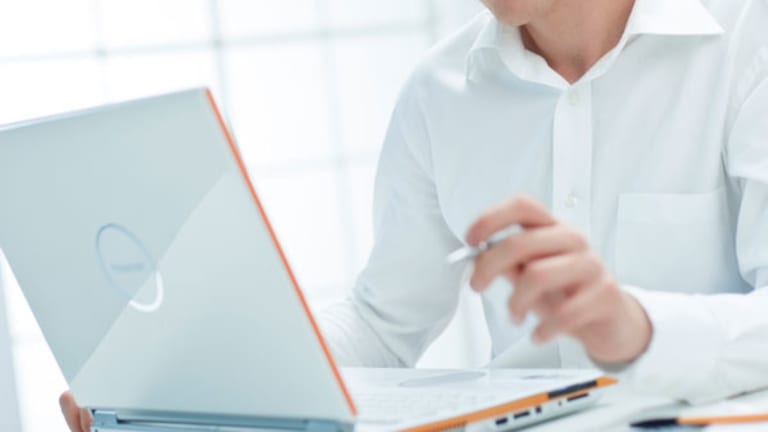 Here's Why You Should Invest in Taiwan Semiconductor
The investment case for TSMC is fairly straight forward: mobile computing and network/cloud infrastructure is driving the demand for complex semiconductor devices.
NEW YORK (TheStreet) -- Taiwan Semiconductor Manufacturing Company (TSM) - Get Free Report was established in 1987 as the world's first dedicated semiconductor foundry, building and selling its own integrated circuit products.
What does this mean to you as an investor?
The company has more than 600 customers manufacturing more than 11,000 products for various applications covering a wide variety of computer, communications and consumer electronics market segments. As a pure-play foundry it has captured approximately 50% of the market.
Growth Case: Smart Phones, Tablets, and 3-D
The investment case for TSMC is fairly straight forward: mobile computing and network/cloud infrastructure is driving the demand for complex semiconductor devices. TSMC is by far the dominant player in the industry and there are huge barriers to entry. The company allocated $10 billion to capex in 2013 and devoted an additional $1.65 billion in R&D. Even mega-techs like Samsung (SSNLF) and Intel (INTC) - Get Free Report have difficulty competing at that level.
Despite lackluster performance from many technology names this year, semiconductor companies have held up well in the current market environment, spurred by these favorable underlying industry fundamentals. The Philadelphia Semiconductor Index (SOXX) - Get Free Report is up 18% for the year, and TSMC shares, trading near $21 have done even better, up almost 20% for the year to date.
According to DigiTimes, TSMC's production capacity has been booked through the end of the third quarter due to orders from handset and PC chip vendors. To quantify things further, each smartphone sold contributes $10 (US) to TSMC's revenue.
Growth is being supported by strong seasonality, demand for low-end smartphones, China's push into 4G, and orders from Apple (AAPL) - Get Free Report. TSMC management believes that 20nm will generate 20% of revenue this year, with Apple contributing close to half of that.
Looking to the future, Taiwan Semi announced June 3 it's working with Micron (MU) - Get Free Report on 3-D IC development. So TSMC is also dedicated to ramping up its 3-D technology. This is interesting considering Amazon's (AMZN) - Get Free Report latest foray into 3-D smartphone technology.
Competition
TSMC is not without its competition however. Intel is certainly a key competitor. Industry watchers continue to debate whether Intel or TSMC has the better 14m/16nm technology, but both are likely to be viably competitive.
Samsung is another formidable competitor as it has the potential to convert some of its commodity memory plants over to the production of logic chips. The advantage afforded by Samsung's vertical integration could further expand in the coming years as technology for multi-chip bundles that combine both memory and logic devices becomes more economically viable in the future.

California-based GlobalFoundries is also a burgeoning competitor. The company was created by the divestiture of the manufacturing arm of Advanced Micro Devices (AMD) - Get Free Report and expanded through the acquisition of Chartered Semiconductor in 2010. It has emerged as the top candidate to buy IBM's (IBM) - Get Free Report semiconductor operations, edging out Intel. TSMC dropped out of the running for undisclosed reasons.
Finally, TSMC faces competition from other Taiwanese foundries such as United Microelectronics (UMC) - Get Free Report. According to Gartner, UMC has a 10% share of the market and is now behind GlobalFoundries' growing 12% share.
But despite other competition, TSMC continues to hold its impressive market share and maintain its position as an industry leader and innovator.
Gunderson Capital Best Stocks Now Analysis
Taiwan Semiconductor is currently ranked #21 out of our 3,800+ stock universe and receives an overall grade of A. It is a large-cap technology name with a market cap of $112.5 billion. Its risk profile is considered conservative. The company's annual revenue last year was $20.5 billion.
We started buying shares of the stock in late March. Another attractive aspect of the shares is that it pays a 1.9% dividend. We own it for our Income and Growth accounts.
Data from Best Stocks Now App
Lower-valuation names continue to be favored in the current market environment. Taiwan Semi has a Value Grade of A- and trades at a trailing P/E of 17 and a forward P/E ratio of only 14. With a five-year annual growth rate of 15%, this stock is relatively cheap with a PEG ratio below 1.
Data from Best Stocks Now App
Coupled with improving demand trends in the sector, cheap semis like Taiwan Semiconductor have worked well relative to the overall market. The stock earns a momentum grade of A- and a performance grade of B+.
Data from Best Stocks Now App
Taiwan Semiconductor is reasonably valued and has strong growth prospects in the coming year, and is in a good sector for growth with strong demand and inventories being replenished. The company also has diversified international and emerging markets exposure. It is a perfect example of a "Best Stock" working right now.
Data from Best Stocks Now App
At the time of publication the author was long TSM and AAPL.
This article represents the opinion of a contributor and not necessarily that of TheStreet or its editorial staff.
>>headline