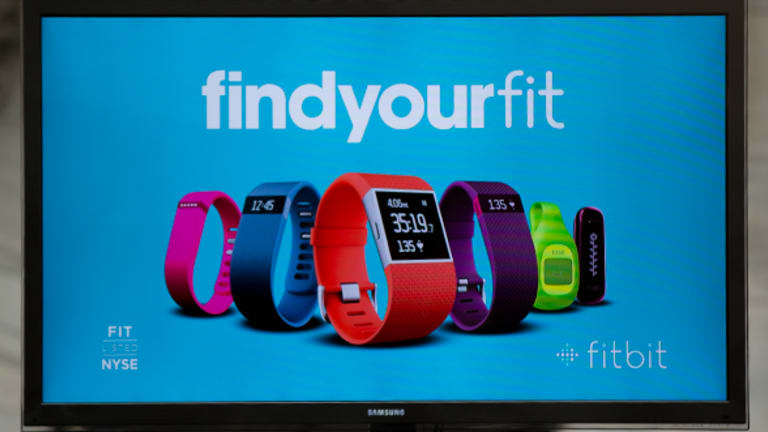 Publish date:
Here's Why Wellness Companies Are the New Growth Stock
Healthy stock portfolios call for health stocks. Companies like FitBit and Wal-Mart catering to a growing health-conscious desire in American society.
Healthy stock portfolios call for health stocks. Companies like FitBit and Wal-Mart catering to a growing health-conscious desire in American society.
NEW YORK (TheStreet) -- To have a healthy stock portfolio, buy health stocks.
That's the best investment advice at the moment, as Fitbit (FIT) - Get Report had 2015's third largest IPO on June 17. With 36.6 million shares sold at $20 per share, the wearables maker managed to raise $732 million -- far exceeding its initial expectations of 29.85 million shares at $14-$16 per share.
This is certainly not a case of overvaluation. According to Slice Intelligence data, Fitbit managed to outsell Apple (AAPL) - Get Report Watches at one point, even though the launch of the latter was widely anticipated. Its competitors Samsung (SSNLF) , Garmin (GRMN) - Get Report and Jawbone couldn't even keep up.
Fitbit isn't the only one cashing in on the health craze. Companies like Campbell Soup (CPB) - Get Report, Sprouts Farmers Market (SFM) - Get Report and even Wal-Mart (WMT) - Get Report are expanding into the organic food business. Also, the investment research firm Zacks recommends investing in natural food companies such as Hain Celestial Group (HAIN) - Get Report, WhiteWave Foods Co. (WWAV) and Boulder Brands (BDBD) .
It's clear there's a great demand for health-related products at the moment. The question is: Why? Will this demand continue over the long term, or will it turn out to be a short-lived fad?
We say it's the former. Here's why:
They Cater to an Ever-Growing Need
Contrary to what the critics say, wellness companies aren't simply catering to a market that doesn't exist. Since chronic health conditions are on the rise in the U.S., the need for health-friendly products will also continue to rise.
Also, according to a survey by Telcare, 71% of respondents want to use technology to track their fitness goals. Furthermore, 77% want the same to work for the sake of their family's health and wellness, while 65% wish their doctors would incorporate technology into their personalized care plans.
They Aid With Diagnosis
Of course, doctors shouldn't worry about health apps replacing them. According to the Telcare survey above, respondents who use health apps, and are acquainted with diabetics, are twice as likely to consult doctors. Also, 57% trust technology only when it's supplemented by medical expertise. This shows that, although consumers want their vital health stats to be literally at their fingertips, they still have faith in advice from professionals.
They're Well Positioned in the Market
Because Fitbit focused its marketing efforts specifically on fitness junkies, the company established itself as the go-to brand for health and fitness tracking. This is no small feat, considering how crowded the wearables market is, and how Fitbit is facing competition from the likes of Apple and Samsung.
They Actually Work
A study from the University of California-Berkeley found that fitness apps motivated women to work out more. Many fitness professionals agree with this observation, though they also caution that the right apps should be used in the right way. For example, the Gorilla Workout app encourages you to create a progressively intensive workout plan as you complete each of its 40+ exercises, so it's perfect for anyone who wants to work out but doesn't know where to start.
Takeaways
Now that health care costs are rising, consumers will increasingly turn to -- and be willing to pay for -- convenient yet accurate means for self-care. As long as this market exists, health and wellness stocks will be a lucrative investment in the years to come.
This article is commentary by an independent contributor. At the time of publication, the author held no positions in the stocks mentioned.