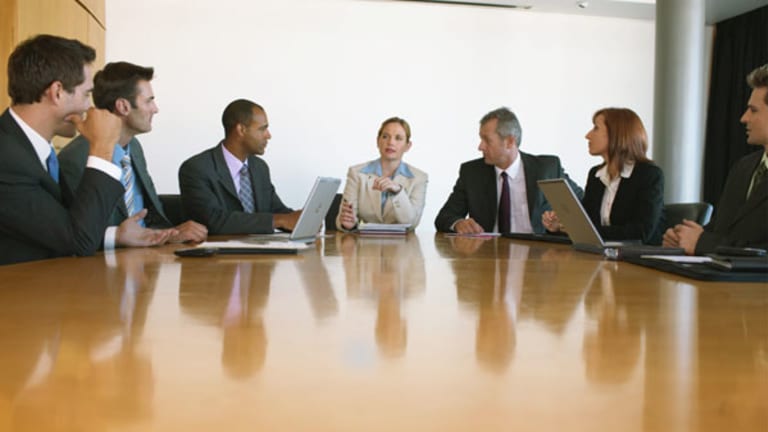 Here's Why Oil Is So Expensive
Though natural gas is cheap, there are several factors influencing energy prices in the U.S., Europe and China.
NEW YORK (TheStreet) -- Increasingly, a long U.S. Natural Gas ETF (UNG) - Get Report and/or short U.S. Oil ETF (USO) - Get Report position is appearing attractive. I often trade both, along with their options.
Like all ETFs, UNG and USO have inescapable administration and transaction costs eating away at longer-term returns. With the use of options, I am able to mitigate risk and take advantage of time decay. When I position into UNG, I either sell covered calls or write put options. My risk is lower and my odds of success are greater.
Holding a UNG/USO position will likely feel much like taking the summer family vacation with three young sons, like I do. I am already expecting the question, "Are we there yet?", to cause an involuntary twitch in my face by the end of this summer's trip. Similarly, low natural gas prices are not going to cause a drop in oil prices without taking some time.
Natural gas prices are so low, new planning for drilling and exploration have all but halted. Meanwhile, gas and diesel prices remain near $4 a gallon throughout most of the country.
In my view, $100+ oil is unrealistic, and Saudi's efforts to maintain a price of $100 will be a challenge. I believe front month West Texas Intermediate is more likely to trade near the $50-$70 per barrel range within a year to 18 months.
6 Stocks to Benefit From Truckers' Switch to Natural Gas >>
The three biggest markets for oil are shifting in both supply and consumption.
Europe
Starting with Europe, where oil trades at a relatively new premium compared to North America, we may see the divergence close soon. Overall, I believe the European economy is sinking further into the abyss rather than climbing out.
The United Kingdom is staring directly into the face of a double-dip recession. While oil and natural gas consumption has remained steady, production has declined. The U.K. is now a net energy importer instead of exporter. At the same time, the U.K. debt is
climbing fast and will have to be brought down soon, one way or another.
These two events are related, in my view, because the U.K. has overspent with various government programs based on the ability to export oil. What the money was spent on, and the politics involved, are beyond the scope of this article.
Either the U.K. will have to cut back on spending or it will increase energy production. One way or another, the end result should be lower oil demand from U.K. in relation to production.
France recently sent a clear message to the markets that it does not want to be left out of the party that Greece is currently enjoying. Spain is faced with an unemployment rate or more than 24%, and that's the official rate. I have written many times that I believe Europe's fiscal and debt crises are just getting started, rather than about to end. My position has not changed on the demand side.
Where the Next Boom Is Coming From >>
Norway and the U.K. are the big oil producers in the North Sea. Like the U.K., Norwegian production has fallen in recent years, creating a catalyst for higher energy prices. Fortunately for Norway, Statoil has made
several discoveries in the last six months, resulting in an expected turnaround in production.
U.S.
North America may quickly be pushed aside by Asia as the largest energy consumer, but for the time being, North America is the largest market. Energy consumption has declined; however, I believe it would be an enormous mistake to count on lower oil prices, due to economic issues.
In my opinion, the largest driver of lower energy prices will be production increases. North Dakota has large amounts of proven oil reserves, but the infrastructure is not currently in place to deliver it to market. This can be expected to change, and quickly. Pennsylvania, like North Dakota, has massive amounts of natural gas waiting for cracking to set it free.
Companies like
Cummins
(CMI) - Get Report
and
Clean Energy Fuels
(CLNE) - Get Report
offer solutions to allow trucks and vehicles to run on natural gas instead of diesel. Cummins currently offers truckers and others the option for a natural gas engine instead of diesel.
Although the current cost to select a natural gas engine is higher than a diesel one, the cost per fuel mile is about half, making natural gas cheaper in the long run, if the price spread remains. Clean Energy is busy adding natural gas refueling stations across the United States to soon allow truck fleets to move goods coast to coast with adequate refueling capabilities.
United Parcel Service
(UPS) - Get Report
and
FedEx
(FDX) - Get Report
are both using -- and have announced plans to continue to use -- natural gas as a replacement for diesel fuels.
While it's true it will take time for demand to shift from diesel to natural gas, two important facts need to be understood. First, the market is a forward-discounting mechanism and prices will tend to reflect what the market believes they should be in six to 12 months into the future.
Second, diesel shouldn't be expected to drop 3% if demand moves lower by 3%. There is not a linear relationship between the supply and demand curve. A 3% reduction in demand is likely to result in a 6%-10% drop in price.
While it's possible for natural gas and diesel to reach cost-per-mile parity, I would not expect it to happen anytime soon. Natural gas engines are currently more expensive and it's much harder to travel with the lack of refueling stations.
China
Whether using natural gas or diesel engines in automobiles, China has now become the largest auto market in the world and it may be hard to make an argument that China's energy consumption is going to take a significant downward turn anytime soon.
China's growing energy demand growth should not be considered the same as European or American growth. Between domestic and foreign sources, China can be expected to maintain a healthy balance between needs and sources.
China National Offshore, China National Petroleum and Sinopec do not have the same inconveniences securing energy as American and most European companies have. Take Iran, for example. While U.S. politicians are spending time trying to figure out ways to make Iran do what it says, China is
inking deals and promoting good will.
It would appear Europe is also playing the "do what we say" game, and it remains to be seen who will win. In the meantime, China appears to be the biggest winner. What Europeans pay in
increased energy prices, China receives for less.
Don't expect a "Foreign Corrupt Practices Act" and other distractions designed to prevent bribery or anything else getting in the way of China's appetite for energy. The net result is, China can be expected to aid in the world production supply in relation to world energy prices. If you believe China is going to drive oil up to $200 a barrel, you should not count on it.
End result: Expect that Europe, in general, will not drive prices higher; China will mitigate price movements; and the U.S. will increase in production to drive prices lower.