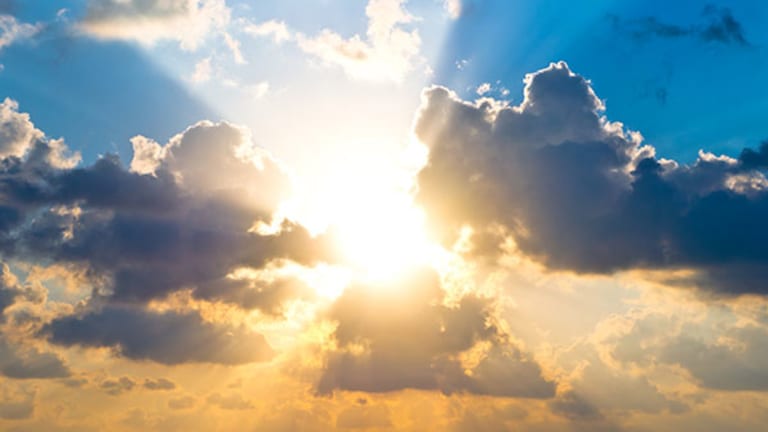 Here's What's Behind the Fuel Cell Mania
Fuel cells are a natural outgrowth of the renewable energy boom. Just don't expect all of today's fuel cell stocks to become investment grade
NEW YORK (TheStreet) -- Renewable energy shares, like those of energy and computing stocks, exhibit a pattern of boom and bust.
Like energy stocks, the macro picture is defined by the price of energy. When oil prices fell in the 1980s, the renewable energy market collapsed with everything else. Its recovery today isn't just about climate change, but the ability of renewable companies to keep costs falling while fossil fuel costs keep rising.
Like computing stocks, renewable energy booms come in technology waves. A boom followed by a bust is followed by a shakeout that creates true investments.
Read: How Elon Musk Is Like Steve Jobs
I have seen the pattern repeat in areas from PCs to software to multimedia, the Internet, the cloud and the social Web. When a boom hit five years ago in solar panels, it seemed to be a necessary prelude to a shakeout.
Sure enough, most solar panel makers failed to make it through the bust, but a few including First Solar (FSLR) - Get First Solar, Inc. Report, SunPower (SPWR) - Get SunPower Corporation Report and China's Yingli Green (YGE) have bounced back, their values doubling over the last year.
But solar power, like wind power, has a problem. It's intermittent. For the field to grow, there needs to be ways to match intermittent supplies to variable demands.
Read: Apple Shows What's Old Is New Again
That's what the current boom is about. Companies like Plug Power (PLUG) - Get Plug Power Inc. Report, FuelCell Energy (FCEL) - Get FuelCell Energy, Inc. Report, ZBB Energy (ZBB) , Hydrogenics (HYGS) - Get Hydrogenics Corporation Report and Ballard Power Systems (BLDP) - Get Ballard Power Systems Inc. Report are all offering technologies that promise to integrate renewable energy supplies into electric demand.
Most of these companies are unlikely to survive. Just as there were multiple approaches to the solar panel market, each with its own cost structure, so there are multiple approaches to this market, and only those companies that can perform will make it.
Plug Power is pushing hydrogen fuel cells, which reverse the process of your old electrolysis experiments, combining hydrogen and oxygen, yielding energy and water. Plug Power units are portable and can even be integrated into forklifts.

FuelCell Energy offers larger hydrogen fuel cells that can be used to back-up the electric grid. They can be placed close to demand, reducing waste due to long distance transmission.
Ballard Power is also a fuel cell company, providing back-up power like FuelCell Energy as well as units similar to those of Plug Power.
ZBB is basically a battery company, with zinc-bromide products it says can provide dense storage of renewable power and improve the grid's reliability.
Hydrogenics has focused its marketing on that storage opportunity, pushing hydrogen as the ideal back-up fuel.
There are two reasons why the boom is happening now.
The Department of Energy has created a "sweet spot" for storage through regulations meant to also limit brown-outs, and that was the starter pistol for the current boom. As supplies of renewable energy have increased, so has the need for grid storage.
The second reason for the boom is the integration of fuel cells with the fracking boom.
Fracking has produced a glut of natural gas, which is a natural feedstock for hydrogen. Fertilizer plants have used natural gas as their primary feedstock to produce ammonia for years.
Read: Energy Independence Is Within Our Grasp
Thus fuel cells, which can be turned on almost as quickly as batteries, use existing natural gas to create a second renewable energy boom. Or so say the bulls.
As with solar panels, however, growth will come, but not necessarily from the current players. There are already indications that the speculative fever in these issues is ebbing.
None really has the fundamental strength to sustain current prices. Plug Power sells at 25 times its sales and has never shown a profit. Hydrogenics is selling for about nine times its annual sales. FuelCell Energy is selling for 3.5 times its sales and has yet to show a profit. Ballard Power sells at more than 10 times sales and last year lost almost as much as it took in from revenue.
While most of the early solar panel companies fell victim to China, the current fuel cell darlings have problems closer to home. General Electric (GE) - Get General Electric Company Report is working on six different types of fuel cell technologies, looking at markets across the board, from portable solutions to grid backup to transportation.
There is a real opportunity here. A report issued last month from WinterGreen Research sees the fuel cell market growing from $1.2 billion this year to $14.3 billion in 2020.
But whether any of the current stock plays will make it to 2020 is pure speculation.
At the time of publication the author owned shares of GE.
This article represents the opinion of a contributor and not necessarily that of TheStreet or its editorial staff.