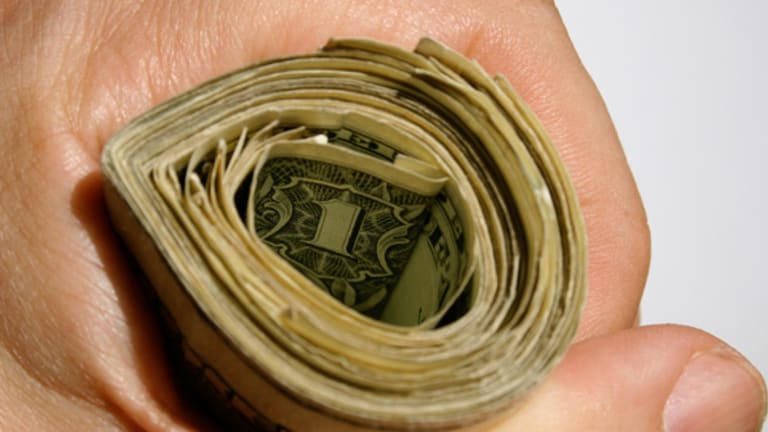 Here's One Way to Trade Foreign Stocks as the U.S. Dollar Strengthens
As the U.S. dollar continues to strengthen, hedged ETFs may be the best way to get exposure to foreign equity markets.
NEW YORK (TheStreet) -- Investors looking to get exposure to Japanese or German equities should consider trading currency-hedged exchange-traded funds to avoid unnecessary losses due to a stronger dollar.
PowerShares DB US Dollar Index Bullish (UUP) - Get Invesco DB US Dollar Index Bullish Fund Report has risen close to 7% the last three months, one of its longest uptrends in over a decade. During that time frame the iShares MSCI Japan Index (EWJ) - Get iShares MSCI Japan ETF Report and iShares MSCI Germany Index (EWG) - Get iShares MSCI Germany ETF Report have fallen 7% and 13%, respectively.
The declines are partially due to weakness in all equity markets, including domestic U.S. equities. Another factor, however, is that a stronger dollar causes investments overseas to provide smaller returns as the exchange rate further devalues the foreign currency.
Consider a U.S. investor who bought equities on the Japanese Nikkei index in June. The investor had to convert dollars to yen, then place the investment in the Japanese market. From early June to the end of the third quarter, the Nikkei index had risen over 8%, while CurrencyShares Japanese Yen Trust (FXY) - Get Invesco Currencyshares Japanese Yen Trust Report had fallen nearly 7.5%. When the investor looks to exchange profits from the Nikkei's gains back into U.S. dollars, the net gain would have been close to 0%, or even slightly negative considering transaction costs.
The example shows that currency fluctuations can make it difficult to invest in foreign markets as the investor must consider both fundamentals of the foreign country's equity market, as well as potential currency fluctuations.
To avoid the headache, WisdomTree Japan Hedged Equity (DXJ) - Get WisdomTree Japan Hedged Equity Fund Report and WisdomTree Germany Hedged Equity Fund (DXGE) - Get WisdomTree Germany Hedged Equity Fund Report , ETFs that hedge against such currency fluctuations, have been created. These products work by allowing the investor to both buy Japanese or German equities while shorting the home currency, either the yen or euro, simultaneously during the trade.
Therefore, if you wanted to get exposure to the Nikkei index and not have to worry about shorting the yen in currency markets, the hedged ETF provides you with the best opportunity. Over the past three months, as unhedged ETFs have declined considerably, hedged ETFs have fallen by less.
In the case of Japan, while EWJ is down over 7%, the hedged ETF trades flat near 0%, as of Wednesday's considerable decline. A caveat, however, is that the hedged ETFs will show weakness relative to unhedged ETFs when the U.S. dollar weakens against its foreign counterpart.
This is something to keep in mind, nonetheless, in the current environment. Many analysts believe U.S. monetary policy will continue to tighten while foreign central banks keep the gas pedal on stimulus measures. Hedged ETFs look like the best option when gaining exposure to foreign equity markets.
At the time of publication, the author held no positions in any of thestocksmentioned, although positions may change at any time.
Follow@macroinsights
This article is commentary by an independent contributor, separate from TheStreet's regular news coverage.