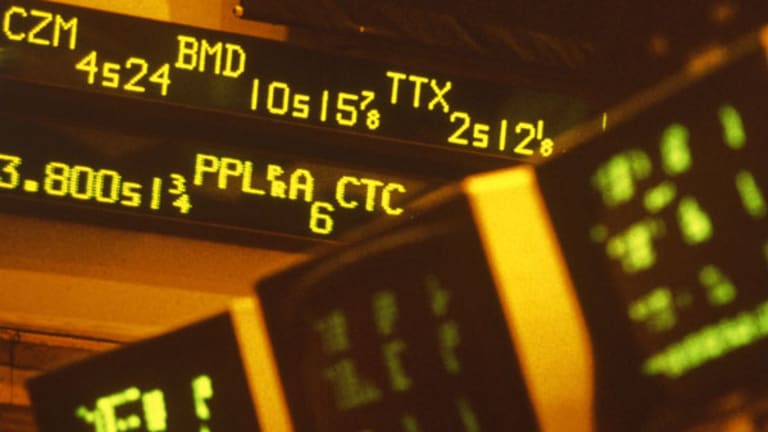 Rocco: Here's One Way Apple Continues to Dominate
Expect Apple to step up the mobile-payments revolution with the next iPhone launch.
NEW YORK (TheStreet) -- TheStreet's Real Money Pro contributor Chris Versace wrote an excellent article over at Forbes speculating that Apple's (AAPL) - Get Free Report iPhone 5S could further spur the burgeoning mobile-payments market.
Versace anticipates Apple will leverage technologies such as fingerprint recognition and its massive database of iTunes' account holders (with credit card information on file) to help mainstream mobile payments.
Also see: The Web Tool That Helps Find Your Tax Refund
I couldn't agree more. In fact, I expect Passbook and Siri to be key in Apple's continued evolution of its iPhone. And why not the iPad as well? How many people do you see walking around with iPads in retail environments? Quite a few where I roam. No iPhone? No problem. Use your iPad to pay.
Versace's piece jibes with my recent work on the topic:
Is There a Media Conspiracy Against Apple? (includes speculation on role of Siri in Apple's future)
Tech, Small Business Can Learn Plenty From Starbucks (SBUX) - Get Free Report
Apple: iPhone Does Not Need to be Revolutionary
Those three articles, alongside Versace's, piece together the Apple and Apple-related storylines most seem to miss:
* The evolution of products such as Passbook and Siri represent innovation at Apple. Expect these platforms to continue to get better and increasingly become significant -- as well as sticky -- features not only on mobile devices such as iPhone, but in the living room or on the wrist if Apple decides to go there.
* Starbucks innovates more than most of tech. It doesn't need to introduce some new fancy product to innovate. In fact, the products it sells are background noise to the user experience it creates via mobile and digital platforms. It takes existing technology and applies it to everyday life more effectively than most. With mobile payment, app and gift card initiatives, Starbucks provided the first major mainstream push to mobile payments. Such a shame that it takes a coffee company,
in conjunction with an aggressive startup
, to do what
and
PayPal
can't seem to get done.
See Jim Cramer's multi-million dollar portfolio at TheStreet.com for FREE. This weekend only.
* Because it's more like Starbucks (thank heavens), Apple will likely take the puck from Howard Schultz and Adam Brotman and crash the net. Apple doesn't need to take a smartphone that sells millions upon millions of units across the world and dominates mindshare in the markets where it matters most and change it. That would be a disaster. A prime example of
Tim Cook fixing something that ain't broke
. It just needs to make that device more useful. Stickier.
And that's exactly what Apple will do. That's why it's rational, sane and logical to be bullish AAPL near term. Now,
, there is the real issue of the next big thing. Apple needs this, but we shouldn't confuse this legitimate source of bearishness with the matter at hand -- the next iPhone release and how Apple can continue to dominate with its current, general product lineup.
-- Written by Rocco Pendola in Santa Monica, Calif.
Rocco Pendola is
TheStreet's
Director of Social Media. Pendola's daily contributions to
TheStreet
frequently appear on
CNBC
and at various top online properties, such as
Forbes
.