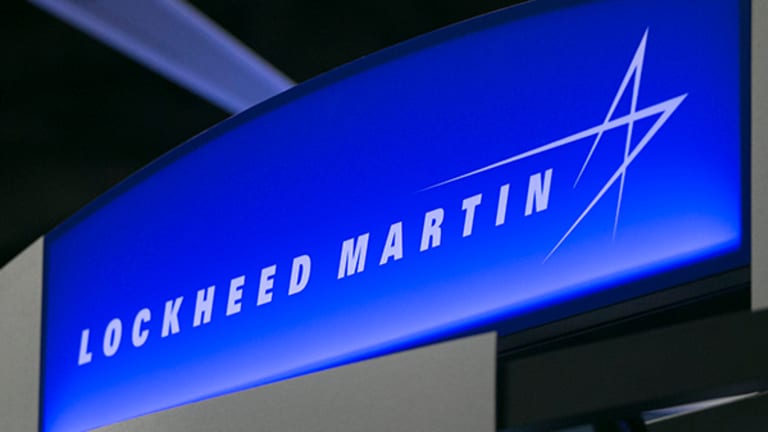 Here's Why These Four Stocks Are Flying High
Investment strategist John Augustine is bullish on Lockheed Martin, Johnson & Johnson, Realty Income and Crown Castle.
Shares of Lockheed Martin (LMT) - Get Lockheed Martin Corporation Report are up 17% year-to-date and over 220% in the past five years.
The defense giant is certainly flying high -- and cranking out cash -- as a result of escalating global tensions, says John Augustine, chief investment officer at Huntington National Bank (HBAN) - Get Huntington Bancshares Incorporated Report.
"They keep generating cash flows to return to shareholders, plus they have the F-35 program," said Augustine.
Augustine added that defense stocks will continue to be in favor, but they are "not in the political spotlight" which is keeping them from being overblown.
Augustine is also bullish on Johnson & Johnson (JNJ) - Get Johnson & Johnson Report , which has seen its stock rise 20% so far in 2016. The health care giant has been popular with investors this year due to its 3% dividend yield.
Nevertheless, Augustine is particularly enamored with the stock due to its oncology pipeline.
"Both our groups like it, blue chip core and blue chip dividend," said Augustine. "It's one that our customers can play for total return or income."
Speaking of income, Augustine is a fan of Realty Income (O) - Get Realty Income Corporation Report, primarily for its 3.4% dividend yield in this income-starved world. The REIT is up 36% year-to-date, far outperforming the 12% return of the iShares U.S. Real Estate ETF (IYR) - Get iShares U.S. Real Estate ETF Report.
"It has properties in 49 states, 4,400 properties. They stay in the 90% occupancy rate," said Augustine. "It's not a huge growth stock, it's a steady income stock."
Finally, Augustine is a fan of Crown Castle (CCI) - Get Crown Castle International Corp Report , up 16% year-to-date. The wireless tower company boasts a 3.5% dividend yield. And while it may be pricier than its competitors at 20 times next year's earnings, Augustine said it is still worth holding.
"It crosses a number of themes for us because it is in the telecom sector, offers a nice yield and it is a real estate play which we think has legs in this low interest rate environment," said Augustine.