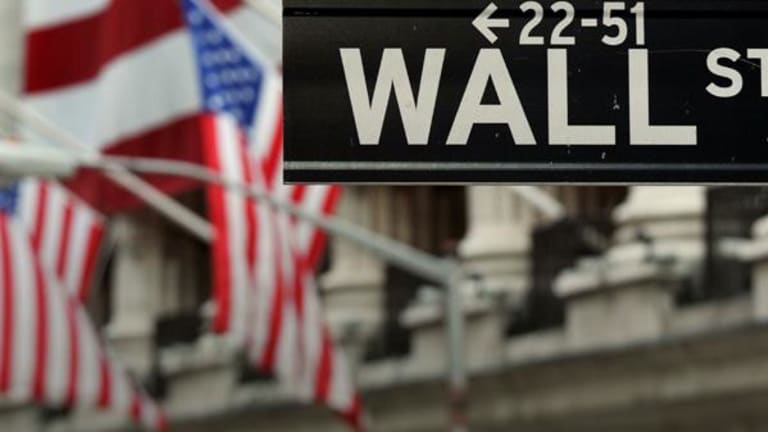 Here's Why the Stock Market Rallied After Trump Won the Election
Why did the stock market rally after Trump's victory?
Editors' pick: Originally published Nov. 14.
Why is the market up following a surprising result in the U.S. presidential election?
We can thank a series of speeches signaling an orderly transition of power for the stock market's improved tone. Following the surprise election of Donald Trump, stock futures traded down 5% near midnight last Tuesday, the limit they are allowed to fall overnight before trading is temporarily halted.
Heading into the election, the polls and prediction markets pointed to a Clinton victory, and many investors had been prepared for such an outcome.
The losses incurred, when trading halted, turned out to be the low.
At about 3 a.m. EST Wednesday, Donald Trump gave a victory speech that emphasized working together to unify the country, a country he said had "tremendous potential."
President Obama said he would work to ensure a smooth transition to a Trump Administration, despite their differences, and that everyone would be "rooting for his success."
House Speaker Paul Ryan said he admired Trump's political accomplishment and said Trump had earned a mandate by reaching new voters. Ryan said he was certain Congress would work together with the new president.
Democratic candidate Hillary Clinton urged unity in her concession speech. She emphasized her respect for the peaceful transition of power. Accepting the outcome, she said President-elect Trump deserved an open mind and chance to lead.
This was an especially painful loss for Clinton, who said she hoped that someone else will accomplish her long-time dream of becoming the first women to hold the keys to the White House before too long.
The stock market finished the day up 1.1%.
How long the rally underway lasts is anyone's guess. Heading into the Nov. 8 election, the U.S. stock market staged a nine-day losing streak for the first time in 36 years. On any given day, the stock market can rally or decline for any reason or no reason at all.
The first 100 days in office has been an important milestone for incoming presidents ever since Franklin Delano Roosevelt made it so in 1933. There were many pledges made during Trump's campaign. Once the dust clears, Trump's economic agenda next year is likely to center on infrastructure, including energy infrastructure, as well as defense spending, reducing corporate and income taxes. Other priorities include immigration and energy extraction.
The initial impact of the election should have a transitory impact on the market. Ultimately, the focus should shift to the fundamentals of a growing economy, a slow Federal Reserve tightening cycle, and inflation that is off its lows but not a clear and present danger.
The information contained herein is general in nature and is provided solely for educational and informational purposes. New York Life does not provide legal, accounting or tax advice. You should obtain advice specific to your circumstances from your own legal, accounting and tax advisors.
 All investments are subject to market risk, including possible loss of principal. There is no assurance that the investment objectives mentioned will be met. Diversification cannot assure a profit or protect against loss in a declining market.
The information and opinions contained herein are for general information use only. MainStay Investments does not guarantee their accuracy or completeness, nor does MainStay Investments assume any liability for any loss that may result from the reliance by any person upon any such information or opinions. Such information and opinions are subject to change without notice, and are not intended as an offer or solicitation with respect to the purchase or sales of any security or as personalized investment advice. There can be no guarantee that any projection, forecast, or opinion in these materials will be realized. Past performance is no guarantee of future results. This material is provided for education purposes only and should not be construed as investment advice or an offer to sell or the solicitation of offers to buy any security. Opinions expressed herein are current opinions as of the date appearing in this material only.
MainStay Investments® is a registered service mark and name under which New York Life Investment Management LLC does business. MainStay Investments, an indirect subsidiary of New York Life Insurance Company, New York, NY 10010, provides investment advisory products and services. Securities distributed by NYLIFE Distributors LLC, 30 Hudson Street, Jersey City, NJ 07302, a wholly owned subsidiary of New York Life Insurance Company. NYLIFE Distributors LLC is a Member FINRA/SIPC.