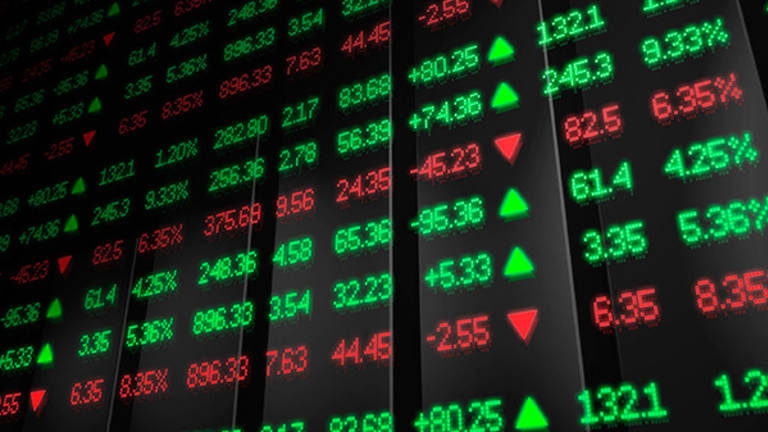 Here's Why The Stock Market Is Overvalued Right Now
Looking at the ratio of U.S. total market capitalization to gross national product shows that investors would be wise to be cautious right now.,
One of the most useful measurements for determining whether the stock market is overvalued or undervalued is the U.S. total market capitalization to gross national product valuation.
Warren E. Buffett has even gone so far to say that U.S. TMC/GNP is "probably the best single measure of where valuations stand at any given moment." 
Chart Source: GuruFocus.com
As shown by the chart above, the TMC stands at 21.4 trillion, and the last reported GNP stands at 18.4 trillion. During the past 40 years, the ratio of TMC/GNP has fluctuated within a wide range. 
Chart Source: GuruFocus.com
As shown in the chart above, this range hit a low of 0.33 in 1982 and a high of 1.41 in 2000. Now the ratio (21.4/18.4) stands at 1.16.
That number is historically quite high and signals that the market is potentially overvalued. 
Although the TMC/GNP is a significant and telling valuation method, there are many other valuations that go into determining whether the market is overvalued or undervalued. Therefore, this valuation alone can't be used in determining future market returns.
That being said, this ratio should be respected and given serious consideration when making investment decisions. 
We are in the midst of the third-greatest bull run in market history. The S&P 500 has returned a whopping 206% since the lows of the 2008 financial crisis. 
Chart Source: GuruFocus.com
Although it is foolish to try and perfectly time the stock market, it isn't foolish to be cautious when there are clear signals that indicate that the market might be overvalued. 
If there is one thing that all bad investors have in common it is greed, and now is the wrong time to be greedy. For those of us who have ridden this wave of stock market appreciation over the past seven years, it would be smart to lock up some profits and wait for the day when market valuations become more attractive. 
TheStreet.com'sJim Cramer loves the adage: "Bulls make money; bears make money; pigs get slaughtered."
Don't be a pig. 
Brent Botwin is a value investor and previous Fortress Challenge winner. He is a stock specialist who is constantly monitoring the market and uses strong fundamental and technical analysis to provide timely investment advice over a wide variety of sectors.