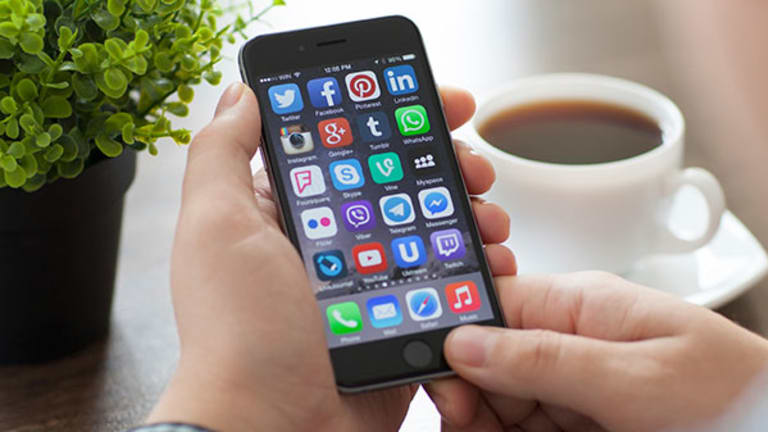 Here's Why Technology Giant Apple Is a Solid Long-Term Investment
Apple (AAPL) shares' downward move is only temporary and creates a good entry point for investors.
Apple's (AAPL) share price has been subject to a lot of downward pressure, and it has fallen quite significantly from its all-time high.
But this downward move is only temporary and creates a good entry point for those looking to make a long-term investment. 
As Berkshire Hathaway CEO Warren Buffett once said, "Only 25 of the 1,000 companies met two tests of economic excellence: an average return on equity of over 20% in the 10 years, 1977 through 1986, and no worse than 15%. These business superstars were also stock market superstars: During the decade, 24 of 25 outperformed the S&P 500."
He was referring to a Fortune Magazine study in 1987 regarding long-term ROE experienced by the largest 1,000 companies. Just 2.5% could pass both the tests of economic excellence that Buffett explained.
These days, it is just as rare to find a company that is able to pass both these tests, but Apple has done so with flying colors.
ROE is of the utmost importance when analyzing a stock, especially for the long term. By looking at the chart above, it is easy to see that Apple is truly a great business and deserves to be regarded as such. 
Apple trades at a trailing 12-month price-to-earnings ratio of 11.93 and has a P/E of 11.12, based on estimated earnings for the next year. For a company of this caliber, these ratios represent a bargain.
In order to get a clearer picture of the opportunity at hand, let's use a method used by one of the most prominent investors of all time, Peter Lynch. He would create a chart that showed the stock price and earnings per share together and would then equate $1 in earnings per share to $15 in stock price.
The result allowed Lynch to get a better picture of whether a stock was undervalued or overvalued, and he used this to help him achieve superior gains.
Below is a chart for Apple, using Lynch's methodology with expected earnings:
Chart Source: GuruFocus.com
As the chart shows, the decrease in Apple's share price (green line) has sent it well below its earnings (blue line), and this has created a good opportunity to buy shares at a discount.
You see Jim Cramer on TV. Now, see where he invests his money and why Apple stock is a core holding of his multimillion-dollar portfolio. Want to be alerted before Jim Cramer buys or sells AAPL? Learn more now.
Due to the downward pressure on Apple's stock price, the company's management, specifically CEO Tim Cook, has received some criticism from shareholders. This criticism, as well as the decline in share price, is largely uncalled for and reflects a lack of understanding of the type of company that Apple is.
Apple's philosophy is all about being the best, not the first. Looking back in time, the iPod wasn't the first MP3 player, the iPhone wasn't the first smartphone and the iPad wasn't the first tablet.
Yet all these products are arguably the best in class and have been incredibly successful.
The next product to follow this trend of not being the first but rather the best is the Apple Watch. It has yet to be seen whether the watch will be a huge success, but just like the three products before it, it seems likely to do well.
Over time, most companies tend to adopt larger and larger product portfolios. The biggest decision Apple has to make is to choose what not to work on because the company understands that it must stay focused on what it does best, as this is how to maximize the value of the business.
The market is too concerned with short-term thinking, and that is what has created this opportunity for an investment in Apple. Although some people may not think Apple is the most exciting company from quarter to quarter, that is extremely short-sighted.
After all, Apple is one of the most valuable companies in the world.
Apple is great at blocking out the noise and realizing exactly where it should spend time and energy. If the market wants to punish Apple for being a sound company, with an intense focus on the long term, then investors should be on the other end and take advantage.
Eventually, the market will once again come to appreciate the brilliance of Apple and give it the recognition it deserves. Apple is one of the highest-quality companies, both in terms of numbers and management, and ultimately the share price will reflect that.
Brent Botwin is a value investor and previous Fortress Challenge winner. He is a stock specialist who is constantly monitoring the market and uses strong fundamental and technical analysis to provide timely investment advice over a wide variety of sectors. He is long AAPL.