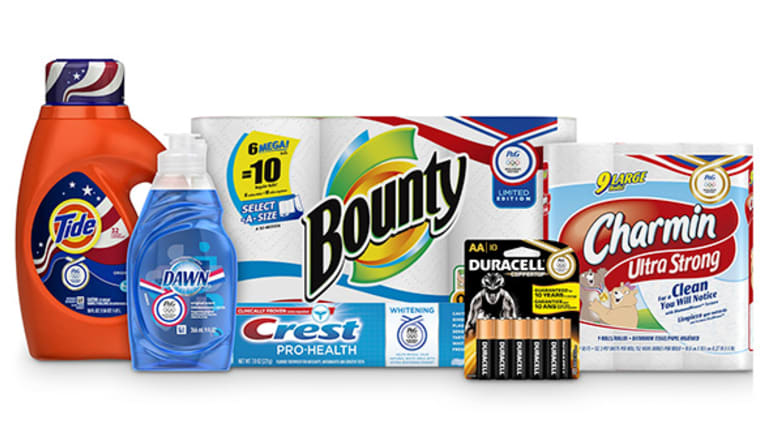 Publish date:
Here's Why Procter & Gamble Is Heading Higher
Procter & Gamble is now set up nicely for more upside.
Procter & Gamble is now set up nicely for more upside.
Procter & Gamble (PG) - Get Report attracted quite a bit of attention on Tuesday. Following its pre-open earnings report, the stock gapped to the upside. P&G finished yesterday's session with a 2.5% gain on its heaviest upside trade since late October. This breakout-type action ends an eight-week pullback and sets shares up nicely for more upside.
In mid-December, P&G began to show signs of upside exhaustion. The stock still managed to close out the month near its highs, but its positive momentum was clearly gone. When January opened, a pullback was underway, but the losses during this process were very narrow. Unlike many a Dow Jones Industrials member, P&G gave back little ground despite falling below both its 200- and 50-day moving averages. In fact, the stock never closed below its December low despite very heavy selling pressure on Jan. 15 and Jan. 20 -- an impressive show of divergent strength to say the least.
Heading into Tuesday morning's earnings report, P&G was beginning to rebound. The stock returned to its 200-day/50-day moving average level but needed a boost to move past. The earnings-inspired gap-higher open did just that. P&G is now set up well for a run past the summer highs and remains very near a low-risk buy zone.
In the near term, P&G bulls should consider the stock a low-risk entry between $78 and $76. The upper band of this key support zone is marked by last week's high. A close below $76 would indicate that a failed breakout has occurred. On the upside, P&G has a bit of work to do near $79.30. This is the breakdown gap left behind after the Jan. 4 open. Once P&G clears this level, it will have a fairly clear path up to a test of the summer highs of $82.55.
Click here to see the below chart in a new window.
Disclosure: This article is commentary by an independent contributor. At the time of publication, the author was long P&G.