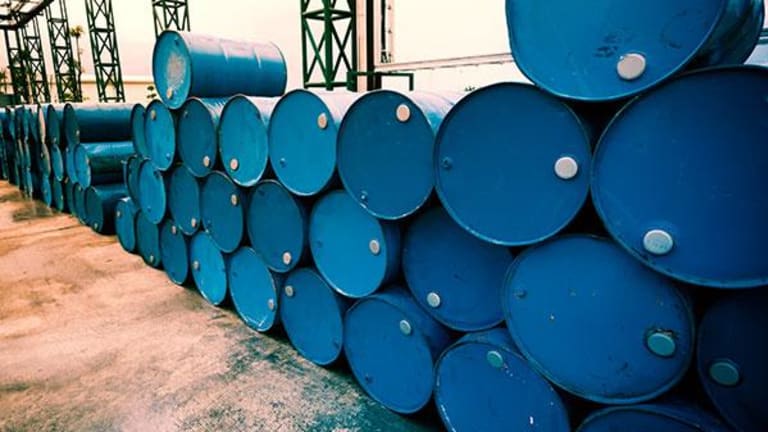 Here's Why OPEC's July Report Should Not Be Taken Lightly
All signs point to a return to balance for global oil supply, including OPEC's oil market report released Tuesday, but could it be at the expense of U.S. oil producers?
The Organization of Petroleum Exporting Countries, or OPEC, released a July monthly oil market report Tuesday in which it was fairly optimistic about future global demand growth for OPEC crude.
On the other hand, the organization called for non-OPEC oil supply to continue to decline in 2017, albeit more slowly than this year. 
If non-OPEC supply is expected to continue its descent, recent events have certainly not indicated it: The forecast comes as oil climbs back from two month lows hit on Monday and as the Baker Hughes (BHI) U.S. active rotary rig count has increased in five of the past six weeks. The U.S. oil rig count was up by 10 week-over-week, to 351 from 341 last week. 
And Reuters reported Monday that oil prices precipitous decline to begin the week was partly due to pressures from rising Canadian supplies and cuts in bullish hedge fund bets on crude. 
Canadian investment banking sources have noted that oil sands production is certainly coming back online following wildfires in the second quarter, and said this is one reason many power players, such as Suncor Energy (SU) - Get Report, which has been rumored to be looking for deals, are now rushing to pick up assets. 
Nevertheless, there is reason to take OPEC's predictions for non-OPEC supply seriously, as some industry bankers continue to believe the U.S. oil industry is not through the worst yet.
According to Carl Marks Advisors managing director Brian Williams, oil prices near $45 per barrel does not signal a rising tide that lifts all boats. Instead the waters have boosted a few strong players with strong assets in low-cost plays the Texas' Permian Basin and Oklahoma's Anadarko Basin. 
But with strong headwinds looming, many are still set to sink, Williams cautioned in an interview with TheStreet. 
"What you're seeing is prices inching up a bit to a point where some companies that have good assets in good places can make an economic return," Williams said of the U.S. oil industry. "Some of these companies now have opportunities to be more growth orientated, but those remain few and far between. There are still a lot of winners and losers to come out of this."
And although some analysts believe restructuring efforts and cost cutting measures for most companies are either underway or known, Williams maintains that their are still massive problems for many, which have yet to be fully sorted through.
Indeed, once formidable oil and gas companies like C&J Energy Services Ltd. (CJES) and Goodrich Petroleum Corp. (GDPMQ) , which now trades on the OTC market, are undergoing restructuring efforts both under bankruptcy protection and out of court that include asset sales aimed at reducing debt loads. 
But a vast majority of players are dealing with assets that are not transactable, according to Williams, leaving them between a rock and hard place. 
So while some industry followers, such as Deutsche Bank's Mike Urban, have predicted we may be in the early stages of a strong cyclical recovery, there is still reason to believe U.S. supply could fall further despite what recent data has suggested if prices remain subdued below $50 per barrel for the foreseeable future. 
U.S. benchmark West Texas Intermediate crude futures for August delivery were trading at $46.69 per barrel around 1 p.m. EDT Tuesday after closing the previous session at $44.76. Brent crude contracts for September delivery, the global benchmark, were trading at $48.60 around 1 p.m. after closing Monday's session at $46.25.