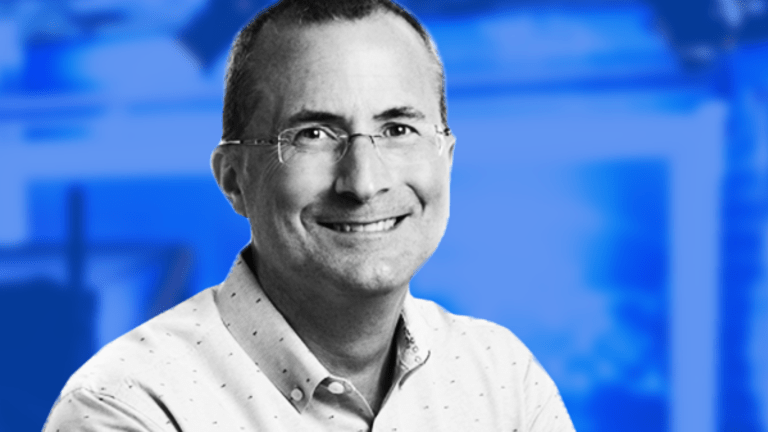 Here's Why Newspapers Are Looking to Secure an Antitrust Exemption
The News Media Alliance trade association in a recent op-ed made its case for securing the rare exemption to fight Google and Facebook.
David Chavern stepped into the daily newspaper wars not quite two years ago. Did the president and CEO of the News Media Alliance know what he was getting into?
"No, in retrospect. In a sense, I'm more optimistic than when I started," he said. "Clearly, I know the audience is there. There's more people consuming the product more than ever. I think the monetization problems are even harder than people thought they were. For a long time, it was just old newspapers [need to] just get digital. ... It is not evident what the future holds."
Who can blame him? He walked into the leadership of the newspaper industry's leading trade association at a point when it had seen its revenue drop about $30 billion -- annually -- from its peak a decade ago.
Chavern came aboard from a position at the U.S. Chamber of Commerce, his last job serving as the Chamber's first president of its Center for Advanced Technology & Innovation. He has done a lot of jawboning, inside and outside the industry. And soon, he hopes he'll be spending a more time on Capitol Hill.
Chavern's News Media Alliance (the former Newspaper Association of America, renamed to leave "print" in the dust in late 2016) announced what seems to be a quixotic fight on Sunday, July 9. The venue was a friendly one, The Wall Street Journal. Robert Thomson, CEO of its parent, News Corp. (NWSA) - Get News Corporation Class A Report , has been among the most outspoken critics of the growing hegemony of Alphabet Inc. (GOOGL) - Get Alphabet Inc. Class A Report and Facebook Inc. (FB) - Get Meta Platforms Inc. Class A Report .
In the op-ed, Chavern explained why his trade group wants Congress to do something it rarely does: grant an exemption to antitrust laws.
NMA wants a "safe harbor," essentially immunity from Department of Justice antitrust action as the newspaper industry collectively takes on the two companies that it sees as the bogeymen of the time: Google and Facebook.
The argument: their digital advertising duopoly need to give news-producing companies a fairer deal, but they aren't doing and won't do it unless the industry as a whole -- using its remaining collective might -- can negotiate with it.
There's a lot of history here, now stretching back two decades, and a less-than-unanimous view that the News Media Alliance push is the way to go. Most immediately, the Local Media Consortium, which itself claims membership from at least half of the same daily companies in the Alliance, published its own contrarian declaration on Tuesday. "I fear these mixed messages will have a chilling effect on our relationships both with our existing partners and those on deck, including Facebook, Apple (AAPL) - Get Apple Inc. Report and Amazon (AMZN) - Get Amazon.com, Inc. Report ," LMC executive director Rusty Coats wrote. "Our partners may look at these messages as the protectionist reaction of an industry that lacks cohesion."
The Alliance/Consortium split neatly represents the poles of industry opinion about "the tech platforms." Should the legacy news industry just acknowledge the new reality of Google and Facebook becoming the new mass media of our time and work with them on a project basis to adapt? Or are the relatively small dollars generated by partnering inconsequential in the long battle of survival, necessitating new broadsides?
Don't expect that split to be resolved. In fact, what looks like an either/or strategy may be nothing of the kind.
Let's consider what the News Media Alliance push with Congress will produce. See if you can find anyone who will take the bet that a Republican Congress and a press-baiting President will do newspapers a favor. So if "safe harbor" -- the ability to freely allow the larger group of daily newspapers to negotiate as one with Google and Facebook -- isn't a likelihood, what's the point?
The point is pressure. If the antitrust subcommittees of the House and Senate Judiciary committees hold hearings on the "safe harbor" request, then the focus on Google and Facebook's overwhelming market power gets further illuminated. That's a power that of course extends well beyond news publishers. The ad technology industry, among others, decry this new duopoly, though regulators have had a comically hard time applying 20th century policy to the 21st century digital industry reality.
As Amazon.com Inc. looks to swallow Whole Foods Market Inc. (WFM) and redefine retail as we've known it, the huge 100-plus-year-old Teddy Roosevelt-era question of how big is too big percolates more rapidly under the surface of so much business and could-be public policy. Certainly, increased regulatory risk seems de minimis given the galloping billions in Google and Facebook revenues, but societal attitudes toward both tech and bigness seem newly fluid, and potentially dangerous even to the tech elite.
Google and Facebook already feel pressure, particularly in Europe, and the European Union continues to pummel Google for its perceived anti-competitive behavior, a recent $2.7 billion fine a good example.
Certainly, both companies have taken more initiative to meet and work with news publishers. Google's two-year-old, European-heavy Digital News Initiative just granted €21.97 million to fund 107 projects in 27 countries in its third round of funding.
Facebook's new news partnership team, headed by former TV anchor Campbell Brown, has upped that company's involvement with the press. In addition, both companies have publicly expressed their dismay with "fake news" and are saying the right things about supporting real news production. Further, they talk more with publishers -- especially the big ones -- than they ever have.
The problem, publishers near uniformly tell me: The Google and Facebook responses are at best piecemeal, usually slow and fail to acknowledge the new business model necessities -- digital subscriptions top the list -- that are now fundamental to preventing the real threat of news company extinction.
The News Media Alliance initiative only points to these much larger questions, which you'll read much more about in the year ahead.