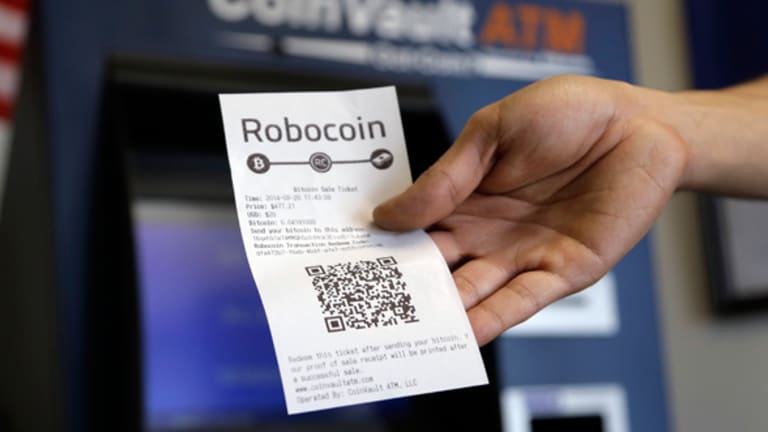 Here's Why It's Time to Invest in Bitcoin in This Crazy Market
Could #bitcoin help weather market dislocations?
In a market crisis, investors should consider safe-haven investments to protect their portfolios. In an era when gold has underperformed for years, bitcoin, the digital currency, might be one answer.
Are markets in crisis? Some financial gurus like George Soros believe its 2008 all over again. While it's probably too early to tell, to Soros' point, the dramatic moves in certain assets mimic that of 2008.
In this first week of the New Year, the S&P 500 has retreated almost 4%, the FTSE 100 has fallen more than 5%, and the Shanghai Composite has lost almost 12%. It's also worth mentioning oil, which continues to crumble, slid to a 12-Year low.
Adding to the turmoil is government intervention. The PBOC devalued the yuan yet again, now sitting at its lowest rate against the U.S. dollar since March 2011. The Chinese have also intervened in equities, suspending trading in their markets twice this week.
The investment community easily forgets how often panic sends shockwaves through the system. It was only this past August that a six day stretch erased $2.1 trillion of value from U.S. stocks. Is volatility back in full swing? Maybe. This week, the VIX hit its highest level in over three weeks.
It's times like these that investors seek flights to safety. Historically, gold has served as one of these "safe haven assets," but according to Citigroup metals strategist, David Wilson, "gold's strength is probably going to be relatively short term." That said, gold has shot up this week amidst market turmoil, hitting a 9-week high and breaking up through $1,100 an ounce.
Using the SPDR Gold ETF (GLD) as a proxy, it's conceivable that gold can no longer be considered a safe haven, especially in light of recent performance. The ETF returned -28.33% in 2013, -2.19% in 2014, and -10.67% in 2015. With a new wave of panic setting in, investors might want to look to new assets to diversify and weather dislocations in global markets as we head into what could be a rocky 2016. One such asset, which emerged amidst the 2008 financial crisis, is bitcoin.
In contrast to government-controlled fiat currencies, bitcoin has no central authority, operating instead as a decentralized digital currency that is frictionless and global in nature.
See this cogent analysis from ZeroHedge, "bitcoin soared by 5% overnight...the more the Yuan devalues, the faster Chinese depositors will seek to circumvent China's capital controls and convert their increasingly less valuable money into either other currencies (via bitcoin), or into gold." It's arguable that it won't solely be Chinese investors moving into bitcoin. In our globally connected world, a shock or move to the up or downside snowballs across markets and asset classes. This past week is evidence of just that.
Is allocating a portion of your portfolio to bitcoin the answer? Possibly. Arguably overlooked during 2015, bitcoin ended the year as one of the best performing currencies, returning nearly 40%.
I first began writing about bitcoin for the TheStreet.com in late November 2015, when bitcoin was sitting at around $365. In the last five weeks, bitcoin has moved up roughly 25%, trading today around $454.
With 75 Billion connected devices projected by 2020, it's hard to imagine a scenario where we do not utilize a mechanism to transfer value and account for asset ownership, to name a few use cases, that keeps pace with the speed at which we move information. Bitcoin could be the solution.
A global currency, void of government intervention and control, not to mention a known, limited, and predictable supply -- bitcoin has vastly begun to alter our concepts of money.
If you're thinking of getting involved, here are 10 arguments in favor of such an investment. Convinced? Here's how to put your money to work.
This article is commentary by an independent contributor. At the time of publication, the author held positions in bitcoin.