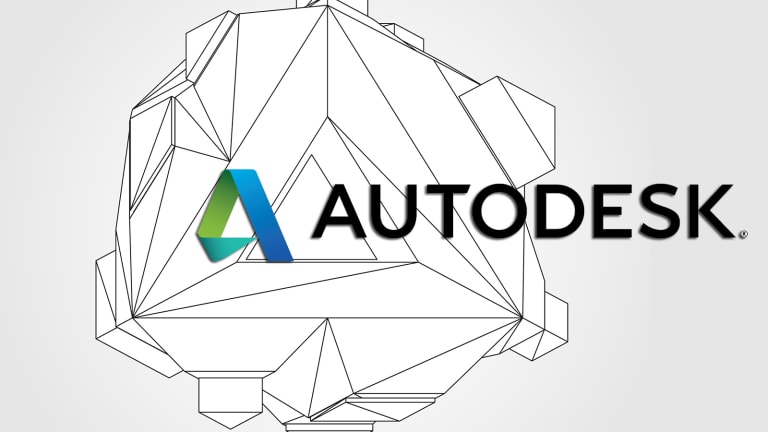 Publish date:
Here's Why It's Best to Avoid Autodesk
High-flying technology stocks have a habit of crashing on the slightest crumb of bad news. Despite its big run-up, Autodesk faces an inevitable day of reckoning.
High-flying technology stocks have a habit of crashing on the slightest crumb of bad news. Despite its big run-up, Autodesk faces an inevitable day of reckoning.
As the unpredictable Trump era unfolds, danger in the stock market abounds. If you want to steer clear of risky equities that are cruising for a crash, look no further than Autodesk (ADSK) - Get Report . Shun the stock and if you own it, sell it now before you get burned.
The technology sector faces robust prospects in 2017; there's no reason to bet your chips on a losing hand.
California-based Autodesk is a design software provider that has benefited from investor optimism that's wholly unjustified. Shares are up nearly 17% year to date and nearly 50% over the last 12 months, despite the fact that the company's earnings have been on a downward slope since 2012. Autodesk's balance sheet is ugly, with no sign of getting better.
Investors are hoping that Autodesk's earnings declines and debt woes are merely symptoms of the company's transition from selling licenses on its software to a subscription-based business model. But wishing and waiting is not a viable investment strategy.
With a market cap of $19.2 billion, Autodesk is a global design software and services company that operates through four segments: Architecture, Engineering, and Construction; Manufacturing; Platform Solutions and Emerging Business; and Media and Entertainment.
The company offers 3D CAD, CAM, and computer-aided engineering tools and software, with more than 100 applications under its umbrella for a diverse clientele. That's the good news.
The bad news is that Autodesk has been financing its transition by racking up debt at a frightening rate. Autodesk's total debt to equity ratio is 203.20; its return on equity ratio (on a trailing 12-month basis) is -49.17; its profit margin is -28.66%; and its operating margin is -20.63%. Autodesk also endured a big personnel shakeup in recent weeks in the executive suite, which is never a good sign.
The average analyst expectation is that Autodesk's year-over-year earnings growth in the next quarter will come in at -400% and -20% for the current year.
Autodesk does not have a solvency problem, but even a whiff of bad news could prompt analysts to downgrade the stock. You need to avoid equities with weak fundamentals, especially in this overvalued market. In a correction, a vulnerable stock such as Autodesk could fall sharply.
CAD/CAM is indeed a booming industry, but you're better off looking at Autodesk's far stronger peers, such as Adobe Systems (ADBE) - Get Report or Salesforce (CRM) - Get Report , both of which shoulder far less debt and boast better growth prospects.
Year-over-year earnings growth this year for ADBE and CRM are projected by analysts to reach 31.30% and 27.70%, respectively.
Pocket $67,548 EXTRA With This One Simple Investment Change
Warren Buffett reaped $4.9 billion by making this one small change to his investment strategy. It's the closest you'll ever get to NEVER losing money while investing. I made $185 every day over 1,586 days doing this. Is it time for a change that will lead to more money in your pocket? Get the full details here.
John Persinos is an analyst with Investing Daily. At the time of publication, he owned none of the stocks mentioned.