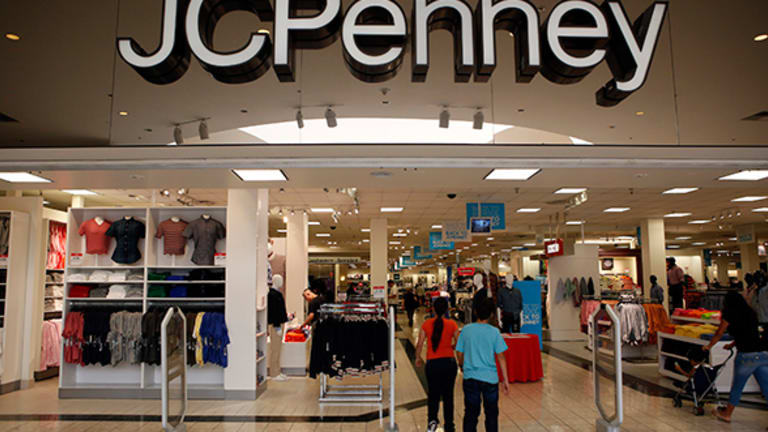 Publish date:
Here's When J.C. Penney Might Sell Off Some of Its Prime Real Estate
J.C. Penney is likely to sell its headquarters in Texas sometime in the early fall.
J.C. Penney is likely to sell its headquarters in Texas sometime in the early fall.
J.C Penney (JCP) - Get Report may get an early Christmas present consisting of some cold, hard cash.
On Friday, execs said the department store retailer is likely to sell its prized headquarters in Texas in the early fall. The company intends to use the proceeds from the sale to pay down about $400 million to $500 million in debt. The company also said it was exploring other asset sales this year, including some "fringe land," physical stores and distribution centers.
J.C. Penney originally announced on Feb. 5 that it was pursuing a potential sale and partial leaseback of its enormous 1.8 million square foot home office campus in Plano, Texas.
"With the tremendous growth and development currently taking place within Plano and North Texas, there's no better time to take advantage of this lucrative market by pursuing a sale of our home office real estate," said J.C. Penney CEO Marvin R. Ellison in a statement earlier this month. J.C. Penney believes the cost of leasing space within the building would be offset by a reduction in maintenance costs, property taxes and interest expense as a result of paying down debt with proceeds from the transaction.
A J.C. Penney spokesman declined to share the property's recent appraisal value.
A sale of its home office wouldn't be J.C. Penney's first time creating value from its real estate. In Feb. 2014, the company inked a deal to redevelop 240 acres surrounding the home office it has now put on the sale block. The space is considered a prime office and mixed-use development area, and has attracted companies such as Liberty Mutual, Toyota (TM) - Get Report and FedEx (FDX) - Get Report .
And J.C. Penney may not be alone this year in signing off on cash-raising real estate deals.
In a bid last year to appease activist investors, Macy's announced that it was pursuing real estate transactions to enhance shareholder value. Macy's completed one such transaction with developer Tishman Speyer on Jan. 29.
"Just floating the idea of interest out there has generated an excellent response," said Macy's chairman and CEO Terry Lundgren to TheStreet, adding, "I think you will see some activity [this year], I can't predict when, though -- we were working on Brooklyn [a deal with Tishman Speyer] for over a year before we had a deal consummated."
Lundgren explained deals of this nature take time due to tax implications, the legal process and the need to get the required permits. The long-time Macy's CEO also took a small jab at activists who continue to push the company for real estate deals.
"The process is moving along very swiftly, and I think no one could criticize us for the speed in which this work is taking place -- they could, but they would be wrong," said Lundgren.