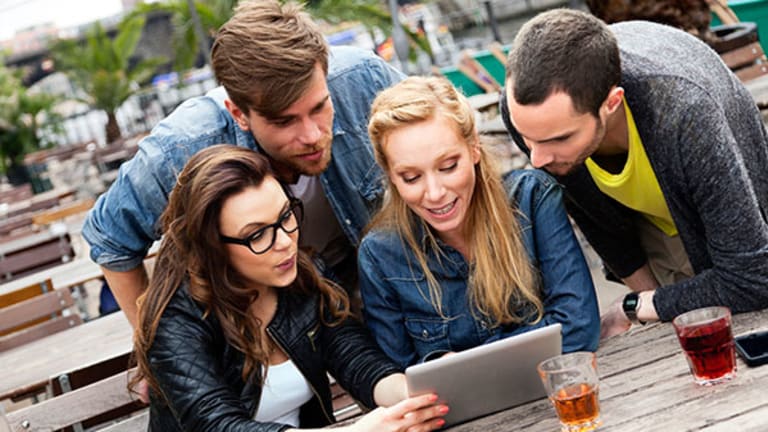 Here's What Big Banks Need to Understand About Millennials
Millennials are an important demographic. They're tech-savvy, not terribly loyal to their banks and like simple, easy-to-understand services.
Millennials are an important demographic group, and big banks need to understand their attitudes and habits well if they want to have or keep them as customers. If they don't, they may lose business to financial-technology companies and smaller banks.
Millennials are defined as those born between 1982 and 2000. They're now the largest living generation in the U.S., surpassing baby boomers. By 2025, they're expected to generate 46% of all U.S. income, according to a survey by First Data. So it's no surprise that banks and fin-tech start-ups are trying to attract them as customers.
Millennials are tech-savvy and digitally connected. They "live" online and prefer to use banking methods that are easy to understand and simple to implement. According to the First Data survey, more than one-fifth of all millennials have never even written a physical check to pay a bill, and 63% of adult millennials don't even have a credit card. The survey found that 71% of the millennials prefer transactional banking to a relationship banking and would "would rather go to the dentist than listen to what banks say."
A Facebook IQ report released earlier this year shows millennials' attitudes about personal finance seem to be different from those of baby boomers, too. The report, titled "Millennials and Money: The Unfiltered Journey," found that millennials are not only changing the traditional way of banking but also redefining the meaning of financial success. Saving is a priority; around 86% of millennials surveyed said that it was important to them. Forty-six percent of millennials also said that financial success means being debt free. Nearly half (49%) say they prefer to bank using their mobile apps on smartphones instead of going to a bank branch, using a computer or making a phone call.
Given how tech-savvy millennials are, it's no surprise that they're interested in newer, nontraditional financial services. The Millennial Disruption Index shows that 73% of millennials are excited about new financial services offerings by companies such as Google, Amazon, Apple, PayPal or Square.
There are also a lot of newer, smaller technology companies that are targeting banking, payments and lending. They're receiving lots of capital, too. CB Insights reported in February that digital banking start-ups have received more than $10.3 billion in funding since 2010. Separately, Around CB Insights recently reported that 63 fin-tech start-ups are targeting millennials and offering a wide range of services such as low-cost brokerages, and automated saving apps.
When compared with big banks, community/local banks seem to be doing better with millennials. According to a 2015 report by Accenture, millennials switch from their primary bank more frequently than other age groups. The report said 18% of millennials had switched their primary bank during the previous 12 months, compared with 10% of customers aged 35 to 54. The biggest "winners" in this switching were local and community banks, with a 5% migration, while the biggest "losers" were large regional or national banks, according to the report. They had a loss of 16% of millennials. Millennials cited high fees and poor loyalty programs as the primary reasons they weren't satisfied with their banks, the report added.
Given the different preferences of millennials, the aggressive moves by financial-technology companies and competition from smaller banks, big banks need to come up with their own offerings for this key demographic. Otherwise, they risk losing it.
This article is commentary by an independent contributor. At the time of publication, the author held no positions in the stocks mentioned.