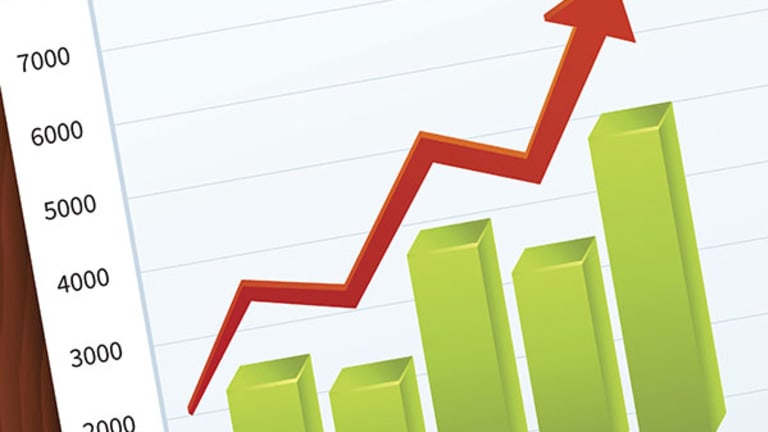 Here's One Little-Known Stock That Won't Get Burned by Brexit
The health sector's unstoppable momentum will propel this U.S.-based management services provider higher in 2016 and beyond, despite the headwinds that undermine its larger peers.
The health sector's unstoppable momentum will propel this U.S.-based management services provider higher in 2016 and beyond, despite the headwinds that undermine its larger peers.
If you're looking for momentum stocks that are immune to the geopolitical machinations of our British cousins across the pond, we've found a U.S.-based stock in the health sector that fits the bill. As we explain below, the stock offers attractive but relatively safe growth, regardless of the scary headlines that create headwinds for its larger brethren.
The health sector has evolved into a sprawling system of hospitals, clinics, managed care overseers, insurance companies, giant for-profit corporations and myriad other organizations employing a vast labor force. Add the Affordable Care Act (Obamacare) to the mix and the result is a prescription for long-term profits. Federal spending for health programs is estimated to have reached nearly $1.1 trillion in fiscal year 2015.
To be sure, Johnson & Johnson, UnitedHealth Group and the usual "Big Pharma" roster are solid blue-chip plays on the multiyear expansion of health services, but these large-caps provide limited room for growth, compared with stocks with smaller market capitalizations. 
That's why we like Healthcare Services Group (HCSG) - Get Report . With a market cap of $2.87 billion, the company is large enough to provide stability but small enough to chart a market-beating trajectory. It's tapped into facility services and management, one of the most lucrative and fastest-growing niches in health care. What's more, because all of Healthcare Services Group's revenue is generated in the U.S., you don't have to give a second thought to the political theater now unfolding over the European Union.
Pennsylvania-based Healthcare Services Group provides management services to the housekeeping, laundry, linen, facility maintenance and dietary service departments to nursing homes, retirement complexes, rehabilitation centers and hospitals in the U.S.
Healthcare Services Group operates via two divisions, Housekeeping and Dietary. Housekeeping cleans and disinfects patient rooms and common areas of client facilities; it also provides personal laundering for patients. The Dietary segment engages in food purchasing, meal preparation and the creation of specialized menus. The company currently provides services to 3,500 facilities in 48 states.
Wall Street expects Healthcare Services Group to show unbroken quarterly earnings growth throughout 2016 and into 2017. The company is scheduled to release its second-quarter results in mid-July. The average analyst estimate is for adjusted earnings per share to come in at 26 cents, vs. 23 cents in the year-ago quarter. Third-quarter adjusted EPS is projected to reach 27 cents, compared with 24 cents in the third quarter of 2015. Full-year 2016 adjusted EPS is pegged at $1.08, compared with 80 cents in 2015. Fiscal 2017 adjusted EPS is expected to come in at $1.26.
Healthcare Services Group's shares trade at a price-to-sales ratio of 1.95, reasonably valued in light of the industry's P/S ratio of 2.32. The stock boasts analyst ratings of four buys, three outperforms, one strong buy and one hold. As transnational behemoths remain vulnerable to external shocks such as terrorism and Brexit, your best bet right now is to "think small."
---
Five Years From Now, You'll Probably Wish You'd Grabbed This Opportunity:As we've just explained, small-cap Healthcare Services Group is a very smart buy now. If you're looking for other growth opportunities, we've found a genius trader who turned $50,000 into $5 million by using his proprietary trading method. For a limited time, he's guaranteeing you $67,548 per year in profitable trades if you follow his simple step-by-step process. Click here now for details.
See full Brexit coverage here.
John Persinos is an editorial manager and investment analyst at Investing Daily. At the time of publication, Persinos held stock in Johnson & Johnson.