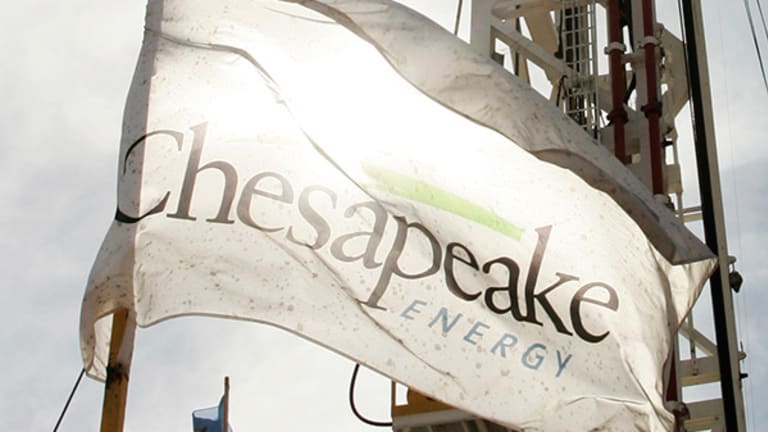 Here's How to Trade 7 of the Market's Most-Active Stocks Right Now
These seven stocks are seeing increased trading volume. Here's what to do with them now.
Put down the 10-K filings and the stock screeners. It's time to take a break from the traditional methods of generating investment ideas. Instead, let the crowd do it for you.
From hedge funds to individual investors, scores of market participants are turning to social media to figure out which stocks are worth watching. It's a concept that's known as "crowdsourcing," and it uses the masses to identify emerging trends in the market.
Crowdsourcing has long been a popular tool for the advertising industry, but it also makes a lot of sense as an investment tool. After all, the market is completely driven by the supply and demand, so it can be valuable to see what names are trending among the crowd.
While some fund managers are already trying to leverage social media resources like Twitter to find algorithmic trading opportunities, for most investors, crowdsourcing works best as a starting point for investors who want a starting point in their analysis.
Today, we'll leverage the power of the crowd to take a look at some of the most active stocks on the market.
Alibaba
Nearest Resistance: $81
Nearest Support: $78
Catalyst: Accounting Investigation
E-commerce giant Alibaba (BABA)  is getting attention for the wrong reasons this afternoon, down 3% on big volume after disclosing that the SEC is investigating the firm over its accounting practices. Specifically, the SEC is looking at how Alibaba classified related-party transactions from Singles' Day, the firm's biggest shopping day of the year.
Shares may be down this afternoon, but they're not out. This stock is still holding onto a bullish ascending triangle price pattern, a bullish continuation setup that triggers a buy on a breakout through resistance up at $81. If Alibaba can push its way above $81, then it's actually time to be a buyer in this Chinese e-commerce stock.
Hewlett Packard Enterprise
Nearest Resistance: $18.50
Nearest Support: $15.50
Catalyst: Q2 Earnings, CSC Deal
Hewlett Packard Enterprise (HPE)  is rallying 10% this afternoon, up big following the firm's second-quarter earnings and a deal withComputer Sciences (CSC) . HPE earned 42 cents per share for the second quarter, coming in slightly ahead of analyst expectations. The firm also announced guidance that was ahead of estimates, as well as news that it will be spinning off and merging its business services division with CSC in a deal worth $8.5 billion for HPE shareholders.
Technically speaking, investors are excited about today's news. Shares gapped up to test prior $18.50 resistance at the open this morning, but they're fading a bit at Wednesday's trading session wears on. If HPE can break out above that $18.50 price ceiling, investors have a fresh high-probability buy signal in this big stock.
Chesapeake Energy
Nearest Resistance: $5
Nearest Support: $3.50
Catalyst: Technical Setup
Chesapeake Energy (CHK)  is up nearly 7% on big volume this afternoon, rallying for a second straight day on a technical move.
Chesapeake touched support at $3.50 at the open on Tuesday, and shares have caught a serious bid at that level, clearing the way for a move up to $5 resistance this week. Longer-term, though, things look a little less constructive in CHK. That's because this stock has been forming a classic head and shoulders top since March.
Put simply, if Chesapeake violates the previously mentioned support level at $3.50 on its next attempt at that level, we've got a strong sell signal.
Ambev 
Nearest Resistance: $5.60
Nearest Support: $5.10
Catalyst: Technical Setup
Brazilian beverage stock Ambev (ABEV)  is another stock that's seeing big volume for technical reasons this afternoon.
Shares of Ambev are up slightly, just over 1% as of this writing, on significant trading volume as shares pull back to re-test newfound resistance at the trendline level that Ambev violated earlier this month. Shares of Ambev had been in a textbook uptrend in the first few months of 2016, but May's violation of that support line signals the potential for a prolonged correction, especially if shares aren't able to reclaim that uptrend here.
For now, shares are in limbo -- but if Ambev violates $5.10, it's clearly time to sell.
Computer Sciences
Nearest Resistance: $48
Nearest Support: $46
Catalyst: HPE Deal
Investors are clearly excited about Computer Sciences (CSC) deal with Hewlett Packard Enterprise. Shares of the $6.7 billion IT services stock gapped 34% higher this morning once the deal was announced. The CSC deal combines HPE's business services under a brand new banner in a merger of equals; each company will end up owning 50% of the combined business once the deal closes. The firms believe that the combination will save approximately $1.5 billion in annual costs by the end of the first year.
Technically speaking, CSC's huge breakout this morning is generally a good thing, but the size of the gap up was so large that shares are in uncharted territory this week. For more risk-averse buyers, it makes a lot of sense to wait for CSC to establish some semblance of support here before jumping into this trade.
Express
Nearest Resistance: $15.50
Nearest Support: N/A
Catalyst: Q1 Earnings
Small-cap apparel retailer Express (EXPR)  is one of the highest-volume issues on the NYSE this afternoon, down 13% after posting its first-quarter earnings this morning. Express earned a profit of 25 cents per share, a number that came in below the 27-cent average best guess that Wall Street was looking for. Likewise, guidance came in below expectations, spurring a downgrade from BMO Capital Markets.
Today's gap down violates an important long-term support level at $15.50, a breakdown that clears the way for potentially lower ground at Express in the coming sessions. Investors should avoid the temptation to try and call the bottom in this clothing stock.
Sarepta Therapeutics
Nearest Resistance: $25
Nearest Support: $19
Catalyst: FDA Ruling Delay
Biopharmaceutical stock Sarepta Therapeutics (SRPT)  is rallying 16% on big volume this afternoon, up following news that the FDA is delaying ruling on the firm's drug for Duchenne muscular dystrophy. Investors are speculating that the delay could mean that regulators are more likely to approve the drug, although a new timeline hasn't been provided by regulators.
Technically, today's big gap higher breaks Sarepta free of a wide-ranging downtrending channel that's harangued shares for the last nine months. That said, the headline risk surrounding Sarepta's drug approval is big enough that favorable or unfavorable news could completely change the technical trajectory of this stock. For that reason, it's best to avoid trying to trade Sarepta's chart until the results come in.
Disclosure: This article is commentary by an independent contributor. At the time of publication, the author held no positions in the stocks mentioned.