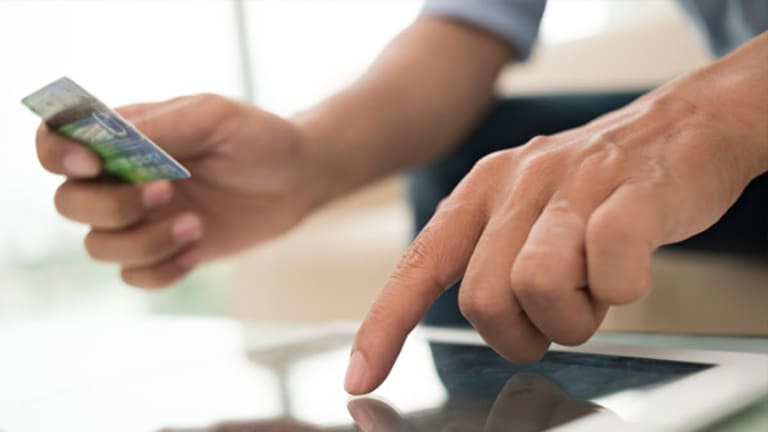 Publish date:
Here's How to Handle 0% APR Credit Card Offers
Credit cards offering zero-percent interest for a limited time have pros and cons.
Credit cards offering zero-percent interest for a limited time have pros and cons.
Eager to snare more long-term customers amid rising interest rates, more banks are dishing out credit cards with tempting 0% APR introductory rates. But these cards and their temporary free money offerings aren't for everyone, credit card analysts and financial counselors say.
Capital One, Bank of America, Citi and Chase are among many banks and credit unions offering new customers a 0% APR on balance transfers, purchases or both, for a limited time -- usually less than two years. After that, the banks can then charge a more standard APR while also benefiting from increased credit card swipe fees from new customers.
On the one hand, consumers can leverage 0% interest rates as a tool to manage debt and break the cycle of compounding interest rates or for same-cost-as-cash larger purchases. On the other hand, those who use the cards to add more debt to a problematic picture only deepen their financial woes with these cards.
"If you're considering taking advantage of a 0% interest offer, there is a short-term perspective that you can benefit, but you also have to think about the long-term implications of using that credit line," says Bruce McClary, vice president of communications for the National Foundation for Credit Counseling. "So, it's important to first establish the reason why you want to use a 0% interest credit card."
After all, whether for making big purchases like TVs or for relief in interest rate payments, consumers will have to manage that new debt and its accruing interest when the introductory period ends. And oftentimes, these cards can demand a higher-than-average new APR.
Leveraging 0% Credit Card Benefits
With introductory terms that last from six months to up to 21 months, 0% introductory credit cards can offer consumers a way to buy more expensive items like appliances or fund home renovations for the price of paying cash in installments, says Bill Hardekopf of LowCards.com. Consumers planning on making those purchases on a regular credit card can save substantially with a no-interest offer.
These cards can also help consumers pare down high debt by offering a reprieve from the snow-balling effect of interest payments, Hardekopf says. Although he warns not all cards are the same.
Even consumers with fair credit can find credit cards with initial 0% interest rates, some with terms that can certainly aid in debt management. "The real key here is whether the cards offer no-fee balance transfers," Hardekopf says. "That can make all the difference, because transfer fees can potentially be costly."
To use 0% interest rate window for debt management, consumers need to first calculate how much they are paying in monthly interest and total how much they could save for the full promotional term. Then compare that to any balance transfer fees while staying alert to any penalties for late payments, which often result in an immediate end to the 0% offer.
Ideally, consumers should develop a plan to revise their budget toward paying off the debt before the introductory rate expires. In today's market, which is increasingly a "buyer's market for credit cards," according to Matt Schulz, senior industry analyst with CreditCards.com, credit card applicants have numerous terms and conditions to compare. But the homework in credit card shopping can payoff.
"A good 0% deal can save you a substantial amount of money in interest," Schulz says. "As anyone who has had debt knows, interest can grow really, really quickly and if you can give yourself a break from that interest accruing, then it's certainly worth considering."

Caveats in Assuming Cheaper Credit Lines
While 0% credit card rates can offer great short-term deals or help improve finances, they could also compound financial woes if used incorrectly, McClary says.
"I would not recommend piling on more debt by using a 0% interest card ... you don't want to use this as an opportunity to dogpile debt on top of other debt," McClary says. "If you're using a 0% interest card to pay for necessities like groceries, you're having trouble and you really need to sit down with a financial counselor to develop an effective strategy to get out of that cycle."
U.S. consumers are in fact increasing the amount of revolving debt they carry - with credit card balances reaching $935.6 billion in December, up $5.8 million from November, according to Federal Reserve consumer credit report released February 5.
If the trouble is repaying debt, whether the interest rate is 36% or 0%, there is a problem in your budget that these short-term credit card offers cannot resolve, McClary says.
"If you're going to be using this to be paying down debt that is unmanageable, then you really also need to take the opportunity to address the root cause of that debt so you don't get yourself back in the same position or worse," he says.
This article is commentary by an independent contributor.