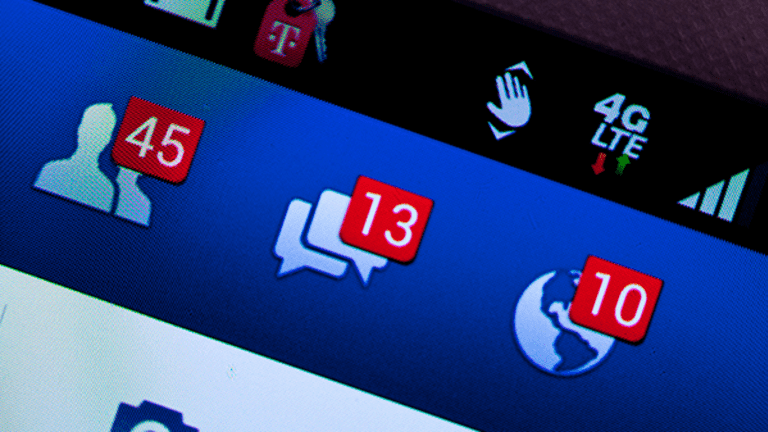 Here's How Social-Media Bigs Are Curbing the 'Fake News' Problem
These companies drew a lot of post-election criticism, but they are trying to address the issue.
In an interview with television news magazine 60 Minutes, President-elect Donald Trump acknowledged the role that social media played in his election victory.
But many people have criticized that role, and thee companies are taking that criticism seriously.
Facebook (FB) - Get Meta Platforms Inc. Report , Instagram and Twitter (TWTR) - Get Twitter Inc. Report helped Trump beat Democratic presidential nominee and former Senator and Secretary of State Hillary Clinton, he said on 60 Minutes.
"I think that social media has more power than the money they spent, and I think maybe to a certain extent, I proved that," he said.
In addition to his celebrity status that reportedly garnered him $2 billion worth of free media attention, he spent almost $8.4 million just in July on digital consulting and online advertising.
Nearly two-thirds of American adults (65%) were using social-networking sites as of last year, up from just 7% in 2005, according to Pew Research Center.
And more ominously, 62% of U.S. adults rely on social media for news, according to new research from Pew Research Center.
But because of the plethora of sources, many Americans find it difficult to tell fake and genuine news apart, confusing trending hashtags and viral videos with legitimate sources of information.
During the long election campaign, social-media played a big role.
On Election Day alone, there were as many as 115 million people on Facebook across the world, creating 716 million comments, likes, posts and shares related to the U.S. election. Twitter, too, saw more than 75 million tweets.
But following the results of the presidential election, Alphabet's Google (GOOGL) - Get Alphabet Inc. Report , Facebook and Twitter drew immense criticism. Many blamed Trump's victory, in part, on the the inaccurate information being circulated on social media that may have swayed voters.
Facebook and Alphabet are holdings in Jim Cramer's Action Alerts PLUS Charitable Trust Portfolio. See how Cramer rates the stock here. Want to be alerted before Cramer buys or sells FB and GOOGL? Learn more now.
So, post-election, what are the big social-media companies doing to address the proliferation of fake news?
On Monday, Facebook said in a statement, "In accordance with the Audience Network Policy, we do not integrate or display ads in apps or sites containing content that is illegal, misleading or deceptive, which includes fake news."
And though Facebook helped more than 2 million Americans register to vote, the social network faced a backlash after the election, with many blaming it for allowing the spread of online misinformation, much of it in favor of Trump.
But Chairman, Chief Executive and Co-Founder Mark Zuckerberg wrote Saturday on Facebook, that the company's "goal is to give every person a voice. We believe deeply in people."
Zuckerberg added that most of the content seen on Facebook is authentic, but the company will soon add a way "to flag hoaxes and fake news."
Meanwhile, Google drew attention Sunday, when it was reported that "Trump" showed up for those searching the phrase "who won the popular vote" on Google news.
In an attempt to address the issue, Google pulled AdSense from various websites. The inclusion of Google AdSense on websites allows users to advertise and earn monetary benefits depending largely on the number of clicks and website traffic.
In a statement, Google said, "Moving forward, we will restrict ad serving on pages that misrepresent, misstate or conceal information about the publisher, the publisher's content or the primary purpose of the web property."
Finally, this year, micro-blogging platform Twitter found no buyers, some say due in part to its bad reputation. Although the platform permits users to mute accounts, it does little to monitor trolling, allowing abusive language to go unfiltered if users don't choose to flag it.
The New York Times reported recently that "more than 800 journalists have been the subject of anti-Semitic attacks on Twitter."
Twitter said it plans on "expanding the mute" function to omit entire conversations, keywords and phrases that users don't want to see notifications about. The users will be able to mute the account's activities on the news feed itself.
In its recent announcement on addressing the online abuse, the company said, "Today we're giving you a more direct way to report this type of conduct for yourself or for others whenever you see it happening."
This article is commentary by an independent contributor. At the time of publication, the author held no positions in the stocks mentioned.