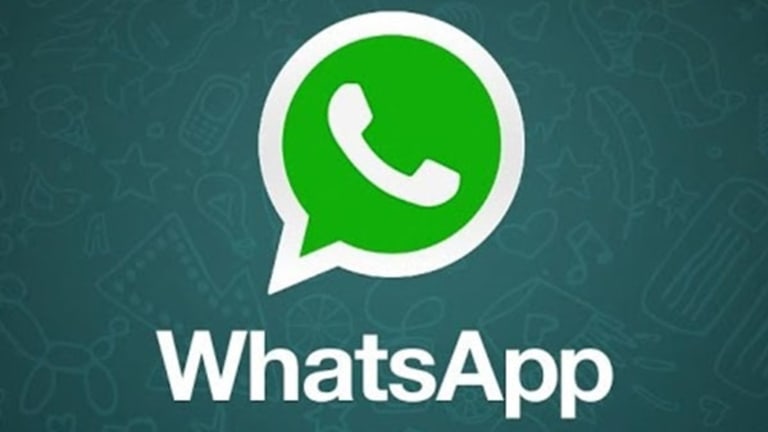 Eliminating a fee charged to hundreds of millions of users may seem like a crazy move, but in the case of Facebook's (FB) - Get Facebook, Inc. Class A Report WhatsApp, it's a good bet the step will lead to even more revenues and profits in the future. 
The popular messaging app, which just announced on Monday that it had reached a billion users, recently eliminated its 99-cent annual subscription fee that was charged to users after a year of free service. In a Jan. 18 blog post explaining the change, Jan Koum, WhatsApp's co-founder and CEO, said instead of featuring third-party ads to make money, the company would be experimenting with business-to-customer services.
"That could mean communicating with your bank about whether a recent transaction was fraudulent, or with an airline about a delayed flight," wrote Koum.
Analysts said making WhatsApp free is necessary if the platform and Facebook, which acquired WhatsApp in 2014, are going to continue as top competitors in the global messaging industry.
Facebook CEO Mark Zuckerberg said in the company's earnings report last week that WhatsApp and Facebook's other messaging platform, Messenger, will start to build out business applications that fit with the respective user bases in mind.
Facebook is a holding in Jim Cramer's Action Alerts Plus portfolio.
"It has become clear that Facebook is the most efficient and effective company when it comes to monetizing a large user base," wrote Cramer and director of research Jack Mohr. "The company and its agile management team are outdoing their peers in all categories and they are just getting started on what is promised to be a long, profitable journey."
Facebook doesn't break out WhatsApp's revenue in its SEC filings, but the company's move to consumer services is about more than just recouping lost revenue, however, said Jeff Richards, a managing partner at venture capital firm GGV Capital, which is based out of Menlo Park, Calif., and China. It's about disrupting the way customers find and buy products and services.
While WhatsApp's subscription model brought in significant revenue, it's now more important for the company to attract and keep users if it is going to compete with WeChat, a popular free messaging system by Tencent (TCEHY) that is WhatsApp's equivalent in China and that generates large amounts of revenue by enabling in-app purchases and e-commerce. 
However, Facebook had previously urged patience among its investors regarding WhatsApp's revenue growth, saying monetizing the service may take some time.
"We currently monetize WhatsApp in only a very limited fashion, and we may not be successful in our efforts to generate meaningful revenue from WhatsApp over the long term," the company stated in its 10-Q released in November. 
WeChat already integrates consumer requests and instant payment into its service, and users often use it to buy items from purses to pizza. 
Richards said eliminating subscriptions was a step toward eliminating any barriers to WhatsApp's popularity while it competes with WeChat for the "next billion" mobile users and "hundreds of billions" in transactions.
"From my vantage point, this was both inevitable and irrelevant in the long-term game that is being played out," he said. "Getting rid of subscriptions is a blip in the battle. Moving to a model with more functionality and full-fledged transactions capabilities, a la WeChat, is where the market is headed."

Joe McCann, a former research analyst for a hedge fund advisory firm and CEO of Slingshot Insights, agreed, saying WhatsApp is setting itself up for growth -- and can afford to take such a risk due to its connection with Facebook.
"This is the kind of 'play for keeps' move a large company with resources can make to dominate a new technology and industry," said McCann, who is also a contributor to investment research networking site ClosingBell.
In his announcement about eliminating subscriptions, WhatsApp CEO Jan Koum said the company wanted to make messaging accessible to people in countries with unreliable online banking access, but WhatsApp also wanted to simplify communication between businesses and consumers.
"When I want to make a reservation at a restaurant, I have to call them ... I leave them a voicemail ... It's always this confusion that ensues," Koum said in a DLD Conference talk earlier this month. "If I want to contact the restaurant, I should be able to just message them and say, 'Hey, can you please get me a reservation for 6 p.m. for five people?' and just be done with it."
Some brands have run marketing campaigns to have customers make orders via social media. Domino's Pizza (DPZ) - Get Domino's Pizza, Inc. Report tried a campaign where hungry patrons could tweet or text their pizza order, and Facebook's Messenger already lets users order an Uber to get around town.
"Messaging apps and a number of apps in the future will act as personal concierges for consumers of different socioeconomic statuses. Not just for the wealthy, not just for the college student just trying to get by," said Patrick Rooney, a consumer sector trader and founding partner at industry analysis website MainStreetTrading.net. "Being able to offer a large population this service would be an incredible step forward for messaging apps and the everyday consumer in general."
Koum also sought to put a public-service spin on the move to eliminate the annual fee for WhatsApp.
"It really doesn't work that well in a lot of countries and it's hard for people to pay if they don't have a credit card, they don't even have a bank account and we just don't want people to think their communication with the world is going to be cut off," he said in the DLD Conference talk.
McCann said WhatsApp grew to prominence by giving users a reliable method of international communication, especially in less-developed nations.
"Facebook has made a clear goal of connecting and servicing the emerging world and eliminating what may seem like a trivial fee to west cultures helps them with that goal," he said.
At the same time, Koum said at his conference talk it will be a while before their full revenue strategy is made public.
"It's very early stages," he said. "To be honest, we haven't written a single line of code."
This article is commentary by an independent contributor. At the time of publication, the author held no positions in the stocks mentioned.