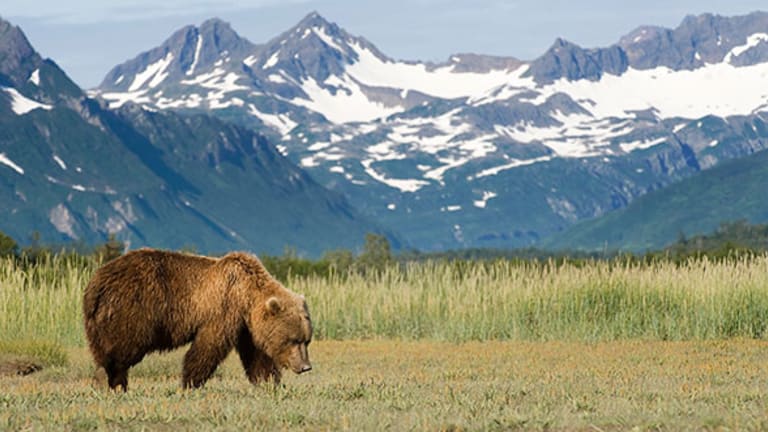 Here's a 'Bear-Proof' Stock to Protect Your Portfolio
Even amid this market volatility, there are good buys to be found. This stock should have the resilience to withstand the shocks of 2016.
Even amid this market volatility, there are good buys to be found. This stock should have the resilience to withstand the shocks of 2016.
Waste Connections Inc. (WCN) - Get Reporthas enjoyed a stellar run on the market -- and seems to be ready for more. This stock possesses inherent strengths that should help you beat back the bear.
Its reverse merger with Progressive Waste Solutions (BIN) (which helped create a $4.1 billion revenue-generating giant) is certainly a push in the right direction.
Waste Connections, we believe, is a solid, dependable proposition at this time, which could keep strengthening your long-term portfolio. Here's why:
To begin with, Waste Connections' strategic footprint is refreshingly clear and precise: "to target secondary and suburban markets with strong demographic growth trends, where competitive barriers to entry can be developed." This helps garner a larger share of the local market when compared to more competitive urban scenarios.
The $2.67-billion merger with Progressive Waste, scheduled to close in the second quarter of 2016, will bring about an integrated network of solid waste operations across North America.
Further, the combination of Waste Connections' stature in "mostly secondary and exclusive U.S. markets" with Progressive Waste's position in Canada and complementary U.S. markets (particularly in its commercial services line), is expected to reap benefits.
While Waste Connections' shareholders will own more than 70% of the new entity; Progressive's investors will receive the remaining 30%. Once the deal goes through, the company could expect more than $50 million in annualized cost savings within the first year. The company also states that "tax-effected synergies, strong Capex discipline and other cash flow impacts could result in over $625 million of adjusted free cash flow generation for the combined company within year one."
This all-stock transaction is a key differentiator for Waste Connections, given that leverage for the combined company will stay at about three times debt-to-EBITDA upon completion of the transaction.
data by
If the free cash flow characteristics of the combined company manages to sustain itself, shareholders could witness rising dividends. While Waste Connections offers a dividend yield of 1.06% (it sixth year of dividend growth), Progressive Waste delivers a chunky 2.65% yield with dividends growing for four years now.
Both companies are comfortably placed, regarding dividend payout ratios, meaning good chances of dividend hikes in the future.
That said, if we look at the returns landscape for Progressive Waste, investors haven't had a lot to cheer about. Notwithstanding the over-2% yield, Progressive Waste has recorded double digit negative returns for two out of the last six years (2011 and 2015). Analysts suggest Progressive Waste should post an almost double-digit dip in earnings-per-share (EPS) this past year, but also a 4.16% revival next year.
On the other hand, Waste Connections is also striving to manage a similar set of circumstances (albeit more softened): analysts predict a projected EPS drop this year of 3.9%, with an estimated over 10% growth in EPS next year.
Even though Waste Connection's shares now trade at near 52-week highs, the stock packs a lot more steam in its engines, making it a good bet for your long-term wealth building strategy.
At 21.9 times forward earnings, Waste Connections (when combined with Progressive Waste) is a superior proposition than some of its peers - Veolia Environnement SA (30.7 times). Waste Connections is in fact trading near peer valuations of 17-20 times if one looks at Republic Services , Stericycleand Waste Management. Also, bear in mind that these competitors at present offer dividend yields in the range of 1%-to-3%.
Once the deal with Progressive Waste is completed, the newly formed entity (where Waste Connections' investors will hold a majority stake) will drive unbeatable value and earnings in the form of higher dividends and enhanced stock appreciation.
Are you making the right investment moves for your retirement, or are you blowing it by making all-too-common money mistakes? There are crucial steps that you should be taking now, to build wealth over the long haul. To find out whether you'll have enough money in your later years, download our free report: Your Ultimate Retirement Guide.
This article is commentary by an independent contributor. At the time of publication, the author held no positions in the stocks mentioned.