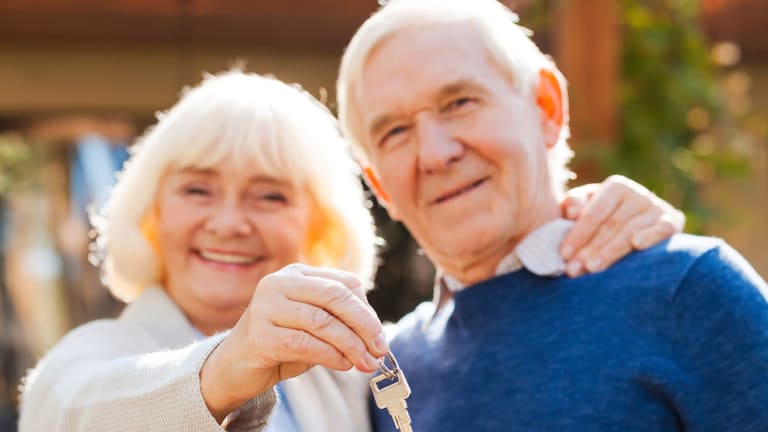 Here Is Why This High-Yielding REIT Just Became More Interesting
Senior Housing Properties Trust has ridden the tailwind of real estate investment trust activity to rack up impressive stock gains this year.
High-yield real estate investment trusts took a modest hit on concerns about a potential interest rate increase.
That isn't to say that the rest of the market was immune to the unfavorable decline, as the S&P 500 fell 2.5%. However, the worries had a more pronounced impact on the real estate sector, specifically high-yield REITs.
When the dust settled, high-yield REITs declined 4%. But that recent decline isn't indicative of a troublesome trend but is instead just a slight hiccup and offers a buying opportunity.
For what it is worth, REITs have outpaced the S&P 500 for the better part of the year, and that looks likely to continue. If nothing else, the drop has discounted some very promising high-yield REITs.
REITs are still widely believed to be an attractive commodity that can simultaneously diversify a portfolio and contribute long-term dividend returns. The latest drop may simply mean that some of the largest high-yielding REITs are available on clearance.
There is one REIT in particular that warrants investor attention: Senior Housing Properties Trust (SNH) - Get Free Report .
The REIT owns "independent-living and assisted-living communities, continuing-care retirement communities, nursing homes, wellness centers and medical office, clinic and biotech laboratory buildings located throughout the United States," according to the company's website.
Senior Housing Properties Trust has ridden the tailwind of REIT activity, with shares up 21% in the past three months and more than 61% this year, thanks to strong health care fundamentals. That was before the stock pulled back on fears of a rate increase.
This is a great time to buy this stock. Shares are trading above $23, well above its 52-week low but still offering a lot of growth.
Not only has REIT demonstrated an increased propensity toward revenue growth, encouraging cash flow from operations, a positive valuation, and improving net income and earnings per share, it also appears to be in a great position to offset the recent decline. 
Meanwhile, Senior Housing Properties Trust's dividend yield reached 7.04% on Sept. 12, and observers think the REIT will continue to pay impressive dividends.
Another positive for Senior Housing Properties Trust is that it doesn't have the same level of exposure to government reimbursement as other REITs, with nearly all its net operating income the result of private-pay properties. That means that the REIT isn't subjected to the volatility that has become synonymous with the changes to health care reimbursement/coverage amounts and laws.
In its latest investor presentation, Senior Housing Properties Trust suggested that its dividend returns are well protected, thanks in large part to their normalized funds from operations payout ratio of 83% and a conservative financial approach.
But the true value of Senior Housing Properties Trust is contingent on a health care industry that is expected to grow exponentially. The demographic that the REIT caters to the most, those 85 and older, is growing at a much faster rate than the rest of the population.
There were about 40 million seniors in 2010, and that "number is expected to reach 71 million or 19.7% of the population" by 2030, according to the company's investor presentation.
That said, the demand for assisted living is expected to increase in congruence with health care expenditures across the U.S.
With 303 senior-living properties spread across 39 states, Senior Housing Properties Trust is already well positioned. That doesn't even account for the additional 123 properties located in 28 states and Washington that already serve more than 600 tenants in medical office buildings.
The latest drop in Senior Housing Properties Trust's valuation contradicts all forecasts set for the health care industry and is therefore more indicative of a minor setback than a crippling trend reversal. Investors shouldn't let a slight dip prevent them from taking advantage of a great deal.
This article is commentary by an independent contributor. At the time of publication, the author held no positions in the stocks mentioned.