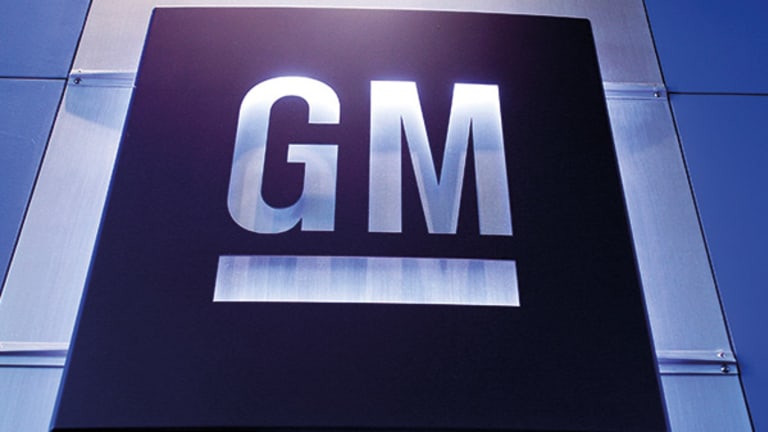 Publish date:
Here Is Why the Unloved Shares of General Motors Are a Raging Buy
The stalwart automaker has gone from technological laggard to industry leader.
The stalwart automaker has gone from technological laggard to industry leader.
Many investors hear the name General Motors (GM) - Get General Motors Company (GM) Report and still think of the company by its post-recession moniker: Government Motors.
It is a blunt reminder of how the automaker fell so far out of touch with its customers that the U.S. government had to bail it out during the financial crisis.
But that grim chapter is in the rear view, as GM has rebounded to become a rock-solid investment. Armed with a strong grasp of what consumers want in a car and how their use of vehicles is changing, it is setting itself up for serious growth.
Case in point is GM's burgeoning romance with ride-hailing service Lyft. In January, GM invested $500 million in Lyft, and the pair set about launching their Express Drive program, which lets Lyft drivers rent GM cars at a fee that falls with the number of times riders hire them.
This partnership comes at a perfect time for GM, because car ownership trends are changing fast.
According to eMarketer, 15 million Americans will use a ride-hailing service at least once this year, but that number will hit 20.4 million in 2020.
Meanwhile, more than a third of 18- to 25-year-olds say that they would rather rent a car than buy one, according to research from crosstown rival Ford Motor.
Express Drive also puts GM's revamped car lineup, including its Chevy Volt electric car and its upcoming Bolt, front and center for urbanites who still want to own their own wheels but may otherwise look to offerings from overseas rivals such as Honda or Toyota.
Now GM and Lyft are taking their partnership further, with the automaker planning to launch its first self-driving car through Lyft, and the concept is more than pie in the sky, according to Pam Fletcher, GM's chief engineer of autonomous technology.
"What I would say is this is coming much faster than people anticipate," she toldTech Insider.
"We are working on an on-demand ride-sharing network with Lyft. It's not something we are thinking about, it's something we are very much readying for consumer use," Fletcher said.
Investing in companies that tap into far-reaching societal trends is one of the surest ways to build long-term wealth. GM's partnership with Lyft also boosts its odds of success, as it lets the automaker access Lyft's expertise and spreads out the risk.
That brings us to GM's second-quarter results, which were released last Thursday and eased worries that the company's top and bottom lines would flat line with global car sales growth.
During the quarter, adjusted earnings soared 44% from a year earlier to $1.86 a share, blowing past the consensus forecast of $1.52 and marking the fifth straight quarter in which GM topped expectations by at least 15%. Sales rose 11% to $42.4 billion, also well ahead of forecasts.
Profits jumped on strong demand for sport utility vehicles and pickup trucks.
The company is also doing a good job of keeping costs down. That was enough to let management boost its full-year earnings estimate to $5.50 a share to $6 from its previous forecast of $5.25 to $5.75.
Even though the stock jumped following the earnings report, investors can still pick it up for just 4.9 times trailing 12-month earnings, ridiculously cheap for a top-performing market leader. Buying now also lets investors lock in GM's 4.7% dividend yield, which is higher than that of Ford, Honda and Toyota.
The kicker? Investors will set themselves up for gains as others come around on this unloved innovator.
---
Even though GM is a terrific buy, the stock will still swing wildly if market volatility picks up in next month, and that is exactly what most experts predict. Luckily, there is a simple strategy that lets investors avoid stocks entirely and earn a guaranteed $67,548 a year. Better yet, it only takes nine minutes a week. Click here to learn the full surprising story.
This article is commentary by an independent contributor. At the time of publication, the author held no positions in the stocks mentioned.