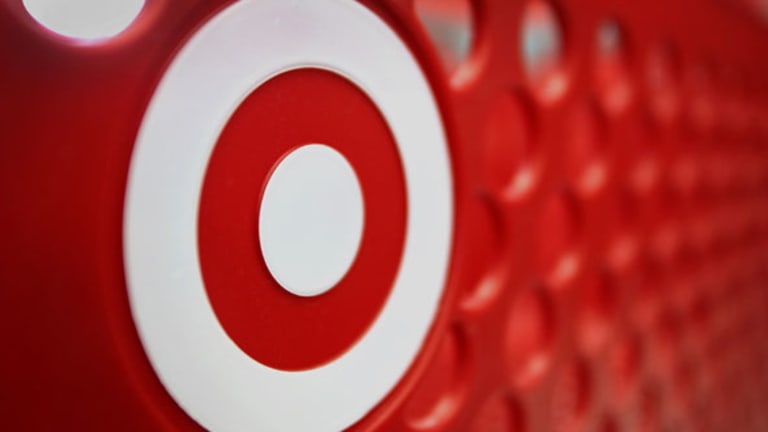 Here Is Why Target Is the Perfect Dividend Stock to Own Right Now
The market is in a unique position, thanks to ultra-low interest rates. Target, as a result, is uniquely situated to offer serious upside with limited downside.
The historical average price-earnings ratio for the S&P 500 is 15.6, but it is now at 25.1.
Similarly, the historical average 10-Year Treasury Bond yield rate is 4.6%, but it is at 1.5% now.
The market is historically overvalued due to ultra-low interest rates, not the animal spirits of overestimating future market growth. The market is actually slightly undervalued factoring in ultra-low rates.
This leads to an interesting situation. If rates remain low, this is the new normal of valuation levels, but if rates rise, then the market will very likely see a correction and possibly a significant and prolonged downturn.
This means that investors need to find stocks that can flourish in two different types of markets: a slow-growth, high-valuation market and a recessionary market with rising rates.
The preferable investment for this situation will have a low P/E ratio that could still rise and catch up with the rest of the market. It should also be able to grow with the economy while being able to produce strong results during recessions.
There are very few businesses that meet these criteria, but Target (TGT) - Get Report fits the bill perfectly.
Target is the third-largest U.S. discount retailer, based on its $44.75 billion market capitalization. Only Walmart and Costco are larger.
Costco is a holding in Jim Cramer's Action Alerts PLUS Charitable Trust Portfolio. See how Cramer rates the stock here. Want to be alerted before Cramer buys or sells COST? Learn more now.
Target was founded in 1902 and has a longtrack record of success, increasing its dividend payments for 44 consecutive years. The company announced its 45th consecutive dividend increase, a 7.1% boost, last month, payable to shareholders on Sept. 10.
The company's history of dividend increases puts it in rarified air. Target is one of just 50 Dividend Aristocrats, which are S&P 500 stocks with 25 or more years of consecutive dividend increases.
Target's management is very shareholder friendly based on its long dividend history. The company also regularly repurchases shares.
The company's management has spent an average of $1.72 billion a year on share repurchases over the past five years. This is 3.8% of the company's market capitalization.
Target has a dividend yield of 3.2%, and that combined with the company's share repurchases gives investors an expected return of 7% a year before any actual growth in the company, which is important amid low growth. This compares favorably with the 5% expected returns after growth of large-cap U.S. stocks over the long run.
We can expect relatively sluggish gross domestic product growth of about 2.5% a year going forward ifrates remain low. There will be no rapid growth in the U.S. GDP that propels growth for established blue-chip stocks.
The company's shareholder yield is high because its P/E ratio is low at 14.1.
Since 2000, Target's P/E ratio has traded at an average of 0.99 times the S&P 500's P/E ratio. The S&P 500's valuation multiple is a good proxy for Target's fair value.
The reason that Target's P/E ratio is so low is because the company's management made a series of mistakes over the past few years.
For starters, Target botched its expansion into Canada, costing it $2 billion. Target also suffered a massive data breach of its customers' credit card information, which temporarily eroded trust.
These blunders, combined with the resulting management changes, have caused Target's P/E ratio to languish behind the market's.
All this adds up to a company that is undervalued relative to the market and offers outsize dividends and share repurchases.
If rates stay low, Target shareholders can expect total returns of at least 9.5% a year from business growth, share repurchases and dividends. But, the company will likely generate better results than that.
The company realized 16.5% adjusted earnings in its most recent quarter. Comparable-store sales increased 1.2%, and digital sales surged 23%.
Target is performing much better than the base case growth number above.
On top of this, shareholders could see much larger gains if the company's P/E ratio reverts to its average of being in line with the S&P 500's. Target's long dividend history, above-average dividend yield, low P/E ratio and solid growth prospects make the company a favorite of the 8 Rules of Dividend Investing.
Investors in Target are very likely to generate market-beating returns if rates remain low and the economy stays in its slow growth mode.
Where Target really stands out is in how it handles recessions. If rates rise, there is a very real chance that the U.S. economy enters into a recession and possibly a severe and protracted depression.
Target will fare better than most businesses if this occurs.
Pessimism is already baked into the stock. It is likely that the company's P/E ratio would contract less than securities with high P/E ratios if a recession were to occur.
Regardless of what the company's P/E ratio does during a recession, Target's underlying business model will very likely continue to produce profits. The company's earnings fell just 14% in 2008 during the Great Recession, far better than most businesses fared.
In addition, Target isn't the low-priced leader, as its prices are about 3% higher on average than Walmart's. But it does have a reputation for low prices, and when times get tough, people look to save by switching to lower cost substitutes.
Instead of dining out, more people will prepare food at home, and instead of shopping at more expensive clothing stores, people will switch to discount retailers. Target would benefit in both cases.
Although recessions aren't particularly good for Target, they don't hurt the business nearly as much as most other companies.
And when recessions do occur, it is very likely that Target will continue increasing its dividend, based on its history.
Target is the perfect investment for this market because it combines solid growth potential if the market continues its growth pattern with recession resistance if the economy struggles. With Target, investors get limited downside without serious upside.
This article is commentary by an independent contributor. At the time of publication, the author was long TGT and WMT.