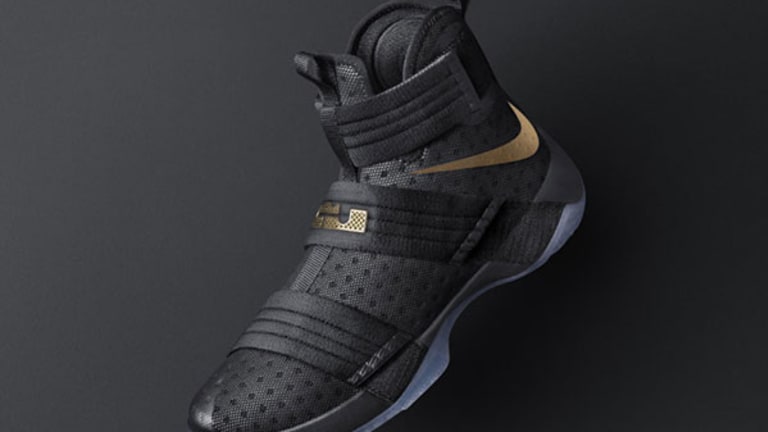 Why Nike's Shares Just Staged a Magical Reversal
Nike investors have changed their minds and are giving the sports apparel powerhouse a free pass.
Nike investors have changed their minds and are giving the sports apparel powerhouse a free pass.
Updated from Wednesday at 5:20 a.m. ET to include comments from earnings call and updated stock price.
Investors appear willing to give Nike (NKE) - Get Report  a free pass after a mixed quarter and instead focus on the next 12 months. 
Shares of the footwear and apparel giant are up 2% to around $54 on Wednesday, staging a major reversal after plunging by as much as 7% in after-hours trading Tuesday when the company announced sluggish results.
Nike saw earnings for the fiscal fourth quarter ended May 31 unchanged against the prior year at 49 cents a share, narrowly beating Wall Street forecasts for 48 cents a share. Total revenue rose 6% year over year to $8.24 billion, or 9% when excluding the impact of the stronger U.S. dollar. Wall Street anticipated $8.28 billion in sales.
On a call with analysts, Nike execs did their best to stoke confidence among skittish investors. The company projected sales for the current fiscal year would increase by a high-single-digit percentage, a quicker pace than what it saw in the fourth quarter. Meanwhile, Nike said it's just about through liquidating excess apparel inventory in North America and so expects its gross profit margin in the region to increase for the fiscal year. 
But TheStreet's Jim Cramer said since the Cavaliers win, basketball shoes are going up in sales.

"It does matter who wins, it does matter who's got the momentum," Cramer said. "People actually buy the momentum shoe and that's very positive for Nike."
Still, Nike had several glaring negatives that investors may not want to overlook. TheStreet takestakes a brief look at what initially spooked investors.
Sluggish Footwear Sales
Sales of Nike footwear in North America rose a meager 2% from the prior year to $2.3 billion due to sluggish sales of basketball sneakers amid increased competition from Under Armour (UA) - Get Report and Adidas. The result marked a steep slowdown from the third quarter when U.S. footwear sales rose 16%. For the fiscal year ended May 31, Nike's footwear sales increased 9%.
Nike CEO Mark Parker conceded to analysts there were areas the company didn't "execute as planned" during the year. One of those areas was basketball sneakers.
Decline in Apparel Sales
Nike's apparel sales in North America fell 2% to $1.1 billion. The one-two punch of slowing apparel and footwear sales in North America pressured Nike's gross profit margin as the company was forced to liquidate unsold merchandise. Gross profit margin for the fourth quarter fell 30 basis points from the prior year to 45.9%.
Future Orders Mixed
Nike's future orders growth -- a key metric used by Wall Street to measure future performance -- continues to disappoint. Orders for June through November totaled $14.9 billion, up 8% year over year, or 11% excluding the strong U.S. dollar. In particular, futures orders in North America were up 6% at the end of the fourth quarter, below Wall Street estimates for 9% growth. 
The results were especially disappointing as Nike is headed into an Olympics year, which usually brings with it a host of new products from the company that retailers want on their shelves. 
Lackluster Outlook
Nike sees revenue for the first quarter increasing by a mid-single-digit percentage, cooling a bit from the fourth-quarter's growth rate. Gross profit margin is expected to decline about 100 basis points year over year, which would be worse than the outcome for the fourth quarter, as it continues to liquidate unsold inventory and is hurt by currency volatility.