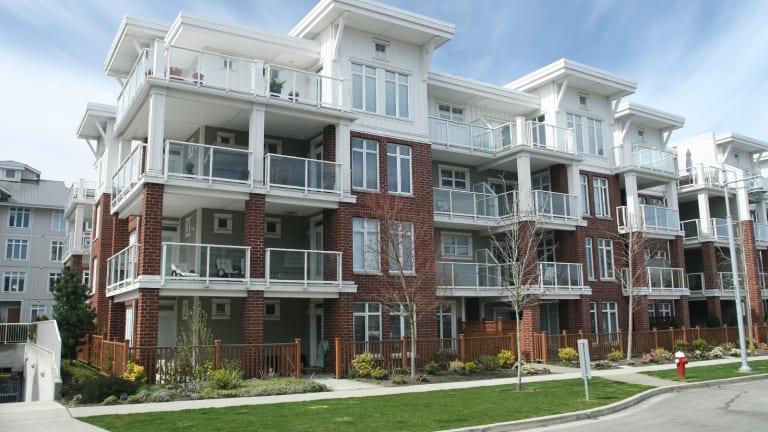 Here Is Why It Might Be the Perfect Time to Invest in Real Estate
Yield-hungry investors might want to take another look at this sector, and REITs look like the best way in.
Editors' pick: Originally published July 20.
Investing has entered a new era.
Growth is slow, and government bond yields have dipped to historic lows, venturing into negative territory in many parts of the world.
Negative yields are a reality because of central banks' quantitative-easing efforts and investor concerns spurring them to buy bonds in a flight to safety. Investors appear to be desperate for safety amid global uncertainty.
Holding government bonds is still considered safe, despite the guaranteed loss offered by negative-yielding bonds from countries such as Germany, Japan and Switzerland.
Ten-year U.S. government bonds yield 1.59%, which isn't much better than most of the developed world, but at least it is still positive.
These bond yields are the lowest in history.
Here is how they stack up against developed markets in Asia.
This is a problem for investors looking for income.
No one wants to potentially earn less than nothing owning a bond, and it shortens the list of income-producing assets. But real estate could be just the answer to investors' yield woes.
Investors in Asia and other parts of the world have long bought real estate for long-term yield. Many segments of the real estate market have outperformed government yields over the past decade and are likely to continue doing so.
Low interest rates are horrible for savers but good news for borrowers. Lower borrowing costs make buying real estate cheaper, which increases demand and pushes prices higher.
Following the volatility and uncertainty caused by the Brexit, it increasingly appears that economic growth in the European Union and possibly the rest of the world will decelerate. It also looks more likely that rates won't head higher any time soon.
The Federal Reserve has already delayed a rate hike this year and is expected to hold off for a while longer. Lower rates should support real estate prices.
The best way to take advantage of the situation is a real estate investment trust. REITs offer exposure to the real estate sector and a stream of regular dividends that offer an attractive income stream.
The table below shows the spread between REITs and government bonds in Asia and the U.S.
REIT and Bond Yield Spreads
REITs make real estate investing a lot more accessible and convenient. They own everything from hotels to shopping malls to office towers, and they are listed on stock exchanges, so investors can buy and sell them like common stocks.
The underlying trust holds a diverse portfolio of real estate and pays dividends to shareholders based on the rental income.
Real estate becomes a more reasonable investment option when one considers the fact that yields are far higher than bonds and that there is still a chance at capital appreciation.
However, the higher yield comes with an added dose of risk. Although the notion that government bonds are risk-free is an illusion, they still carry much less risk than REITs.
And it should be noted that real estate prices in many places are at record highs, though it is hard to buy any other investment classes at low prices right now, either.
REIT prices can fluctuate like stock prices. Good news and bad news affect them, and holding REITs for the long term means dealing with volatility.
Even the dividends are at risk if rents fall or if there is a sudden rise in rates.
But considering the yields that they offer, it is fair to say that investors are compensated for the added risks. REITs should be considered by any investor who can tolerate risk and is looking for income.
There are more than 200 publicly traded REITs in the U.S. The easiest way to get exposure to this sector and the income it produces is to buy a REIT exchange-traded fund.
The iShares U.S. Real Estate ETF (IYR) - Get iShares U.S. Real Estate ETF Report is one of the more popular choices, and it offers a yield of 3.6%.
---
To help avoid the pitfalls that can come with real estate investing, click here to download a free special report.
Kim Iskyan is the founder of Truewealth Publishing, an independent investment research company based in Singapore. Click here to sign up to receive the Truewealth Asian Investment Daily in your inbox every day, for free.
This article is commentary by an independent contributor. At the time of publication, the author held no positions in the stocks mentioned.