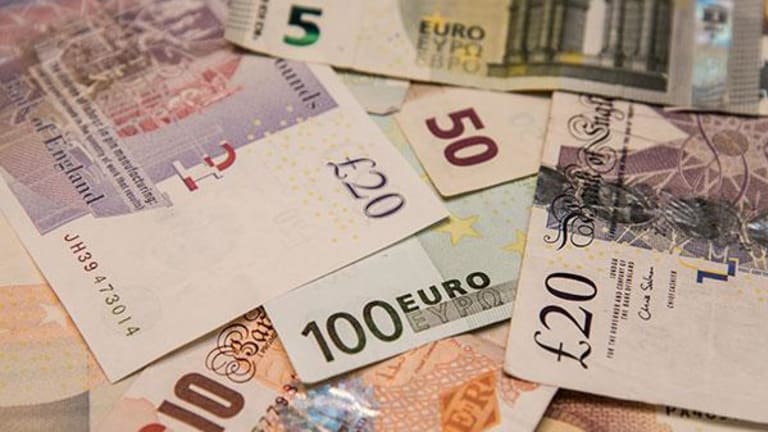 Here Is How Bank Analysts View the Markets in a Post-Brexit World
They give advice to investors amid the turmoil and predict that GDP will fall in the U.K., while the Federal Reserve will be particularly cautious.
The U.K. may have decided to leave the European Union, but it seems confused, to say the least, about where it will go from here.
Amid this uncertainty, however, there are still many ways to make profits. 
World markets are in the worst tizzy since Lehman Brothers Holdings collapse in 2008, triggering the Great Recession.
The British pound is at a three-decade low, the U.K.'s credit rating has been slashed and fears of a recession in the region loom. What's worse, the events unfolding in Europe are expected to spill over beyond its geographical borders.
Meanwhile, though Britain may have voted to leave the EU, it isn't yet clear when the formal separation will begin. 
There has also been a movement to have a re-vote, with a petition attracting 3.7 million signatures.
And there are fears that other EU members might also hold referendums of their own.
The U.K. economy will "enter a mild recession by early 2017," according to an analysis by Goldman Sachs economists.
Goldman Sachs thinks that a higher level of uncertainty and the likely deterioration of U.K. terms of trade once it leaves the EU could shave off a cumulative 2.75% from the country's gross domestic product.
Meanwhile, UBS economist David Tinsley expects a worst-case scenario of a 3% slide in the U.K.'s GDP.
On the other hand, the eurozone's GDP is likely to suffer to a lesser degree.
Goldman Sachs expects a cumulative 50-basis-points fall in the eurozone's GDP, while S&P Global Ratings also sees a 0.5% hit to GDP growth next year.
The credit ratings agency said that the U.K.'s strong growth in the past compared with other EU members can no longer be guaranteed, and it forecasts growth at an average 1.1% annually between 2016 and 2019, down 1% from previous estimates.
S&P Global Ratings expects uncertainty to hurt growth, job creation, private-sector wage growth and consumer spending.
With the vote likely to "weaken the predictability, stability, and effectiveness of policy-making" S&P Global Ratings also cut its long-term foreign and local currency sovereign credit ratings on the U.K. to 'AA' from 'AAA'.
Meanwhile, those waiting for interest rate action from the Federal Reserve will now wait a little longer, as the Brexit vote makes further rate hikes an open question. In fact, there could even be a rate cut this year.
In other words, Fed Chair Janet Yellen will be even more cautious now, and the real recovery of the U.S. economy has been at least further delayed.
So what do investment bank analysts make of all the turmoil?
Although there is hope that the Brexit will work favorably in the long term for the U.K., provided that the decided terms are honored, in the short term the picture won't be pretty. That means that unconventional investment assets will come to the fore.
And while many see pullbacks as a buying opportunity, it might still be a while before markets rebound, according to Barclays.
Amid the eye of this storm, it seems best to lie low. However, if equity exposure is what an investor seeks, look to markets beyond Europe and stocks beyond those of banks, which have been hard hit, as crisis can bring growth opportunities.
Even though growth expectations may have been lowered for the U.S. economy after the vote, in the long run once the volatility ebbs, markets are likely to become more stable.
Among the Asian markets, Morgan Stanley said that Hong Kong, Malaysia and Singapore have the highest exposure to the U.K., with China, Indonesia, Korea, Taiwan and Thailand moderately exposed and India and the Philippines the least exposed.
---
Post-Brexit anxiety is pummeling global markets. For those who would rather avoid stocks, bonds and funds altogether during this period of extraordinary volatility, here is a way to make a guaranteed $67,548 over the next 12 months. In fact, this moneymaking technique is so successful and simple, those who try it might want to give up conventional investing. Click here to learn more.
See full Brexit coverage here.
This article is commentary by an independent contributor.