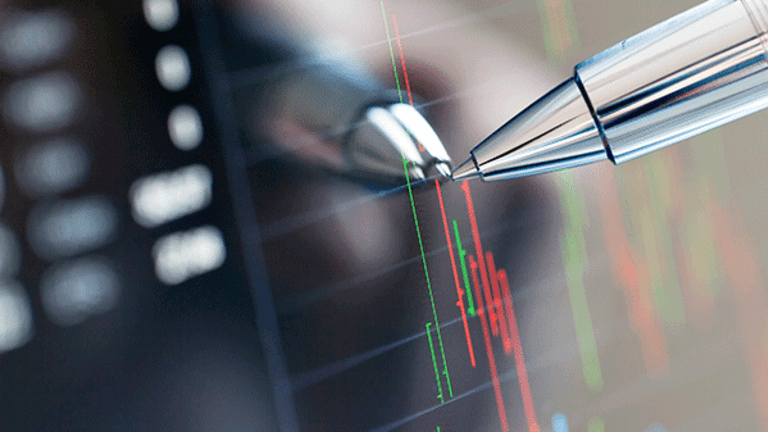 Here Is a Practical Guide to This 'Make-or-Break' Earnings Season
There is a resurgence in profits, which means that it is time for a whole new investing playbook.
Ultra-low interest rates fueled a 220% surge in the S&P 500 over the past eight years, and falling fixed-income yields made stocks the only game in town.
But the rising-tide-lifts-all-boats era has come to an end. An expected series of Federal Reserve rate increases over the next 24 months means that it is time for a whole new investing playbook.
We will get a clear read on how to navigate the changing market dynamics by paying close attention to what is being said during the upcoming earnings season. Indeed, a few clear moneymaking themes have already emerged.
For instance, major banks kicked off the season on a high note, posting fourth-quarter earnings that were about 15% of the prior year's results.
Bank stocks aren't the deep value plays that they were a year ago. Citigroup is the lone remaining major bank trading below tangible book value.
Citigroup is a holding in Jim Cramer's Action Alerts PLUS Charitable Trust Portfolio. See how Cramer rates the stock here. Want to be alerted before Cramer buys or sells C? Learn more now.
Analysts at Merrill Lynch see book value rising from about $66 at the end of last year to $89 by the end of 2018, a nearly 50% gain.
Here are four profitable themes on which to focus as earnings season plays out over the next month.
1. Another great year for small-caps? After trouncing their large-capitalization peers last year, small-caps may lead the market again in 2017. That is because they tend to have limited exposure to the dollar and are often first-stage beneficiaries of a firming economy.
Smaller companies are surely feeling bullish.
The monthly sentiment survey from the National Federation of Independent Business sits at its highest level since 2004 after a big leap late last year.
To find winning small-cap ideas, look to the daily list of firms that have topped quarterly estimates. That is a great starting to point to research what drove the strength and what management has to say about the year head.
A strong quarter often begets many strong quarters to come.
2. Behold the mighty dollar. Even as the greenback surged to a 14-year high against a basket of major currencies last year, diverging central bank policies should lead to even more pain for exporters.
Brown Brothers Harriman's Marc Chandler, for example, thinks that both the euro and the yen could fall another 10%, until the euro settles in at just 82.5 to the dollar.
At this point, it is time to examine all the U.S. multinationals in the portfolio. The technology sector has the greatest global exposure, and firms such as Microsoft face the prospects of reduced levels of repatriated profits.
3. Buybacks and dividends to the Rescue? The extended bull market has been driven by a robust pace of buybacks and dividend growth. Lately, flat profits have led that trend to cool off.
Factset, for example, said that share buybacks in the S&P 500 fell 28% in the third quarter from a year earlier and dividends grew 4.2% in the third quarter, the fourth straight quarter of single-digit dividend growth.
To be sure, a potential tax holiday for foreign profits could bring in a tidal wave of cash that sparks a surge in buybacks and dividends. But that isn't likely to happen in the near term, and firms may look to establish a cautious tone about buyback and dividend growth for coming quarters.
That is a real concern for dividend-focusing investors who are seeing the 10-year Treasury yield move up to 2.4%, and likely rise toward 3% in the next year as the Fed continues to tighten. Notably, exactly half the firms in the S&P 500 offer dividend yields below 2.4%.
Investors can still find dividend yields above 4% at companies such as Abbvie,AT&T and Ford Motor.
4. The earnings reset. Earnings season often brings an opening for value investors as some companies issue tepid guidance or miss forecasts. The key is the magnitude of the disappointment.
We have often seen companies earn just a little less than expected, and shares still get hammered. And any companies that choose to pursue conservative guidance because of year-ahead uncertainty are equally punished.
That is when it is time for investors to pounce.
As an example, shares of Akamai Technologies fell more than 15% in late July when second-quarter earnings missed forecasts by about 10%. This provider of Internet content delivery services seems to spit the bit once every few years, and it is always a buying opportunity.
Investors have since focused on the company's strong industry positioning, and shares have rebounded 40% in the past six months.
---
Worried about a bear market? We've found a genius trader who makes this bold promise: "If I don't deliver 24 triple-digit winners in the next year...I'll give up $1,950." His top-tier trading service reeled off twenty-four triple-digit winners in less than a year, along with more than thirty double-digit winners thrown in for good measure. And he racks up these profits in up or down markets. Get the details here.
This article is commentary by an independent contributor. At the time of publication, the author held no positions in the stocks mentioned.