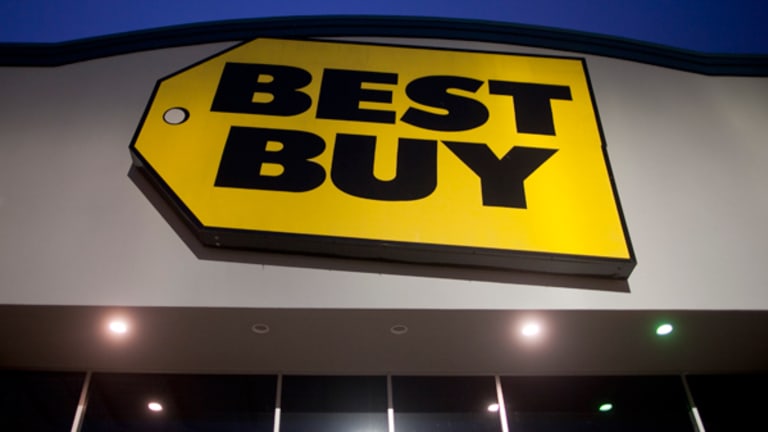 Has Best Buy Been Hacked? (UPDATED)
Three fraudulent purchases in my 'My Best Buy' account in a matter of days, including one charged to my Best Buy credit card. Here are the screenshots. And beware!
**UPDATE: Wanted to keep this update on top to ensure you see it.
A director at Best Buy contacted me and put me in touch with a senior person in the company's security department. Somebody apparently got a hold of my password and continued to attempt to make fraudulent purchases. We reset my account and the problem is resolved. BBY handled this process incredibly well, however, as I explained to the Best Buy director, the issue was how the situation was treated by customer service representatives -- without empathy or urgency. He agreed and passed the feedback onto the person who runs that team. Score one for Best Buy here ... once escalated they did a quick and efficient job of explaining and remedying the situation. They just need to do a better job at the frontline of making sure fraudulent purchases do not go through in the first place and that customer service reps leave consumers confident, not confused. 
NEW YORK (TheStreet) -- I woke up this morning to discover that somebody made an (apparently) fraudulent purchase on my Best Buy (BBY) - Get Best Buy Co., Inc. Report credit card serviced by Citigroup (C) - Get Citigroup Inc. Report.
Here are the first two emails I received:
I phoned Citi. They cancelled my account and removed the fraudulent charge. However, the woman on the phone was more interested in making sure she issued me a new card than she was discussing the security breach, how it could have happened and what would be done. In fact, short of making sure they sent the new card to the right address, Citi/Best Buy appeared to have no interest chatting with me. As if I was being unreasonable to want details on the hack.
A few hours later I received this email:
Maybe it was automated. I don't know. Either way, nice work Best Buy! I recall when a fraudster attempted to use my debit card at a CVS (CVS) - Get CVS Health Corporation Report store in Texas. My bank did not approve the charge and had corrective actions rolling before I even called to inquire. I'd be silly to expect the same from anything Best Buy's associated with. 
Given recent events with Target (TGT) - Get Target Corporation Report and such, here's hoping I'm the only one who was impacted. 
But wait, there's more! See Page Two ... as the fraudulent purchases inside my "My Best Buy" account just keep on coming. 

**UPDATE: Best Buy was even kind enough to send the purchased item to the buyer (who apparently/allegedly committed fraud by using my Best Buy credit card). Excellent job boys. 
**UPDATE: Best Buy has apparently asked UPS to return the item to them. Good work! 
UPDATED (again!): I woke up Sunday morning to the following emails. The rep at Best Buy ("Wendi") told me I hadn't been charged, that somebody probably just used my email, that I should change my password and that there's really nothing they would do (even though a guy in New Jersey is receiving an item paid for with a woman's credit in California, somehow, inside my "My Best Buy" account). Does Best Buy care about security? Have they not learned from Target? Different situation I know, but in the same ballpark. 
UPDATED again ... it's another day, another fraudulent purchase in my "My Best Buy" account ...
--Written by Rocco Pendola in Santa Monica, Calif.
Rocco Pendola is a full-time columnist for
TheStreet
. He lives in Santa Monica. Disclosure: TheStreet's editorial policy prohibits staff editors, reporters and analysts from holding positions in any individual stocks.