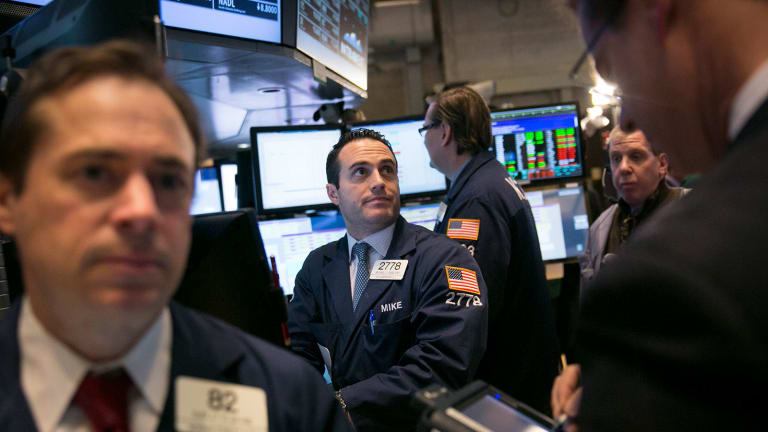 Here Are Four Small-Cap Value Stocks to Consider
Bill Hench, portfolio manager for the Royce Opportunity Fund, has a few suggestions.
Shares of Amber Road (AMBR) - Get Amber Road, Inc. Report are up almost 90% thus far in 2016, but the cloud-based logistics company could still climb higher, said Bill Hench, portfolio manager for the Royce Opportunity Fund (RYPNX) - Get Royce Opportunity Fund Investment Class Report .
"Amber Road has a database of global trade information and there is a tremendous value to that which finally investors are recognizing," said Hench. Amber Road will report its third-quarter financial results after the market closes on Nov. 3.
The Royce Opportunity Fund is up 13.1% thus far in 2016, according to Morningstar. The $1.3 billion fund has returned an average of 1.6% annually over the past three years, putting it in the 84th percentile of Morningstar's small value category.
Hench is also bullish on Northwest Pipe (NWPX) - Get Northwest Pipe Company Report , up 10% year to date, saying the steel tube-maker is a "pure play" on U.S. infrastructure.
"One of the few things that Hillary Clinton and Donald Trump agree on is that infrastructure projects are going to be a priority and this is good news for Northwest," said Hench.
Atlas Air Worldwide (AAWW) - Get Atlas Air Worldwide Holdings Report , up 1.4% year to date, is another one of Hench's top picks. He said the global transportation provider will benefit from its recent alliance with Amazon (AMZN) - Get Amazon.com Inc. Report . Under a long-term commercial agreement, AAWW's Titan Aviation leasing unit will dry lease 20 B767-300 freighters to Amazon. Its airline subsidiary, Atlas Air, will also operate the aircraft on a crew, maintenance and insurance basis.
"Atlas Air has a long history of efficient operations and strong management," said Hench. "And this Amazon deal is a game-changer."
Finally, Hench is a fan of Pittsburgh-based Tristate Capital Holdings (TSC) - Get TriState Capital Holdings Inc. Report , which has seen its shares rise 18% thus far in 2016, far outperforming the rest of the financial sector.
"Tristate is a private bank which will benefit from asset growth and potentially higher interest rates ahead," said Hench.