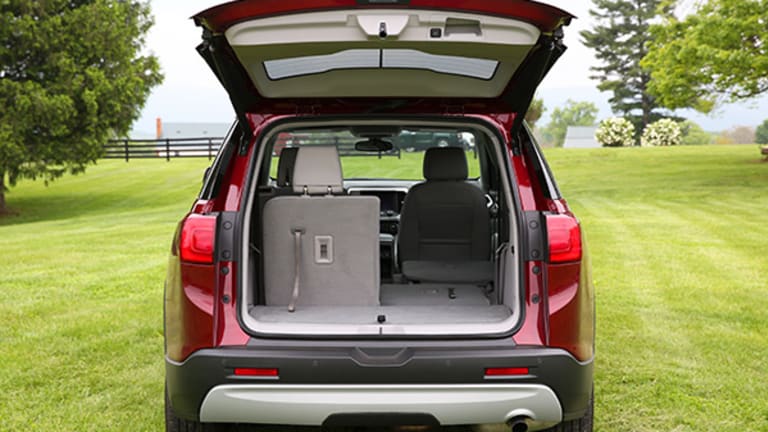 GM's Crossover SUV Sales Are Surging -- These Are the Top 7 Sellers
Crossovers are killing it as overall U.S. sales take a plunge.
General Motors Corp.   (GM) - Get General Motors Company Reporttraded down on Tuesday despite a strong showing in its second quarter earnings report, beating earnings-per-share expectations by almost 12%.
The company continues to be dogged by declining U.S. car sales and cannot seem to get itself out of the rut that has the whole sector bogged down this year. There is one bright spot for the company, however.
In the first half of the year, the company's crossover segment grew 9% compared to last year's numbers. That may not seem like much, but compared to overall U.S. car sales -- which are down 18% so far this year -- the crossover business stands out. The company says it will capitalize on this trend by releasing three headline crossovers this year, including the GMC Terrain, the Chevrolet Traverse, and the Buick Enclave. Click through to see the crossovers that have been its standout sellers so far this year.
GM's All-Electric Chevy Bolt Wasn't Really Our Thing, But It May Be Your Thing