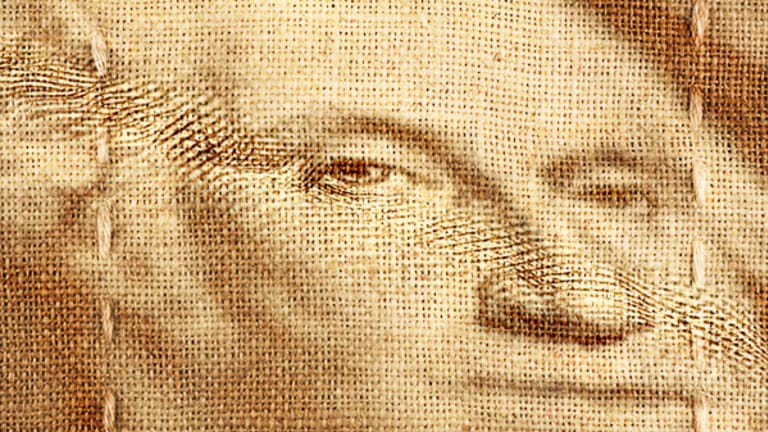 Hemp Won't Get You High, But Could Boost Your Portfolio Sooner Than You Think
An in-depth look at the hemp industry and a couple publicly traded companies worth buying within the space.
An in-depth look at the hemp industry and a couple publicly traded companies worth buying within the space.
NEW YORK (TheStreet) -- Often confused with marijuana, hemp won't get you high, even though it comes from the same plant, cannabis sativa, as something that does. Yet, like marijuana, hemp is seeing a popular resurgence -- among both consumers and investors. 
When it comes to the effects of marijuana, hemp just doesn't cut it. It has very low concentrations of the chemical tetrahydrocannabinol (THC), the active ingredient in pot -- 0.5% to 0.05%, according to the North American Industrial Hemp Council. Marijuana plants used for getting high typically contain around 15% THC. 
Despite its chemical difference versus marijuana, hemp, like pot, exists in a murky legal gray zone. Today hemp production is not legal nationwide. However, section 7606 of the 2014 farm bill has made it legal to grow industrial hemp under the direction of state departments and at four-year agriculture programs at universities that state that the hemp is only being grown for research purposes. 
Congress introduced the Industrial Hemp Farming Act of 2015 in January, which amends the Controlled Substances Act to exclude industrial hemp from the definition of "marijuana." And it defines "industrial hemp" basically as the cannabis plant with a THC concentration of less than 0.3% on a dry weight basis. States like Colorado, Vermont, California, North Dakota, and others that have passed laws enabling hemp licensure and are waiting for permission to grow hemp from the U.S. Drug Enforcement Administration.
The use of hemp products, however, is completely legal.
Barriers for production have not restricted people from getting their hemp fixes. In fact hemp, is being widely accepted as a new super food for health nuts. Benefits of hemp include sustained energy due to hemp's effect on blood sugar regulation, keeping the body feeling fuller longer, reduction in cardiovascular disease, improved mental focus and may even ward off Alzheimer's disease. The hemp seed's overall protein content of 34.6% is comparable to soy beans and is higher than that found in nuts or other seeds, meats, dairy products, fish and poultry.
Hemp product sales in the U.S. continue to grow. According to the Hemp Industries Association, total retail sales of hemp food and body care products in the United States are estimated to be around $184 million. When you consider clothing, paper products, and other items, the HIA estimates the market to be somewhere north of $580 million with a growth rate greater than 24%. Having not yet fully tapped a growing market where stateside production is universally acceptable, it stands to reason that this could be just the beginning for companies vying for an early foothold in the space. Meanwhile, the Energy Drink Production industry has managed to achieve double-digit growth over the past five years and is currently achieving a robust rate of 14.3%; valued at $8 billion, it has been a standout in the packaged beverage production industry.
The raw material may also be good for the bottom line. American farmers have been seeing Canadian farmers profit from hemp to the tune of $250 per acre in 2013. And when you compare it to another crop, like soybeans (roughly $71 per acre), hemp only seems that much more attractive. 
While there are companies you can invest in today that are creating hemp products in the U.S., it is much like investing in marijuana stocks -- the assets are very risky and volatile. The best ones are still penny stocks with tiny market caps. The two most-well-known are Totally Hemp Crazy (THCZ) and FBEC Worldwide (FBEC) .
Totally Hemp makes a beverage brand named Rocky Mountain High. Since the beginning of the year, shares of Totally Hemp Crazy have rallied from near $0.01 levels to highs of $0.32. FBEC Worldwide is developing an energy-shot-sized product, WolfShot H.E.M.P., which will be launching in August of this year. The stock has gained somewhat over the last two months, with share prices increasing from $0.004 to as high as $0.14 on June 29. 
Outside of the sex appeal of the marijuana industry, hemp-based businesses could have considerable potential. Legalization of cultivation is in motion and comparison countries that have already allowed hemp cultivation have enjoyed significant prosperity, meaning that once the industry starts growing in the U.S., there is great potential. 
But, stay tuned, because as much as marijuana legalization -- and the big business that will grow out of it -- seems like it's coming to all 50 states, hemp is coming even faster. 
This article is commentary by an independent contributor. At the time of publication, the author held no positions in the stocks mentioned.