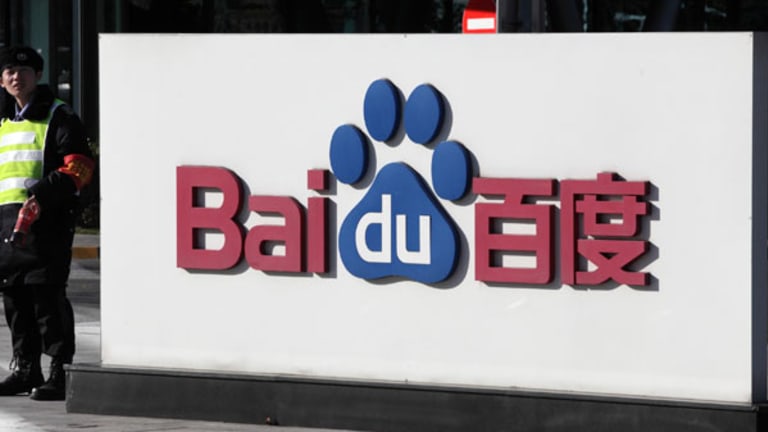 Hedge Funds Love These 5 Big Tech Stocks -- but Should You?
Here's a look at some of hedge funds' favorite tech stocks in the past quarter.
There's no doubt that 2016 has been a stock picker's market. The big market indices may be floating around breakeven this week, but the stories shaping up in the individual names are a very different story.
As I write, the top-performing quartile of the big S&P 500 index has raked double-digit gains across the board, while the bottom rung has been awash in red ink. And that means that the hedge fund managers have had to play favorites this year, picking out the stocks they believe will meaningfully outperform everyone else.
Here's a hint: The sector they're in love with in 2016 is tech by far. Half of the top 10 aggregated position increases among institutional investors this past quarter came from the technology sector. And today, we'll be taking a peek at their favorites.
Think of it like an investing shortcut. By leaving the hard analysis to the pros, you get all the perks of a well-staffed equity research department, without paying the hefty management fees found at the world's most successful hedge funds.
Believe it or not, you don't have to guess to figure out what the pros are buying right now. In fact, they'll tell you.
That's because institutional investors with more than $100 million in assets are required to file a 13F, a form that breaks down their stock positions for public consumption. From hedge funds to mutual funds to insurance companies, any professional investors who manage more than that $100 million watermark are required to submit a form 13F to the SEC.
Want to know which stocks are pro investors' favorites? Those 13F filings hold the key.
By comparing one quarter's filing with another, we can see how any single fund manager is moving their portfolio around. And by looking at those changes collectively, we can see which stocks the pros are betting on as a group. In other words, we can see which stocks Wall Street loves. While the data is generally delayed by about a quarter, that's not necessarily a bad thing -- research shows that applying a lag to institutional holdings can generate positive alpha in some cases. That's all the more reason to crack open the moves being made with pro investors' $21 trillion under management.
Without further ado, here's a closer look at five stocks fund managers love right now.
Alphabet
Topping the list this past quarter is Alphabet (GOOG) - Get Alphabet Inc. Report , the company formerly known as Google. The creation of Alphabet as a new public holding company to hold Google's different businesses signaled the firm's interest in expending its focus beyond just its core search engine business. But it's a mistake to call Alphabet anything other than a search engine company at this point; Google contributed 99.4% of the company's total revenue in 2015.
But hedge funds appear excited about the new name at least. Funds added 21.9 million net shares in the first quarter of the year, a $16.3 billion bet at current price levels. That was enough to make Alphabet the single most-bought stock for funds in the final quarter of 2015.
Google is still the dominant search site on the Internet. More than 60% of total worldwide searches go through the iconic Web site -- that's a massive chunk of the market that no other Web search provider can even hold a candle to. The firm sells advertising through its own Web properties as well as third-party sites, and growth hasn't been slowing despite Google's mature business. Top-line performance improved a whopping 24% for Google on a constant currency basis. The other Alphabet businesses may be a drop in the bucket compared with legacy Google, but the huge amounts of cash that search throws off effectively enables Alphabet to subsidize its more speculative businesses as it tries to find its next "killer app."
Speaking of cash, Alphabet has plenty of it. At last count, the firm tallied nearly $69 billion in net cash and investments, enough to pay for about 13% of Alphabet's market capitalization at current price levels. After spending much of the year sideways, this stock is finally starting to see its trajectory turn positive; funds are making a solid bet with Alphabet.
Facebook
It's already turning out to be a great year for social network Facebook (FB) - Get Meta Platforms Inc. Report . Since the calendar flipped to January, Facebook has rallied nearly 11%, beating the rest of the S&P 500 by a huge margin. As of this writing, Facebook is within striking distance of all-time highs just above $117; buyers are clearly in control of this stock's price action right now.
Facebook is the most-visited Web site on the Internet today, boasting more than a billion daily active users worldwide. About one in every seven human beings on the planet visit Facebook at some point each day. That utterly massive base gives Facebook the ability to make utterly massive revenues. So, while the firm may lack the earnings generation abilities of Google at this point, the firm's $332 billion market cap reflects Wall Street's expectations that it'll get there.
To date, the firm is still in the first inning of its monetization strategy. For example, while only 15% of the site's traffic comes from the U.S., that minority of users contributes almost half of all revenue dollars. Because Facebook is all about connecting people, the firm's databases hold some valuable demographic information on the company's users, a fact that dramatically increases the firm's ability to sell ultra-targeted ads at premium pricing. Funds piled on shares of Facebook last quarter, picking up another 13.82 million for a $1.6 billion buy operation at current prices.
Facebook is one of Jim Cramer's four favorite growth stock holdings in his Action Alerts PLUS charitable portfolio. He and Research Director Jack Mohr recently wrote: 
"Facebook is the most powerful and iconic social media platform in the world, boasting over 1.5 billion users on its main platform alone. The company has been a leader in the shift to mobile, has a sprawling product ecosystem (Instagram boasts over 400 million monthly active users (MAUs), WhatsApp nearly 1 billion and Messenger over 700 million). Meanwhile, we like its earnings algorithm; its cost of sales is declining while average revenue per user is growing at breakneck speed."
Exclusive Look Inside:
You see Jim Cramer on TV. Now, see where he invests his money and why Facebook is a core holding of his multi-million dollar portfolio.

Want to be alerted before Jim Cramer buys or sells FB? Learn more now.
Alibaba Group
It hasn't been a very solid year, meanwhile, for shares of Chinese e-commerce giant Alibaba (BABA) - Get Alibaba Group Holding Limited American Depositary Shares each representing eight Report  -- or Chinese equities in general. Both are still mid-single-digits in the red as of this writing in 2016. But hedge funds' love affair with the tech sector extends into the People's Republic. Funds added 109.59 million shares of Alibaba in the fourth quarter, an $8.6 billion buy operation at current levels.
Alibaba tips the scales as the biggest online retailer in the world. The firm's Web properties include Tmall, consumer-to-consumer sales site Taobao and daily deals site Juhuasuan as well as Alibaba's eponymous wholesale marketplace. Alibaba also operates the Alipay payment network and a collection of smaller niche Internet businesses. That broad collection of businesses means that Alibaba counts one in five Chinese consumers as one of its active stoppers.
International sales have contributed an increasing share of revenues in recent years, but China is still Alibaba's bread and butter. About 85% of sales come from Chinese marketplaces. A shift to more sales in dollars should do well to diversify this stock away from the perceived risks of the Chinese market in the quarters ahead.
Despite the challenges at Alibaba year-to-date, this stock's uptrend has finally been back on track since shares bottomed in mid-February. Hedge funds look like they got this one right too.
Hewlett Packard Enterprise
Enterprise IT firm Hewlett Packard Enterprise (HPE) - Get Hewlett Packard Enterprise Company Report  has only been a standalone firm for about four months now -- and that means that, by default, HP Enterprise became one of funds' "most added" stocks in the fourth quarter. Nearly all of funds' 1.37 billion shares of HPE got reported in the most recent quarter, most of which came from their pre-existing positions in Hewlett-Packard.
Interestingly enough, HP Enterprise has been flourishing as a separate company. Since the calendar flipped to 2016, HPE has rallied 16%, stomping the rest of the tech sector in the process. The HPE side of the business includes all of legacy Hewlett-Packard's enterprise assets, including servers, networking, and computer storage. Tech firms have been trying to transition their revenues over to the enterprise side of the house, after realizing that there's no margin left in commoditized products like PCs and printers. The spinoff of HPE back in November made this stock a pure play on the enterprise IT business.
Buyers are clearly back in control of HPE right now. Shares are hovering just shy of all-time highs heading into April. From a technical standpoint, a breakout above $18 would signal a buyable shift in sentiment in Hewlett Packard Enterprise this spring.
Baidu 
Alibaba isn't the only Chinese presence on fund managers' top five. Last up on funds' tech sector love list is Baidu (BIDU) - Get Baidu Inc. Report . Baidu is the Chinese Google -- the firm is the biggest Internet search provider in China, with an estimated 80% share of the country's search ad revenues. China's pay-per-click search business is still in the early stages right now, both in terms of businesses using online ads and in terms of Internet penetration, and that leaves a meaningful growth opportunity for the firm in the years ahead.
Baidu's league leader position in China gives it some big advantages over the competition. Even Alphabet's Google China product has failed to grab share from Baidu in direct competition in recent years, despite the fact that Alphabet has much deeper pockets and stronger technology. One notable challenge for Baidu with respect to U.S. investors has been China itself. Between concerns over China's broad economic growth and the continued strength of the U.S. dollar, it's been hard for Baidu's U.S.-listed ADR shares to hold up against more U.S.-centric companies. But those black clouds could be giving funds an important buying opportunity in 2016, as Baidu finally starts trending higher again.
Funds bought 6.39 million shares on a net basis last quarter, boosting their holdings by $1.2 billion at current market prices. That was enough to make that Chinese Internet search giant the number-five most-bought tech firm by funds in the last quarter. Of the tech stocks on funds' buy list, Baidu is easily the riskiest name to own, but it's still pretty far from a speculative bet right now.
Disclosure: This article is commentary by an independent contributor. At the time of publication, the author held no positions in the stocks mentioned.