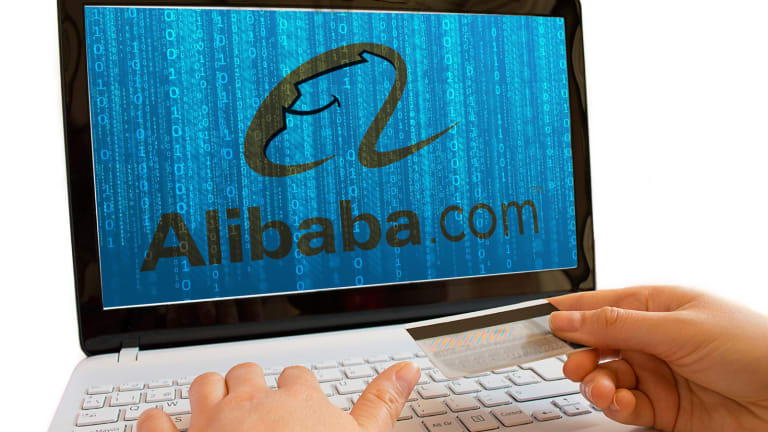 Hedge Funds Love These 5 Big Stocks -- Should You?
Hedge funds have been piling into these stocks in the last few months. Should you be buying them too?
BALTIMORE (Stockpickr) -- Professional investors have been piling into their favorite stocks in the last few months, setting themselves up with the trades they see as the best bets for the second half of 2015. 
Luckily, we don't have to guess to figure out what those bets are.
That's because institutional investors with more than $100 million in assets are required to file a 13F, a form that breaks down their stock positions for public consumption. From hedge funds to mutual funds to insurance companies, any professional investor who manages more than that $100 million watermark is required to file a 13F.
If you want to know which stocks are pro investors' favorites, those 13Fs hold the key.
By comparing one quarter's filing with another, we can see how any single fund manager is moving his or her portfolio around. In other words, we can see which stocks are the favorites. While the data are generally delayed by about a quarter, that's not necessarily a bad thing. Research shows that applying a lag to institutional holdings can generate positive alpha in some cases. That's all the more reason to crack open the moves being made with pro investors' $21.3 trillion under management.
While most firms haven't filed their 13F for the second quarter yet, the early filers provide a sneak peek at the stocks Wall Street is most in love with. Without further ado, here's a closer look at funds' five favorite names in the aggregate.
Liberty Global
Up first on funds' list of favorites is international cable and satellite TV provider Liberty Global (LBTYA) - Get Liberty Global Plc Class A Report. Even though Liberty Global has been off to a somewhat slow start in 2015, funds have been piling in. Last quarter, early filers boosted their holdings by 2.3 million shares, doubling down on their existing holdings by almost 18%. That's a $120 million buy operation at current price levels.
Liberty Global owns networks that reach more than 24 million television customers and 17 million Internet customers in more than a dozen countries in Europe and Latin America. The firm is the largest cable operator in Europe, positioning that gives Liberty Global a big, hard-to-replicate moat.
Since Liberty owns the infrastructure that powers its utilities, the barriers to entry are extremely high for any potential rivals. Because of the huge fixed costs in owning cable and satellite networks, operating leverage is huge. Each incremental customer that Liberty Global adds after paying its fixed costs is dramatically more profitable than the last.
Historically, Liberty Global has used its balance sheet to grow the business, and while that's given the firm an attractive posture in the market, it's also levered up the firm's debt load. The introduction of a tracking stock for Liberty Global's Latin American businesses adds some extra complexity to the firm's already involved capital structure, but it doesn't have an impact on LBTYA shareholders.
With some of the macro risks starting to abate in the broad market this summer, Liberty Global might be ready to start outperforming again.
Visa
Hedge funds aren't going too far off the reservation on their list of favorite stocks. Mega-cap payment network Visa (V) - Get Visa Inc. Class A Report snags the No. 2 slot. Pro investors added 8.1 million shares of Visa to their collective portfolios last quarter, a $584 million position increase at current price levels. Should you be buying Visa this summer too?
Visa doesn't need much in the way of an introduction. The firm is the biggest brand in the global electronic payments business. Visa handles about half of all credit card transactions and three-quarters of all debit card transactions, collecting fees on an absolutely huge volume of payments.
That huge market share remains a huge piece of the Visa puzzle in 2015. With the vast majority of worldwide transactions still happening in cash today, Visa's dominance in electronic payments should give the firm a disproportionate share of the industry's profits in the years ahead.
That said, there is one place where considerable cash is a good thing: Visa's balance sheet. The firm currently carries nearly $8.5 billion in net cash and investments, and zero debt. That's a big risk-reducer right now. Even though Visa isn't exactly cheap at current levels, buyers are clearly in control of the price action this summer. This looks like another trade that the pros got right.
Alibaba Group
It's hard to argue with the fact that Alibaba Group (BABA) - Get Alibaba Group Holding Ltd. Report is having an awful year. Dragged down by the broader selloff in China this year, shares of the e-commerce giant have shed more than 20% since January, underperforming the market averages in a big way.
But that hasn't stopped funds from piling into shares in the last quarter. Early-filing pro investors picked up 5.7 million shares of Alibaba in the last quarter, boosting their existing holdings by 72%.
Alibaba is the world's biggest e-commerce company. The China-based firm operates a collection of marketplace Web sites with customers worldwide. Still, the firm's bread and butter is consumers in the People's Republic. Just for a sense of scale, approximately one in five Chinese residents shops on an Alibaba site. The firm's sales channels include Web marketplace Tmall, consumer-to-consumer sales site Taobao and daily deals site Juhuasuan. Alibaba also operates the Alipay payment network, and a collection of smaller niche Internet businesses.
There are a couple of concerns at Alibaba that make fund managers' timing look bad. For starters, this stock isn't cheap. Between a recent (record-setting) IPO and a broad rally in the Chinese market, shares of Alibaba trade at a hefty premium right now.
That becomes a problem when you look at the recent selloff in shares. This stock's trajectory has it bouncing around its lows this summer. Shares could have further to fall before buyers wrestle back control.
Gilead Sciences
Meanwhile, Gilead Sciences (GILD) - Get Gilead Sciences, Inc. Report has been showing investors pretty much the opposite stance (vs. Alibaba) in 2015. Buyers are definitively in control of this $173 billion biopharmaceutical stock right now -- and they've propelled shares of Gilead more than 25% higher since the calendar flipped to January. Institutional investors have been getting in on the act, too; in the second quarter, funds added 208,000 shares of Gilead Sciences to their collective portfolios.
Gilead is a leader in infectious disease treatments. The firm has built a huge business battling HIV and hepatitis, benefitting from the relatively low marketing costs of selling drugs to combat serious disease. The high profile of HIV in particular (which has historically provided as much as 75% of sales), combined with the firm's progress toward a functional cure for the virus, makes it a critical part of Gilead's operation -- and one that has led to research and development breakthroughs in new diseases as well.
Financially speaking, Gilead is in excellent shape. The firm currently carries approximately $2 billion in net cash and investments on its balance sheet, compared with a $5.7 billion net debt position as recently as 2012, yet Gilead currently trades for just 13 times trailing earnings.
Momentum is clearly on the side of buyers right now. It makes sense to buy shares of Gilead this summer.
Roche Holdings
Rounding out funds' buy list is another big-name health care stock: $250 billion pharmaceutical company Roche Holdings (RHHBY) . Early-reporting funds added 11.2 million shares of Roche to their portfolios last quarter, more than doubling their stakes in this Swiss ADR.
But Roche hasn't enjoyed quite the same run as its peers have in 2015. Year-to-date, the iShares Healthcare ETF (IYH) - Get iShares U.S. Healthcare ETF Report has rallied almost 14%, while Roche has made about half that.
So is Roche going to be able to make up for lost time in the second half of the year?
Roche is the biggest biotech stock in the world, even if it's not the most exciting. The firm is a major developer of cancer drugs; Rituxan, Avastin and Herceptin cumulatively generate approximately 40% of revenue. The firm also has a large diagnostics division, which provides some diversification from the ebb and flow of drug development and patent expirations, as well as offering some synergies with the firm's drug R&D teams.
Like with other pharma firms, demographics should continue to be a long-term tailwind. Roche's pipeline is well-situated right now, and its existing stable of drugs is heavily weighted toward biologics, which gives the firm an edge in combating generic drug competition.
Despite Roche's underperformance in 2015, shares are within grabbing distance of prior highs at $38.50 right now. If Gilead makes a great core pharma holding in this environment, Roche makes a solid second tier.
This article is commentary by an independent contributor. At the time of publication, the author held no positions in the stocks mentioned.