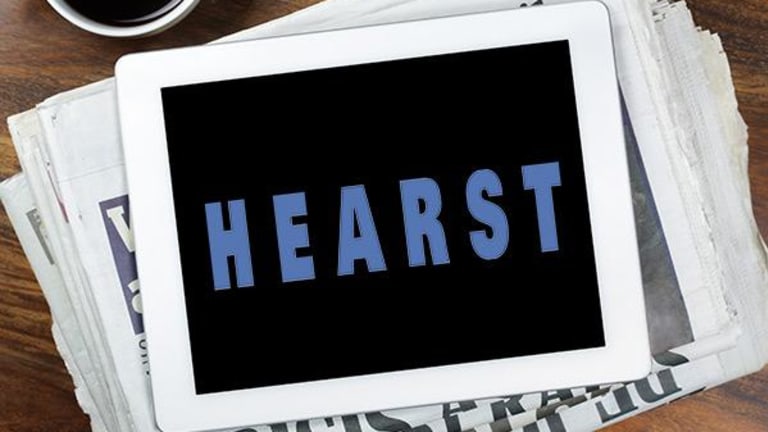 Publish date:
Hearst Takes Over Connecticut, but What's Next?
Hearst, one of the biggest private media companies in the country, expands its newspaper footprint -- and says it is hungry for more.
Hearst, one of the biggest private media companies in the country, expands its newspaper footprint -- and says it is hungry for more.
It's long been a classic mismatch: Educated New Haven, Conn., home of Yale University, didn't see much sophisticated reporting in its hometown New Haven Register.
Owned by a succession of budget-cutting owners, the Register has suffered staff loss after staff loss and a winnowing of its products for decades. Now, there's a new owner in town, and its intentions could be meaningful not only to the wider New Haven region of more than 470,000 households but more widely as Hearst Newspapers becomes newly acquisitive.
In early June, Hearst Corp. bought the Register and a couple of associated dailies and weeklies from cost-cutting owner Digital First Media Inc. That purchase, at an undisclosed price, followed Hearst's acquisition a year ago of other Connecticut properties. Hearst now owns seven of the top 13 newspapers in Connecticut. Perhaps, as importantly, it can claim the state's largest digital audience. That audience disproportionately resides in some of Connecticut's, and the nation's, most affluent areas, including the Gold Coast. 
The sale of newspaper properties continues at a good pace month by month, but this one raises bigger national questions about the future and role of America's local press, even as its national press enjoys an unprecedented reading boom. In Connecticut, Hearst Newspapers CEO Mark Aldam said the company is reinvesting in its news properties, increasing staffing by 14%, adding 25 newsroom staff in the state. That includes bolstering a severely depleted Register newsroom staff, adding 10 positions for a new total of 48.
The Connecticut buys parallel two other regional Hearst acquisitions within the past two years. Last year, it bought 24 weeklies around its highly profitable Houston Chronicle and, in January, added smaller Michigan properties.
Aldam said he's not done.
Does Hearst Have a New Regional Model?
"We think it's good business to build scale, so we'll look at every opportunity to do that that makes sense. And you can also expect us to look outside of the markets where we presently have businesses when the right assets are available at a reasonable multiple." 
While a number of chains have been buyers, they have disproportionately "clustered" newspaper titles geographically, combining lots of business-side and editorial functions. It's a classic strategy in any shrinking industry: consolidate and streamline costs. That's in part what Hearst is doing in Connecticut, but if the company is serious about making pointed, strategic reinvestments in its content and its products, its Connecticut move could stand out from the crowd. Aldam said he believes that Hearst Newspapers -- now operating 22 dailies and 64 weeklies -- has found a model to build on. 
"We've had increasing profits for six years now," Aldam said. Further, the company has avoided big layoffs or buyouts, though it has done "targeted" ones. 
The Hearst model, in short, is one that all regional dailies aspire to lock in: find enough new sources of revenue and profit to replace ever-declining print ad revenue. For Hearst, those sources include moves from the wider playbook of local newspaper business reinvention:
Reader revenue has become a focal point, as advertising of all kinds -- print and digital -- becomes more challenging. Like most publishers, Hearst has priced up its local subscribers, but Aldam said it has consistently grown circulation revenue year over year. That's a trick many daily publishers have found difficult, as readers flee in overpriced, underperforming papers and sites. "When more than 45 percent of our revenue comes from the consumer, and that's growing, we have an obligation to provide a seven-day experience," Aldam noted.
Marketing services and branded content: Hearst is in the custom digital agency business in its five largest markets, working the digital marketing services increasingly essential to medium and small advertisers.
Events and podcasts: In these two newer areas of local exploitation, Aldam said Hearst is ramping up its investment, with announcements to come. 
Those initiatives look similar to what others are doing, but, Aldam said, the company is executing on some of those areas better than its regional peers.  
For media watchers, Hearst's newspapers move need to be seen within the wider context of its well-diversified businesses. One of the few companies with substantial stakes in newspapers, magazines, regional TV and business-to-business companies, as well as lucrative investments, including its ESPN stake, Hearst quite quietly has gone about its business of digital reinvention in its media businesses, even as it invests greatly to diversify beyond media. In magazines, its moves differ markedly from Conde Nast Publications Inc. and Time Inc. (TIME) , for instance. And now the company is embracing what I call the Little Data revolution, putting audience analytics at the center of its strategies. The company has recently ramped up its data team, just within its newspaper division, to 25 full-timers, and added 56 to its digital development team in addition.Rob Barrett, who served as vice president of media strategy at Yahoo! News, joined the division in early 2016 as president of digital media, leading digital reinvention product efforts.
New Connecticut Competition
In Connecticut, Hearst's strategy is a twofold one. It will cut every business-side cost that it can, enjoying more synergies in everything from ad sales to HR to production and printing, which will be centralized at its plant in Bridgeport.
Aldam laid out the cost-cutting and investing strategy: "There's very little overlap between these properties today. In the services area, HR, finance, IT, production, printing, packaging, transportation, distribution, all of that will be consolidated, and there'll be a lot of opportunity to take those savings and reinvest a portion of them back into what we believe are two essential areas of the business that we tend to invest more in than most: our newsrooms and our local ad sales." 
As I've covered both legacy and digital media news change, that's the common-sensical, if often overlooked, formula. Companies such as BuzzFeed Inc. and Vox Media Inc. put more than 80% of their money into content and sales, and legacy newspapers, while still holding on to as much print revenue as possible, now aim to concentrate their budgetary firepower in the same way. One key is actual reinvestment into unique, customer-pleasing content.
Significantly, as Hearst reclaims the printing of the Register from the Tronc Inc.-owned (TRNC) Hartford Courant, it may find a twofer strategy. It will save money on printing, and it will deprive the Courant and Tronc of a highly profitable source of revenue. (The Tronc-owned Chicago Tribune's printing and distribution contract with its rival cross-town Sun-Times may be at heart of the current bidding for the ownership of the Sun-Times itself.)
That 14% reinvestment will be one to watch. Will it make the Hearst-owned Connecticut properties better products, with print and digital improvements that readers and advertisers will notice? That's what those inside the company, and its neighboring competitors, will be watching.
Competitors combine a skepticism about the extent of Hearst's seriousness in improving its customer propositions with a healthy respect for the power of what the company may be doing.
"Digital First was a derelict steward of its New Haven properties," said Gary Farrugia, publisher of the nearby Day Publishing Co., a mission-driven privately owned publisher. "They lost a lot of market share to Hearst and us over the last decade. Hearst is a smart and efficient operator in Connecticut. They will be a much more formidable competitor than Digital First. We are adjusting our game face for the new competitive landscape."
Farrugia painted the competitive portrait. 
"We compete with New Haven on the eastern side of its market with seven very strong weekly newspapers. Hearst competed with them to the west. I believe The Day surpassed the New Haven Register in daily newspaper circulation this year. We have about 22,000 daily circulation to New Haven Register's 21,000. When I arrived in New London in 2001, The Day newspaper circulation was 25,000. New Haven's was more than 60,000, I think. Our market is about half the size of New Haven's. We currently employ 48 people in our New London newsroom, and another 10 full-time and six part-time in our Madison office for the weeklies competing directly with New Haven."
What Are Hearst's Next Moves?
Aldam said the company will be opportunistic, both within and outside its markets, which opens up a world of possible dealmaking. Expect that dealmaking to be prudent. Among two geographies to watch: Connecticut and California. 
Aldam spent 12 years at the Hartford Courant, serving as chief operating officer before joining Hearst in 2006. He knows the operation well. Adding the Courant -- at the right multiple -- to Hearst's Connecticut play could cinch its business dominance in the state of 3.5 million. While Tronc chairman Michael Ferro fancies himself as a buyer rather than a seller, Tronc's own fortunes over the next several years would require a crystal ball, especially if second-largest shareholder Patrick Soon-Shiong makes his move to take over the company early next year.
Then, there's the Bay Area. There, Hearst says it has turned a corner, moving its longtime unprofitable San Francisco Chronicle into the black. In the affluent Bay Area population of 7 million, there's only one other newspaper owner. That's Digital First Media -- the company that just sold the New Haven Register to Hearst. For DFM owner Alden Global Capital LLC, it's not a question of whether to sell its Mercury News and related dailies. It's a question of at what price. (Just as it was in Connecticut as local publishers long speculated as to who would end up with the Register.) Don't be surprised -- at the right price -- if Hearst were to come to buy those properties and cluster them with the Chronicle. 
Hearst undoubtedly will be a disciplined buyer, as it likely was in Connecticut, buying, sources said, about $8 million in profits, at a multiple likely no more than 3.25 to 3.5 times. For those with deep pockets, the game can come to them.
Digital First Media, which has continued to pluck profits from its dozens of dailies by "cutting to the number," may be reaching a wall of diminishing returns. "Has it cut too much?" is the question almost all in the industry ask. Here, DFM sold for less than it likely would have taken just 18 months ago, when it was actively shopping all its properties. Given that DFM has now sold the Register, and a small group of papers in the Berkshires last year to a local business group, we also may be seeing the beginning of the unraveling of Digital First Media.