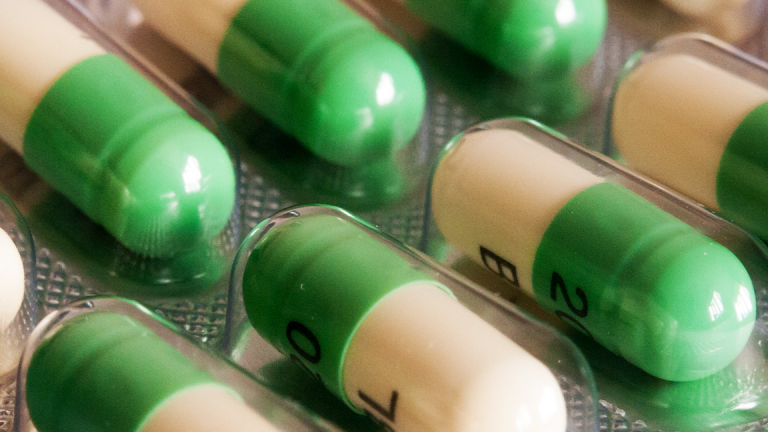 Healthcare Mergers and the JPM Conference; PayPal CEO Talks Bitcoin, M&A--ICYMI
Here's what you need to know now for Monday, Jan. 8.
Keeping true to form, the healthcare industry was abuzz Monday morning as the JPMorgan Healthcare Conference kicked off in San Francisco.
Two big deals dotted the morning landscape and as the day wore on more merger news - this time from more than just healthcare - continued. Celgene (CELG) - Get Report  marked the largest deal of the day with an agreement to buy Impact Biomedicines for up to $7 billion if certain milestones are reached.
This may be just the first of several external business development deals for the company this year," wrote Leerink Partners' Geoffrey Porges in a Jan. 8 research note. Moody's at the same time weighed in on the deal, stating that it's a credit-positive deal for Celgene and that the company still has the financial wherewithal to do more deals despite depleting much of its cash position to buy Impact.
Moody's analyst Michael Levesque noted that Celgene's financial leverage is moderate. "Due to strong earnings growth, debt/EBITDA will decline absent any large debt-funded acquisitions." As of Sept. 30, Celgene had a debt-to-Ebitda ratio of about 2.4 times.
Speaking of clean balance sheets, our own Kinsey Grant sat down with PayPal (PYPL) - Get Report  CEO Dan Schulman to discuss, among other things, the company's plans for dealmaking. PayPal has been able to keep its balance sheet clean over the years while also bulking up with smart deals. Let us all remember that this is the same company that bought Venmo in 2012 for less than $30 million and turned it into payments powerhouse.
Over on Real Money, our premium site for active traders, deals were also of interest as shares of GoPro (GPRO) - Get Report  slumped after it said it was exiting the drone business and laying off more than 250 workers. News that the company had hired an investment to shop itself did little to erase the early day losses and the stock closed down about 12%.
This is an excerpt from "In Case You Missed It," a daily newsletter brought to you by TheStreet. Sign up here.
Photo of the day: GE's 'Handyman' robot in the late 1950s
Don't look now, but tattered and beaten General Electric (GE) - Get Report is off to a pretty good start in 2018, rising about 6% year-to-date. Does the company have the juice to keep it up in 2018 or will its run fizzle and will investors' pain resume? TheStreet takes a look at the technicals to tell where the company's stock might be headed. GE is one of original Dow components and has made a slew of products over the years and has always been on the cutting edge of technology. Above is a hydro-mechanical robot called 'Handyman' designed by GE engineers in the late 1950s. The robot was reported as "the first manipulator to simulate the clutching motion of the human hand" and was used to handle "radioactive objects pertaining to atomic aircraft machinery." Read More
Read more from "In Case You Missed It." Sign up here.
More of What's Trending on TheStreet: