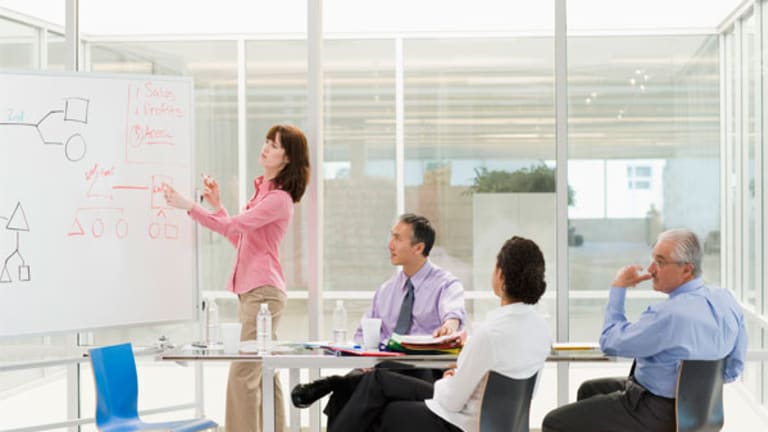 Publish date:
HBO: Not as 'Dumb' as Netflix
Time Warner will not give you HBO GO if you don't subscribe to cable. And don't expect that to change anytime soon.
Time Warner will not give you HBO GO if you don't subscribe to cable. And don't expect that to change anytime soon.
NEW YORK (TheStreet) -- In recent articles on TheStreet, I make it clear that I have a newfound respect for Netflix (NFLX) - Get Report CEO Reed Hastings. In fact, I expect his company to eventually rise from the dead.
That said, I spent 2011 ahead of the curve, chiding Hastings for several vital errors, not the least of which was his decision to prematurely stamp out Netflix's DVD division. Errant moves like that separate the good CEOs from the great ones. You would never see
Time Warner
(TWX)
CEO Jeff Bewkes make such a horrific strategic miscalculation.
#takemymoneyHBO
There's a grassroots movement on Twitter. It even has a Web site:
. It's cute. You put in the amount you're willing to pay for a standalone HBO GO subscription and the same message gets Tweeted, alongside your name and price, over and over again.
It's a straightforward issue. HBO only allows households that subscribe to the premium pay channel via cable or satellite to access the network's programming on any device they choose via the cross-platform HBO GO offering. There's a clamoring of some size that wants a standalone HBO GO for non-subscribers. HBO will not budge.
Bewkes and HBO brass make the right move by holding out. Several explanations as well as reasons exist for why.
HBO is not Radiohead. You can't name your price for their content. And they're not going to listen to what amounts to an unscientific survey on Twitter, take the average of the prices respondents are willing to pay for standalone HBO GO and give a relative minority what it wants.
HBO does not have to do this. It, as well as the entire Time Warner conglomerate, can afford to move slowly and cautiously into the digital, multiplatform future, even if it's, in many ways, happening now. That's because Time Warner owns premium content such as HBO. It really has you by the short ones.
HBO collects roughly $217.5 million dollars per month in subscriber fees, based on numbers
by
TechCrunch
.
Given the relative paltry number of cord-cutters -- people who do not subscribe to cable or satellite, but gather all of their television programming via streaming platforms - Time Warner would be certifiably insane to open up HBO GO to non-subscribers at this point. Why risk billions in virtually guaranteed revenue when there's hardly a good reason to do so?
Ryan Lawler said it best in the above-cited
TechCrunch
article: ...
there's no way that HBO could make up in online volume the number of subscribers it would lose from cable. Which is why, even though some users would actually pay more for access to HBO GO without all the other cable channels, you won't see it show up as a standalone service anytime soon
.
Once the cord-cutting phenomenon matures (assuming it does), Time Warner might consider a standalone HBO GO as well as wider variety of
TV Everywhere
services. At this juncture, however, Nielsen
estimates
that less than 5% of television households have actually cut the cord.
It would be a hasty move on Time Warner's part to jump the gun with the cord-cutter number still in single-digits. In fact, I am not sure it makes sense at 10% or 20%. There's no reason to push a trend that might not even sustain in the first place along. Let it happen organically. A clearly identifiable time will come when it makes sense to unleash HBO GO to non-subscribers. Doing so too soon would only give consumers further incentive to cut the cord, which hurts all involved, including the consumer.
That said, the cord-cutting phenomenon is likely overstated in the press, which is why the less than 5% number does not surprise me. The hype surrounding cord-cutting outpaces what's really going on.
First, how many cord cutters actually cut the cord because they decided streaming platforms could fulfill their needs? I would venture that many dumped cable or satellite because they could no longer afford it. At that point, you run into a flaw with survey research. Nobody wants to tell you that they cannot afford what amounts to a basic utility for a majority of the population, so they lie and give the hip answer:
I get everything online
.
There's a massive reason why so few people actually -- and willingly -- cut the cord: As much as people complain about it, you cannot duplicate the quality of the cable or satellite TV experience without a subscription. Try doing it. It's incredibly difficult -- and way more expensive -- particularly if you are a sports fan and/or somebody who likes watching new television programs on the first run.
The day will come when appointment viewing (with the exception of sports and random special events) dies, but it's not here yet.
Unlike Hastings at Netflix, Bewkes at Time Warner has patience. He's a seasoned pro. You can be a futuristic visionary without trying to force your vision on the world like a bull in a China store.
Without a doubt, the transition from DVD to streaming among the masses is further along than the cord-cutting trend. That said, DVD has always been a high-margin cash cow for Netflix. Killing it early choked the life out of a stream of revenue the company desperately needs to fuel content acquisition and international expansion.
Hastings should have done what HBO is doing -- stay one step ahead of the crowd without telling the world about it or blowing up a business that's working. He made a poor choice. As a result, he plays chicken with his company's long-term future by sacrificing the short-term bottom line.
Unlike Netflix, Time Warner can actually afford to be equally as bold. But, there's a time and a place for everything. At this stage, and for the foreseeable future, Bewkes and HBO have made the prudent -- and most profitable -- decision.
This article is commentary by an independent contributor, separate from TheStreet's regular news coverage.
At the time of publication, the author was long TWX.