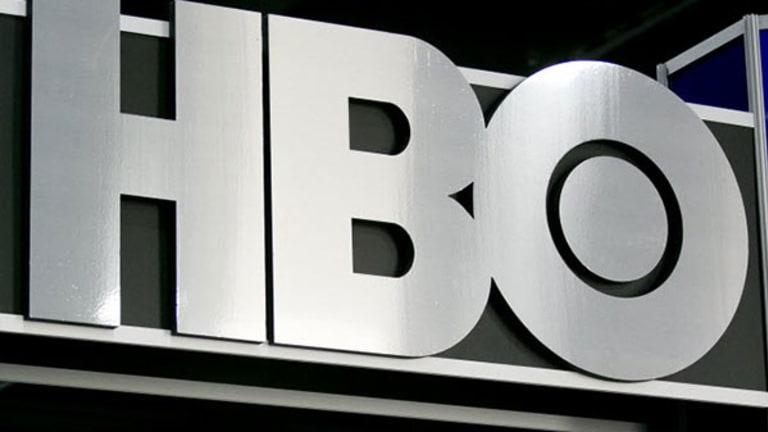 HBO Having Trouble Luring Cable-TV Operators to Standalone Service
Time Warner is encountering resistance from cable-TV operators about its standalone streaming service.
NEW YORK (TheStreet) -- Time Warner's ( (TWX) Get Report) Home Box Office may not get help from it cable-TV partners for the launch of its much-anticipated Internet-based video streaming service later this year, hampering the channel's rollout. 
If HBO is unable to convince cable-TV operators to help market the service, the network could be thwarted in its efforts to attract younger viewers in its ongoing battle with Netflix (NFLX) - Get Netflix, Inc. (NFLX) Report .
The largest U.S. cable-TV operators are concerned that consumers will drop their pay-TV subscriptions altogether in favor of lower-priced online services such as the one Time Warner has planned for HBO, the most popular premium pay-TV channel. HBO is betting that its new online offering can attract some of the 80 million pay-TV users who don't subscribe to a pay-TV channel as well as some of the roughly 10 million households with a broadband connection that don't get any pay-TV service.
Rebuffed by cable-TV operators to market the new online offering, Time Warner has been quietly sounding out non-cable-TV partners to distribute its standalone version, according to a person with knowledge of the talks. HBO has received several expressions of interest, including by some of the online distributors who already distribute HBO Go, a version of the TV channel that requires a cable or satellite subscription.
HBO Go has more than 9 million registered users in the U.S., Time Warner says on its website. Among the online non-pay TV distributors that offer HBO Go are Apple's (AAPL) - Get Apple Inc. (AAPL) Report AppleTV, iPad and iPhone; Roku; Amazon's (AMZN) - Get Amazon.com, Inc. Report Kindle Fire; Microsoft's (MSFT) - Get Microsoft Corporation (MSFT) Report Xbox3 and Sony's (SNE) - Get SONY GROUP CORPORATION SPONSORED ADR Report PlayStation 3.
HBO isn't commenting on its rollout plans or partners.
The decision to market the new service will ultimately depend on how the new revenue is divided. Non-cable-TV operators would pay HBO as much as 70% of the revenue from its online-only service, the industry standard for content sold online, said a person with knowledge of the plans. Cable operators, conversely, retain about half of the subscriber fees for HBO. As such, pay-TV operators are refusing to agree to a lower revenue split for HBO online, said an executive with knowledge of those talks.
HBO's new online service will likely suffer without cable partners to help promote it. The 10 largest cable operators provided broadband services to 51.2 million subscribers at the end of the third quarter of 2014, according to data consultants Leichtman Research Group. That's more than half the U.S. broadband market. Those companies have marketing clout and access to the subscribers that HBO could bolster Time Warner's introduction a highest-profile new product in years.
HBO, which has not said when it will launch its new online service, likely won't be able to offer the service directly to consumers. Its affiliate agreements with cable and satellite operators restricts HBO from selling subscriptions directly to consumers, according to people with knowledge of those agreements. Cable and satellite operators retain that right.
Though HBO CEO Richard Plepler has repeatedly insisted the new online offering won't cannibalize pay-TV providers, there is mounting evidence that the operators' concerns may be warranted. A January study by Park Associates of 10,000 U.S. broadband households found that 17% are likely to sign up for an online service from HBO, including about 8% who would likely "cut the cord" and discontinue their cable TV service.
Since unveiling its plans in October, HBO has said it planned to launch its new online service with the help of pay-TV operators that pay Time Warner most of the $4.5 billion in subscriber fees that it collected over the past four quarters.
"We will work with our current partners," HBO chairman and CEO Richard Plepler told an investor conference in November. "And we will explore models with new partners. All in, there are 80 million homes that do not have HBO and we will use all means at our disposal to go after them."
Plepler explained that he told cable operator that "there's gold in the hills," and that they should work together to attract new customers -- folks who don't subscribe to premium channels or choose not to get pay-TV service but do pay for broadband. The new online HBO service, Plepler said, wouldn't cannibalize cable operators' existing deals with HBO subscribers.
"This isn't either/or," Plepler said. "It's additive."
Executives at HBO hope pay-TV operators will eventually join their efforts to market the new service, said a person with knowledge of HBO's thinking -- especially if HBO's online version becomes a hit for the broadband services that offer it.
This article is commentary by an independent contributor. At the time of publication, the author held AAPL, MSFT and CMCSA.