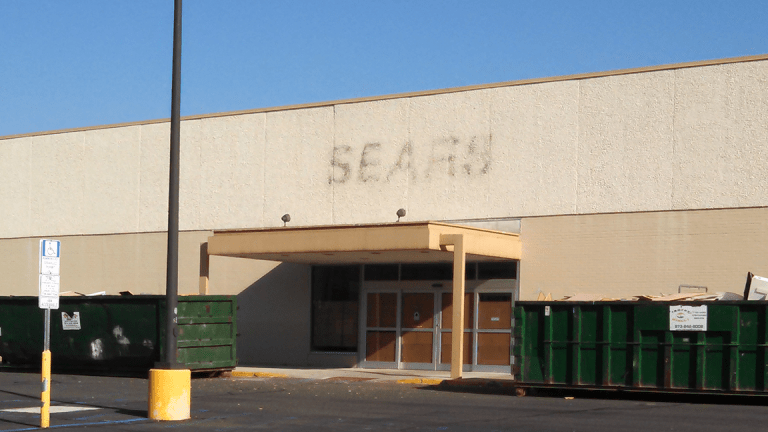 10 Haunting Photos From Sears and Kmart Closings Sweeping the U.S.
It's ugly time for Sears as the struggling retailer fights to stay afloat. Here are several social media posts that capture the creepiness inherent to the chain's store closures.
Retail store closures always have a sense of creepiness.
But when it comes to the hundreds that have happened at Sears and Kmart through the years, there has always been that extra dose of haunted. Giant three level Sears stores, once the local community's clothing and tool destination, reduced to nothing more than empty floors and broken mannequins. Badly under-invested Kmart stores left showing their age with broken white tiles and rusty metal shelves. 
If one hasn't experienced these otherwise haunted houses, have no fear...the thrill may sweeping into town real soon. 
Fresh off another brutal holiday season, Sears Holdings (SHLD) said recently that it will close 100 more stores this year. Of the 100, 64 Kmart stores and 39 Sears will be shuttered between March and April.
TheStreet trolled Instagram to get a feel of the retailer's latest batch of store closures. These pics depict anything but happy times for the former retail icon. 
More of What's Trending on TheStreet: