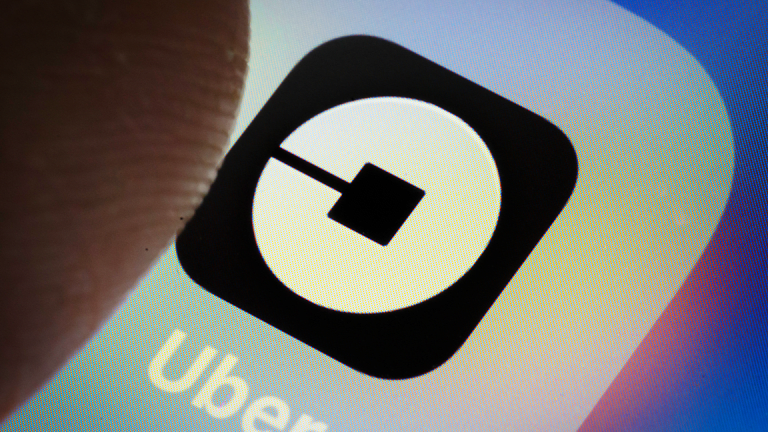 Don't Hate on Surge Pricing by Uber and MoviePass: Dumbest Thing on Wall Street
With the cost of doing business these days, surge pricing has become part and parcel of using things like MoviePass or Uber.
What's worse than pulling up the Uber app to catch a ride home after a long weekend night only to be met with the surge pricing warning? No Uber at all.
That could very well be the fate of a company like Uber without surge pricing. The same goes for the likes of MoviePass, the Helios and Matheson Analytics Inc. (HMNY) company that offers a $10-a-month subscription plan that allows users to see a movie in theaters every day. The company is fresh off implementing a surge pricing model, which sent the internet into a tizzy. 
Consumers may hate it, but investors should love it. Higher prices, more profits, perhaps a higher stock price. 
Basic economic principles in a competitive economy hold that the price of goods and services will move to the point of equilibrium, where supply and demand meet. Demand increases? Price and quantity move higher, and supply follows suit. Further, with today's costs of doing business in a high-tech, rapidly evolving world, companies have to find creative ways to raise prices.
Uber is a textbook example of economics at work in the real world.
The company faces stiff competition from Lyft and yellow cabs. During off peak times, it must keep prices low to compete with its formidable rivals. That places extra emphasis on the need to raise prices during peak times to offset the costs of doing business. 
And with an expected initial public offering in 2019, Uber will soon have to play with the big dogs on public markets. Want to curry the favor of Wall Street and deep-pocketed investors? Then Uber must generate good margins and cash flow, which it isn't doing currently. Thank you for existing, surge pricing. 
For a company like MoviePass, which began surge pricing this week, the cost of doing business is high enough to precipitate a little extra cash flow sourcing where it makes sense. And with the company's stock down 92% in the last year, investors want proof some bottom line cushion is on the way.
MoviePass aims to hit 5 million subscribers by the end of this year, but it recently said it burned through $40 million in cash in May alone operating the service with just over 3 million users. At the end of that month, the company had only about $18.5 million in cash and $30.3 million in accounts receivable.
The company is running out of time to hit its 5 million subscriber goal.
Wall Street doesn't expect Helios and Matheson to be profitable until 2020. Net debt is ballooning. The company needs to try to cash in on its customers' habits before it's too late. If that means charging a little extra for tickets to a super-popular film showing on a weekend evening, so be it.
"MoviePass is committed to maintaining our low monthly price as we continue to grow rapidly. Rather than raise our prices or limit viewings, our plan has been to develop a new variable pricing system based on the demand for particular showtimes," MoviePass wrote to its customers. "Our aim is to create the most flexible and cost-efficient product, so that we don't have to simply raise the price on the subscription."
There you have it -- would you rather one surge-priced film a month, or none at all?
Amazon.com Inc. (AMZN) updates its prices more than 2.5 million times a day. Walt Disney Co. (DIS) has been accused of charging different park ticket prices based on where a visitor lives. It has also has a version of surge pricing in effect. This is nothing new, and it's not going to change. In fact, it's likely to get even worse. 
So don't hate, bet on the companies that are going all in on surge pricing. 
Amazon is a holding in Jim Cramer's Action Alerts PLUS member club. Want to be alerted before Jim Cramer buys or sells AMZN? Learn more now.