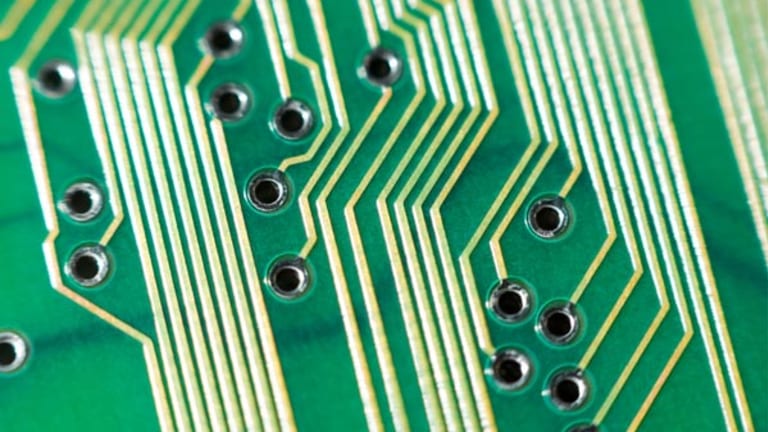 Has Tim Cook Become a Liability at Apple?
There's an elephant in the room at Apple. It's high time for the company to address it.
NEW YORK (TheStreet) -- I fully recognize that, despite all the noise, Apple (AAPL) - Get Apple Inc. Report still dominates. I spend meaty chunks of my day expressing this opinion.
But that reality means nothing to Wall Street, the financial media and public opinion. Tim Cook has lost control of the conversation. Fair or unfair, it is what it is. Cook needs to reestablish control as soon as possible, assuming he ever had control in the first place and he's capable of regaining it.
>>>>Also see: Don't Get Too Excited About Best Buy
Because there's a good chance that, soon, perception
and
reality will no longer be in Apple's favor. When that happens, all hell could really break loose. In other words, while you still actually do dominate, effectively make the case that mindshare matters more than marketshare and do a better job illustrating the reality that
Apple could have 80% market share in everything. Tomorrow
.
>>> Also see: 10 Buy-Rated Bank Stocks With Highest Dividend Yields
As much as I subscribe to the notion that
, I also realize he has to play the game. He must, like Steve Jobs did, manage the stock price and public perception while making it appear as if he is not managing the stock price and public perception. Running a company like Apple is as much about participating in the theatre of rhetoric as it is
running a company like Apple
.
If Cook cannot own the debate, he becomes a liability. He's great behind the scenes managing the supply chain, but he's no different than the folks who have always done excellent work in Apple's marketing department. We're seeing what happens when a Steve Jobs' lieutenant takes the reigns as CEO over at
JCPenney
(JCP) - Get J. C. Penney Company, Inc. Report
.
And it's not going well at all
.
Enter one of my favorite Jobs' quotes from
"Inside Apple":
You worry about the back covers, I'll worry about the front covers.
That's what Jobs told his marketing people. And it applies to what we're dealing with here. Tim Cook is not a front cover guy. He's a back cover guy. Again, for better or worse, that's how it is. And Apple needs to deal with it. If Cook can't step up, the board needs to make a move.
Frankly, I'm tired of defending my tendency to bring up Steve Jobs' name in relation to what ails Apple. We're stuck in this loop of uncertainty, in part, because we subscribe to the notion that Jobs is dead so we'll forget all of the credit we gave his genius for Apple's success when he was alive. That impact -- that ingredient in Apple's greatness -- did not die with the man.
Apple -- and this comes down to the board and other influential people inside and close to the company -- needs to stop ignoring the elephant in the room. That is, is a Tim Cook-led Apple capable of reversing the trend, innovating with new and existing products and, once and for all,
?
>>>>Also see: Are Small-Caps ETFs Still Beautiful?
Apple doesn't want to address this. It has invested so much in Cook it appears almost impossible to reverse course now. And it sure as heck wouldn't look good. In fact, it would only ratchet up the level of uncertainty.
That said, Apple could contain the damage by having an aggressive plan in place to admit the miscalculation, bring in a capable
and
dynamic leader, regain the market's confidence and accelerate the pipeline of innovation Cook claims to have in place, but can't seem to implement.
--
Written by Rocco Pendola in Santa Monica, Calif.
Rocco Pendola is
TheStreet's
Director of Social Media. Pendola's daily contributions to
TheStreet
frequently appear on
CNBC
and at various top online properties, such as
Forbes
.