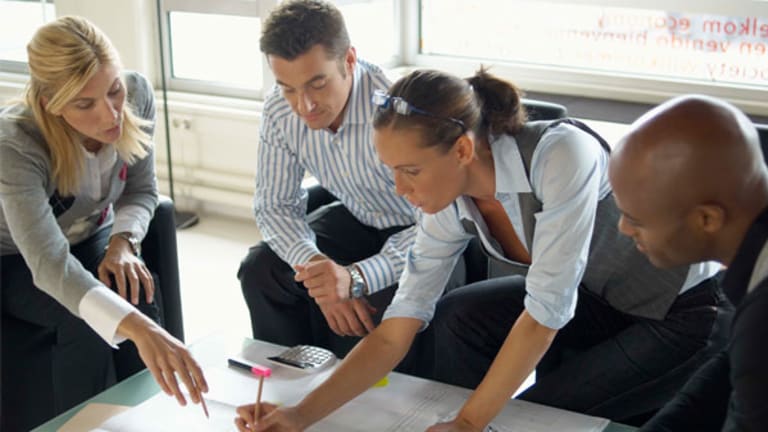 Groupon Alters Accounting, Doubles Sales
Groupon's user growth surges as do losses, but the deal site has stopped hiding its ugly customer acquisition costs.
Groupon's user growth surges as do losses, but the deal site has stopped hiding its ugly customer acquisition costs.
NEW YORK (
) --
Groupon
amended its IPO filing, adding mixed second-quarter results and dropping a controversial prettified metric that glossed over customer acquisition costs.
The Chicago-based daily deal site, which
in June, said second-quarter losses widened to $255.4 million from $146.5 million in the first quarter.
But sales for the quarter ended in June more than doubled to $1.5 billion from the $645 million first-quarter level, as subscribers grew to 115.7 million from 83.1 million.
One item gone from the new filing is Groupon's uniquely-skewed calculation for adjusted consolidated segment operating income, otherwise known as ACSOI. Critics called the creative metric a selective omission of how much it cost the company to recruit new customers.
Although Groupon stopped presenting operating income on an adjusted basis, it defended the practice: "We exclude those costs because, unlike our other marketing expenses, they are an up-front investment to acquire new subscribers that we expect to end when this period of rapid expansion in our subscriber base concludes," the company wrote in the amended filing.
Groupon is expected to price its shares for a market debut as early as next month. And with sales growth soaring and losses accelerating, Groupon has invited a wary investment community that is looking for ways to burst or benefit from the ballooning value of social Web upstarts.
One yardstick is the $100-a-user measure -- a crude but common look at the potential value of a growing social networking shop.
LinkedIn
(LNKD)
of this metric last week after delivering solid -- but not stellar -- earnings.
LinkedIn had been valued at about $10 billion, or close to the $100 per user for its 100 million users, before the company reported. But amid a turbulent market and global economic concerns, LinkedIn's market cap has fallen to $8 billion. And with 116 million users, that puts its valuation closer to $70 per user.
Groupon, with its 115.7 million users, would fetch a $11.5 billion market value using the $100-a-user metric. That is roughly twice the price of
Google's reported takeover bid
. Groupon's IPO valuation had initially been estimated around $20 billion, but analysts say the number is now probably closer to $15 billion.
Groupon is one of the better-known Internet coupon shops hoping to cash in on the local advertising market, but it is not alone. Archrival
LivingSocial
has gained a large foothold in the market, and
Google's
(GOOG) - Get Report
new Google Offers is now live in at least three cities.
The competition and crisis have been sobering.
Not only has the market crash helped ease the bubble tension in social media, there also appears to be some willingness by outfits like Groupon to stop burying ugly costs from investors' eager view.
--Written by Scott Moritz in New York.To contact this writer, click here: Scott Moritz, or email: scott.moritz@thestreet.com.Follow Scott on Twitter at MoritzDispatch