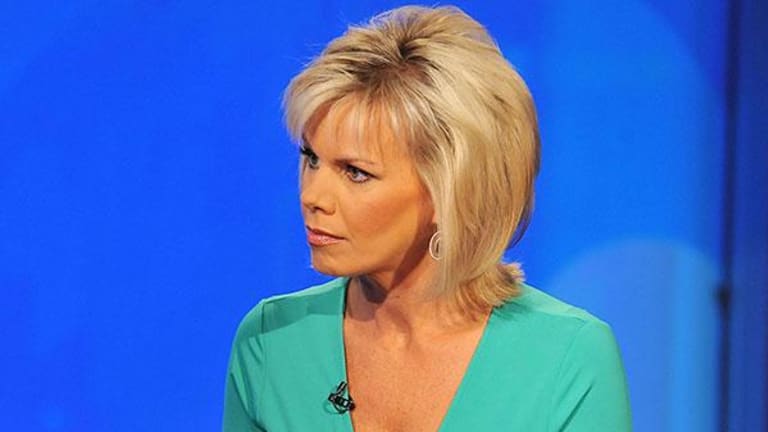 Gretchen Carlson Takes on Mandatory Arbitration, a Battle Previous Warriors Always Lost
Former Fox News anchor Gretchen Carlson told 'Time' magazine she'll be challenging the practice of forcing the public to use arbitration instead of the courts. Others have tried and failed.
Gretchen Carlson, the former Fox News anchor who sued her former boss Roger Ailes for sexual harassment, toldTime magazine earlier this month that she'd be rolling up her sleeves and taking on the herculean task of challenging forced arbitration.
Without having any say in the matter, employees, investors and consumers are giving up their rights to court in record numbers. Try buying a cellphone without agreeing that you'll never sue if the phone goes up in flames. Or getting a day in court if your boss has been suggesting your career will advance if you agree to his sexual come-ons.
After Carlson sued Fox News founder Ailes in July, Fox (FOXA) tried to move the case to arbitration, arguing that Carlson had signed a contract agreeing to a confidential, closed-door proceeding. Carlson shot back that she could indeed sue because she was going after Ailes, not Fox. When Fox agreed last month to a $20 million settlement, the tiff over venue became moot.
But Carlson told Time she wants to "persuade Congress to take another look" at the laws that protect forced arbitration, a process that relegates discrimination and harassment claims to "covert operations" in her view. Given her high profile and the public discussion of sexual harassment that she inspired, Carlson stands a better chance than many of the warriors who have fought and lost battles to make forced arbitration illegal.
Godspeed to her, but proposals to end forced arbitration have for decades gone nowhere. American business fights hard to preserve it because, for them, it's a deal you can't top. Consider the benefits to business:
You get to make up the rules as you go along. In fall of 2015, Morgan Stanley (MS) emailed employees to say it was establishing a new policy that would prohibit court for workplace claims and bar employees from taking part in class action lawsuits. Employees who didn't respond to the email in 30 days were assumed to have agreed to the new terms. Wall Street firms have been altering the rules for decades. In 1994, Smith Barney modified its Employment Arbitration Policy to say that the New York Stock Exchange's arbitrators would follow the exchange's rules "as modified" by the firm. Arbitrators would be bound by Smith Barney rules, the policy said, and they would not have the authority to award punitive damages or to make an award the firm considered arbitrary or capricious. I received a copy of the policy while I was researching my 2002 book Tales From the Boom-Boom Room.
You can have cases heard by judges who are inclined to see your point of view. Arbitrators who hear more than one case against a defendant firm tend to look more favorably on them, according to research by Alexander Colvin, Martin F. Scheinman Professor of Conflict Resolution at Cornell's school of International Labor Relations. When Colvin studied what's known as the "repeat player" problem, he found that arbitrators who judged more than one case against the same company found for employees only 12 percent of the time. That compares to 23 percent of the time when the arbitrator had not heard a previous case against the company. Those employees who did win did worse with repeat arbitrators. The average award was $27,039 when the arbitrator had not heard a case against the company before. When he or she had heard a previous case against the firm, the average award was only $7,451.
You can keep the ugliest cases quiet. A group of women at Sterling Jewelers, a subsidiary of Signet Jewelers (SIG) , sued that firm in 2008 seeking class status in an ongoing gender discrimination case that was forced to arbitration. A particularly heinous revelation in the case was the 2003 rape of a Sterling manager by one of her male colleagues at an off-site meeting. (Sterling fired the man). The victim's roommate, who witnessed the rape, was later summoned to the firm's Akron, Ohio headquarters and peppered with questions about her sex life. According to court documents, company officials told her she couldn't take notes or record the conversation and couldn't have a lawyer present. She was fired a week later for withholding information. She sued, was forced into arbitration, and later settled the case under confidential terms. A reference to the rape became public when the arbitrator allowed limited documents to be published on the web site of the plaintiffs' law firm.
In thesecurities industry, you can keep harassment claims off brokers' records. The public database of transgressions by Wall Street brokers, known as BrokerCheck, doesn't include details of terminations for sexual harassment or discrimination. The industry-financed regulators at the Financial Industry Regulatory Authority, known as Finra, only require brokers to disclose investment-related malfeasance.
You can keep the public and the press from observing your proceedings. When the Sterling women were scheduled for hearings before their New York-based American Arbitration Association arbitrator in 2014, I asked permission to be present. No surprise, I suppose, that my request was denied, but get this: The Equal Employment Opportunity Commission, the federal agency charged with enforcing the nation's discrimination laws, also asked to be there, and also was turned down.
If you talk to the defenders of forced arbitration, they will tell you that it's a nifty system that's cheaper for aggrieved employees, investors and consumers. It's faster than court. And it's fair as can be.
The nagging question, though, has always been this: If it's such a dandy system, why does Corporate America have to force its workers and customers to use it? We can only hope Carlson has better luck than her predecessors in dismantling the forced arbitration machine.