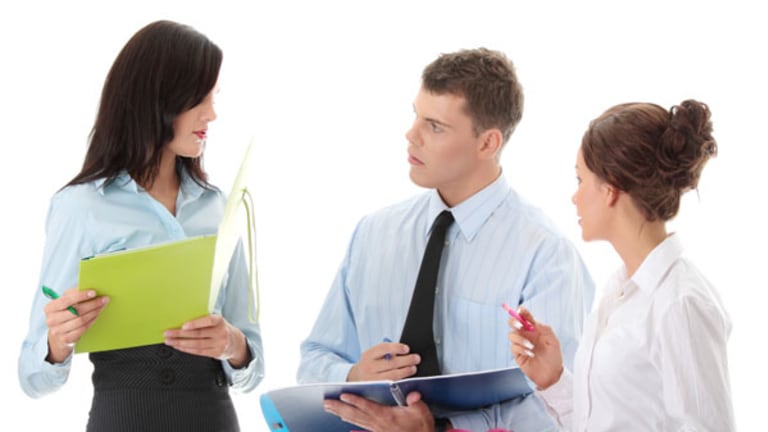 Green Investing Gets Harder: The Innovators
Green investors need to take a second look to see which firms are trying to reverse environmental harm.
The following commentary comes from an independent investor or market observer as part of TheStreet's guest contributor program, which is separate from the company's news coverage.
NEW YORK (
) -- As gas prices push past $4 per gallon, consumers are facing tough purchasing choices.
Forced to pay more as food and gas prices continue to climb, consumers may be limited in their ability to purchase discretionary goods and services. Since consumer spending represents 70% of economic activity in the U.S., many experts predict that the U.S. economy will slow as consumers struggle to keep their household budgets in line.
Not every company suffers equally.
Bloomberg
reports that, notwithstanding rising fuel costs, companies like
General Electric
(GE) - Get Free Report
and
Apple
(AAPL) - Get Free Report
are benefitting from gains in spending on software and equipment.
Still, according to
Bloomberg
, Moody's Analytics senior economist Ryan Sweet advises that continued sharp increases in gas prices could damage consumer confidence and change spending habits. "There is a tipping point for consumers," he warns.
So, where will that tipping point take consumers? Perhaps into electric vehicles.
Fast Company
reported this week that a Deloitte survey of more than 12,000 people worldwide concluded that consumers will seriously consider replacing their SUVs with more eco-friendly electric cars when gas prices hit $5 per gallon.
That might sound like good news for automakers who produce electric vehicles and their prospective investors. However, the Deloitte survey also revealed that American consumers have unrealistic expectations about what electric vehicles can do. According to
Fast Company
, over 50% of respondents weren't willing to pay any premium for an electric vehicle, most expected them to go twice as far on a single charge than they actually do, and over half of Americans said that they would be willing to wait no more than two hours for a battery recharge, rather than the overnight eight hours typically needed.
Investors with an interest in supporting the development of electric vehicles may conclude that it's too soon to sink their money into an industry that faces so many challenges. Gas guzzlers may contribute to global warming, but that doesn't mean electronic vehicles will take over the market anytime soon (or that they can be manufactured without doing environmental damage even if they do).
Even if there are no guarantees of quick profits, "green investing" is gaining momentum as frightening environmental changes threaten. The debate about whether the Earth is actually warming seems to be largely over. now, the predominant questions are how big a difference climate change will make and what impact it will have on the global economy. Among other things, global warming appears to be driving coffee prices sky-high. Rising temperatures and increased rainfall are impacting the world's coffee supplies, just as consumers in China, India and other emerging markets are increasing demand. That's good news for commodities investors, but may not benefit those who invested in Starbucks, which recently increased the price of its packaged coffee by about 6%, which may be enough to drive consumers to cheaper brands.
The "coffee crunch" is just one small example of how environmental change may catch investors by surprise. Unless prospective investors are expert in a particular industry they may be unaware of how much environmental damage companies do.
For example, social media sites like Twitter and Facebook have been widely touted as providing a new, greener model for communications, but have been harshly criticized by Greenpeace for failing to disclose how much they depend on dirty, coal-intensive energy sources and how much impact their infrastructure has on local environments.
Greenpeace has also praised Samsung for agreeing to remove toxic chemicals from its products, but criticized
Apple
(AAPL) - Get Free Report
for failing to clarify its stance on certain chemical compounds and for a lack of transparency in its supply chain.
There are many aspects to "greening" a business, including choice of location, carbon footprint, use of hazardous materials in manufacturing processes, cleanliness of power sources, waste disposal, choice of environmentally-conscious suppliers, and willingness to cooperate in pro-environmental regulatory initiatives.
Balancing all of those aspects can be tricky, and communicating the rationale behind business choices may be unpalatable to corporate executives who want to maximize their companies' value. When disclosing questionable environmental practices can hurt stock prices, companies have a powerful incentive to keep mum.
Consequently, investors who want to make greener choices may have trouble figuring out which companies have the best overall records. One alternative is to let professional analysts do the work.
According to a recent article by Bob Willard of
SustainabilityAdvantage.com
,
Consumer Reports
,
Corporate Knights
,
Sustainable Asset Management
(SAM),
Newsweek
, and
Portfolio 2
all publish lists of the most sustainable companies. However, their methods of analysis are usually proprietary. That makes it more difficult for investors to know what the rankings are based on and whether they agree with the criteria used.
Perhaps not surprisingly, no company makes all five of the lists, though seven reportedly appear on four out of five:
Baxter
(BAX) - Get Free Report
,
Intel
(INTC) - Get Free Report
,
Johnson Controls
undefined
, Roche, Samsung, Siemens, and
Suncor
(SU) - Get Free Report
.
Despite the lack of common, clear standards for sustainability, the fact that so many analysts agree that these seven companies are highly sustainable suggests that they probably are, which may give green investors some comfort. Still, investors who want to make sure that their money is going to environmentally responsible companies should demand greater transparency and support efforts to agree on meaningful standards of sustainability.
At the same time, green investors might want to focus a little less on sustainability and more on environmental repair. The more pollution we spill into the air and water, the more need there will be for someone to clean up the mess.
Companies like
AECOM
(ACM) - Get Free Report
,
Fluor
(FLR) - Get Free Report
and Strategic Environment & Energy Resources, Inc. may well become increasingly influential and, presumably, profitable. There may still be an opportunity to reverse the damage that has caused global warming; it's certainly too soon to give up hope.
Yes, green investors should continue to watch for opportunities to support environmentally-friendlier products, but they should also take a second look at companies that are working to reverse environmental harm.
RELATED STORIES: