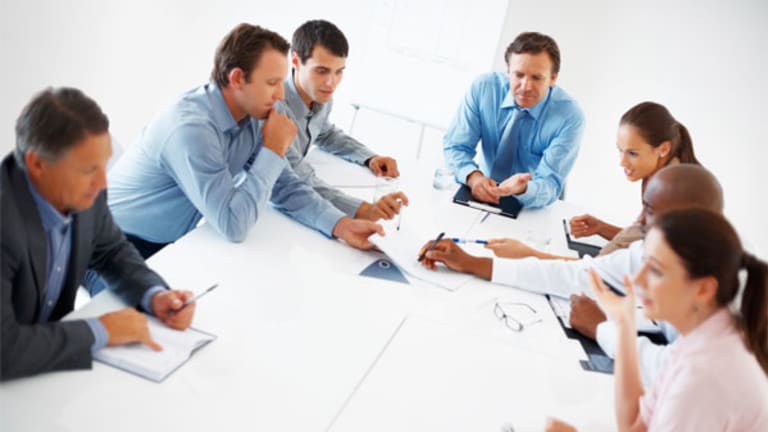 Governments Should Listen to Green Investors
Global policymakers continue to dither over how to address climate change. They should start listening to the green investment community.
Editor's note: The following article was written by Federico Caprotti, an assistant professor at University College London. His research examines the processes that influence investor decisions in the cleantech market, and he has a particular focus on renewable energy technologies. Caprotti currently is working on a comparative analysis of the emergence of the so-called "cleantech" sector in the U.S., China and the U.K. He is a member of the Global Observatory on Climate Change.
What is climate policy? You would be forgiven if you thought it is about inconclusive negotiations on the one hand, and activism by badly dressed youngsters on the other. Looking at the frenzy surrounding the latest round of climate talks, which will culminate in the
United Nations Climate Change Conference
in Copenhagen in December, it's easy to conclude that these gatherings are more about celebrity politics and red-carpet events than they are about building real mechanisms to integrate effective climate policies and economic growth.
For example, the
featured screenings of films such as
Addicted to Plastic
and
Who Killed the Electric Car?
, an invitation-only meeting for senior religious leaders, exclusive parties and trendy "rooftop cooling programs." As awareness-raising events, they had potential. As ways to the 10 trillion tons of coal consumed globally every year, they fell short.
The landmark event of the week was the 64th session of the United Nations General Assembly, but it was largely inconclusive about what nations need to do to address climate change.
There was agreement in -- and a clear message from -- one group, though. Investors, including
HSBC
(HBC)
,
ING Group
(ING)
and
Allianz Global Investors
( AZ), called upon governments to agree upon on stringent emissions-reduction measures. As the companies involved manage more than $13 trillion in assets, politicians may want to listen.
Politicians also need to realize that any climate agreement needs to include policy instruments aimed at stimulating green investment. Rajendra Pachauri, the chairman of the Intergovernmental Panel on Climate Change (IPCC), recently made this point clear by stating that any strategy to combat climate change should spur such investment.
Governments need to view investors as powerful actors in implementing policies designed to combat climate change and mitigate its effects. The Boston-based
Investor Network on Climate Risk
reports that 68 climate-related resolutions have been filed this year by shareholders. Nearly half of these were successful, including a resolution for Idaho utility
IDACORP
(IDA)
to invest in a wind farm project, and one calling for the abandonment of a proposed 1,500-megawatt coal-fired power plant by
NV Energy
(NVE)
.
Governments need to realize that investors in cleantech not only can help the environment but can also contribute to the economic recovery. According to figures released by HSBC and reported by the
Financial Times
, Barack Obama's $976.9 billion stimulus program has, so far, included investments of $117.2 billion on green measures. Although this is dwarfed by China's $218 billion "green" stimulus, it is significant nonetheless, and its positive effects have been felt all the way down to a more buoyant cleantech venture capital market.
While governments and policymakers continue to negotiate, and while Copenhagen looms ever larger, officials should listen more to investors and green technology companies on how to shape the low-carbon economy.