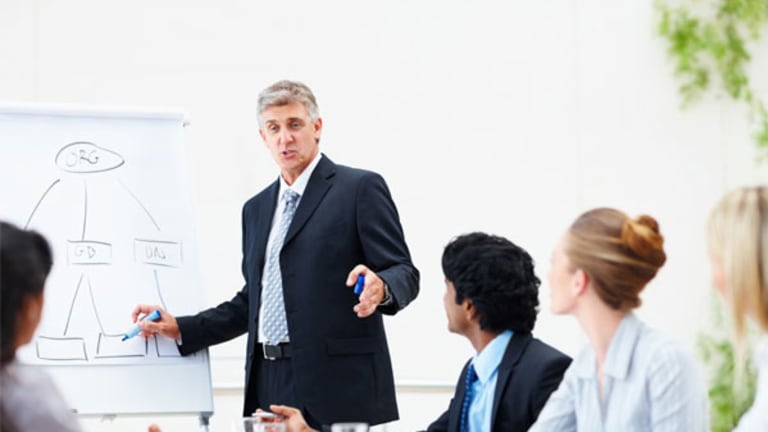 Gov. Christie, Amazon Take Money Out of Your Pocket
Amazon is a bigger winner in this misguided attempt to level the playing field with local retailers.
NEW YORK (TheStreet) -- Amazon (AMZN) - Get Amazon.com, Inc. Report and Ebay (EBAY) - Get eBay Inc. Report are aggressively competing for market share and earnings. In the process they are attempting to shorten the delivery time by adding distribution centers and retailers in key locations.
Amazon has recently become especially aggressive in exploiting their competitive advantage over small retailers that include advocating an increased tax burden on their own customers.
I spent a considerable amount of time researching the motives with Amazon and found the recent agreement between Amazon and New Jersey Gov. Chris Christie especially troubling.
The CliffNotes version goes like this: Amazon has conspired with Christie to collect sales tax beginning in 2013 for some sales placed on Amazon by state residents. Also, Amazon will build two distributions centers in New Jersey. In exchange, Christie agreed New Jersey taxpayers and businesses will help subsidize Amazon and assist in a scheme to increase the amount Amazon is able to charge small businesses who sell on Amazon's site.
What's not to love about a deal that increases the amount of taxes paid by residents, increases the operating costs of small businesses and gives tax breaks to a $100 billion dollar company? If you think that's crazy, hang on because it actually gets better.
After reviewing Amazon's stock chart you may not initially realize it, but the company is running into a wall and needs greater profits to maintain its lofty stock price. In fact, the word lofty doesn't really give Amazon's CEO Jeffry Bezos full credit. Bezos has successfully pushed Amazon's stock price so high in relation to earnings, that if Bezos worked for NASA, he could probably send the space shuttle to the moon and back on a gallon of gas with fuel to spare.
Bezos is miles ahead of most other retailers. He knows that the sales tax collection issue is a relatively small part of why people shop online. If states start to collect sales tax for online purchases, three things will happen. Consumers will pay more in taxes (because they will continue buying online), retailers claiming they can't compete will have to come up with a different excuse and Amazon will have a new revenue stream. The more sales tax paid by online shoppers, the more money Amazon makes.
About 40% of sales on Amazon's Web site are not fulfilled by Amazon, but rather by third-party online sellers using the Amazon platform to market products and facilitate the ordering process from the consumer. Amazon receives a commission from third-party merchants for allowing the merchants to use the Amazon platform. The process is similar in the way products bought on eBay are fulfilled by various online sellers.
Added to the sales percentage charged to third-party sellers, Amazon offers to collect, keep track of and remit sales taxes collected for an additional 2.9% of the sales tax charged.
Christie supports the "
Marketplace Fairness Act" (or MFA; it appears naming the bill the "Take Even More of Your Money Tax Act" doesn't have quite the same ring to it). That bill will allow states to force online retailers to collect sales tax.
If the MFA passes and hundreds of various local and state taxing jurisdictions demand tax collection you can imagine what a nightmare it will be for small mom and pop retailers. Have no fear, Amazon is here to assist. For only 2.9% of the tax collected, Amazon will save the day (I would not be surprised to see others like eBay and PayPal offer the same type of services). A lot of money is at stake.
Analysts estimate $80 billion in revenue for Amazon in 2013. If 50% comes from third-party merchants using Amazon's platform, the total is about $40 billion. If 80% of the merchants (based on total revenue) sign up for Amazon's sales tax collection service, the amount of sales subject to sales tax will be about $32 billion. Assuming an average sales tax rate of 7.75%, the amount of sales tax collected is nearly $2.5 billion; 2.9% on $2.5 billion is about $72 million a year in new revenue for Amazon.
For a company the size of Amazon, $72 million may not appear to move the needle much; however, with an estimated gross margin in excess of 50%, the new service is likely to improve the bottom line about 5%.
Groups claiming the current system is unfair ignore the obvious fact that any merchant is welcome to open an online presence. As long as the opportunity is available to all, the playing field is level.
Best Buy
(BBY) - Get Best Buy Co., Inc. Report
,
Target
(TGT) - Get Target Corporation Report
and
Wal Mart
(WMT) - Get Walmart Inc. Report
have online and retail shopping available. Best Buy can spend all day pointing their finger at Amazon, but after adding Target, Wal-Mart and thousands of other successful stores online and off, the argument melts quickly.
The government should not be in the business of picking winners or losers in the free market. If consumers don't believe a local retailer offers enough value to pay their asking price relative to online companies then those retailers will go out of business. The sales tax issue is nothing more than noise. It's a rehash of the argument against Wal-Mart 10 years ago and it's getting old.
Governor Christie claims he is fighting to hold back the state tax burden while also approving one of the largest increases in the amount New Jersey residents will pay in taxes. Places like restaurants, movies, and other shopping outlets will have fewer dollars chasing their goods.
This article is commentary by an independent contributor, separate from TheStreet's regular news coverage.