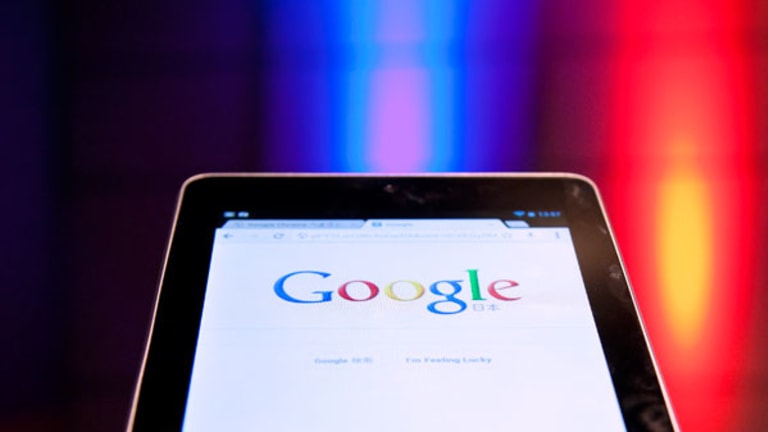 Google's Dongle Won't Make Things Hard for Apple
The tech media stocked up on Google Chromecasts. But that doesn't make it an Apple TV killer.
The tech media stocked up on Google Chromecasts. But that doesn't make it an Apple TV killer.
NEW YORK (TheStreet) -- Google's (GOOG) - Get Report little "dongle" -- Chromecast -- set the tech media into a tizzy. It was comical to watch the nearly orgasmic reaction. I say "nearly" because many tech writers and talking heads can barely focus long enough to make it from one side of a hill to the other with anything resembling clarity.
Consensus instantly labeled Chromecast an
Apple
(AAPL) - Get Report
TV and
Roku
killer.
The biggest selling point: It's cheap. Only $35. Have we learned anything?
I'm not sure why the concept is so difficult to grasp.
You don't compete with Apple on price.
You just don't. You try. But you don't win. Sure, maybe you snag some marketshare you wouldn't have otherwise had, but that doesn't make a winning long-term strategy. And it sure as hell doesn't make an Apple killer. It doesn't even make a Roku killer.
iPad mini all but proves this. If it ended up a cheap, $199 tablet I would have worried. I employ the same thinking ahead of the rumored launch of a reportedly "cheap iPhone." I'm of the mind that the cheap iPhone already exists -- a widely available older model or two -- and this new iteration of iPhone will hit market more like the mini did. We'll see.
But, either way, the tech media needs to think in reverse. Consider where people are at. What they already have. And how they might approach the issue of price.
First, Chromecast barely competes on programming. There's very little reason to get one if you have Apple TV, a Roku player, a BluRay player or a smart television already. Even if it cost five bucks, there would be no need.
Second, smart televisions continue to gobble up marketshare. As they become the norm, they render something like Chromecast even more useless than it is in the first place.
Third, and maybe most importantly, to many consumers, Google is a verb. A verb that has allowed it to amass a multi-billion dollar advertising empire (nearly 100 percent of Google's revenue comes from ad sales). Not taking anything away from the company in that regard, but, even considering Google's place in popular culture and everyday usefulness, it has lots of work to do to become a ubiquitous consumer brand. I don't doubt that Google will succeed building a software and services empire, but it's simply not going to knock Apple off or disrupt the living room in the process.
If you're somebody making the decision between a $35 Google dongle and a $99 Apple TV, I don't think you're saying,
It's only 35 bucks, I might as well just buy it
. Rather, you're saying,
Apple makes quality stuff, I already own a couple Apple devices, have an iTunes library and it's only an extra 65 bucks so I might as well go with what I know, what I trust and what has a track record
.
The tech media tends to overstate its own relevance. They're a self-important bunch. Non-media tech geeks tend to operate in a vacuum -- albeit a less pretentious one -- as well. Just because these cats loaded their virtual shopping carts with multiple Google Chromecasts like South Floridians stock up on water ahead of a hurricane doesn't mean the thing is an Apple TV killer. Not even close.
--
Written by Rocco Pendola in Santa Monica, Calif.
Rocco Pendola is
TheStreet's
Director of Social Media. Pendola's daily contributions to
TheStreet
frequently appear on
CNBC
and at various top online properties, such as
Forbes
.